Team Spotlight: Standing by Ukraine with Onno Zonneveld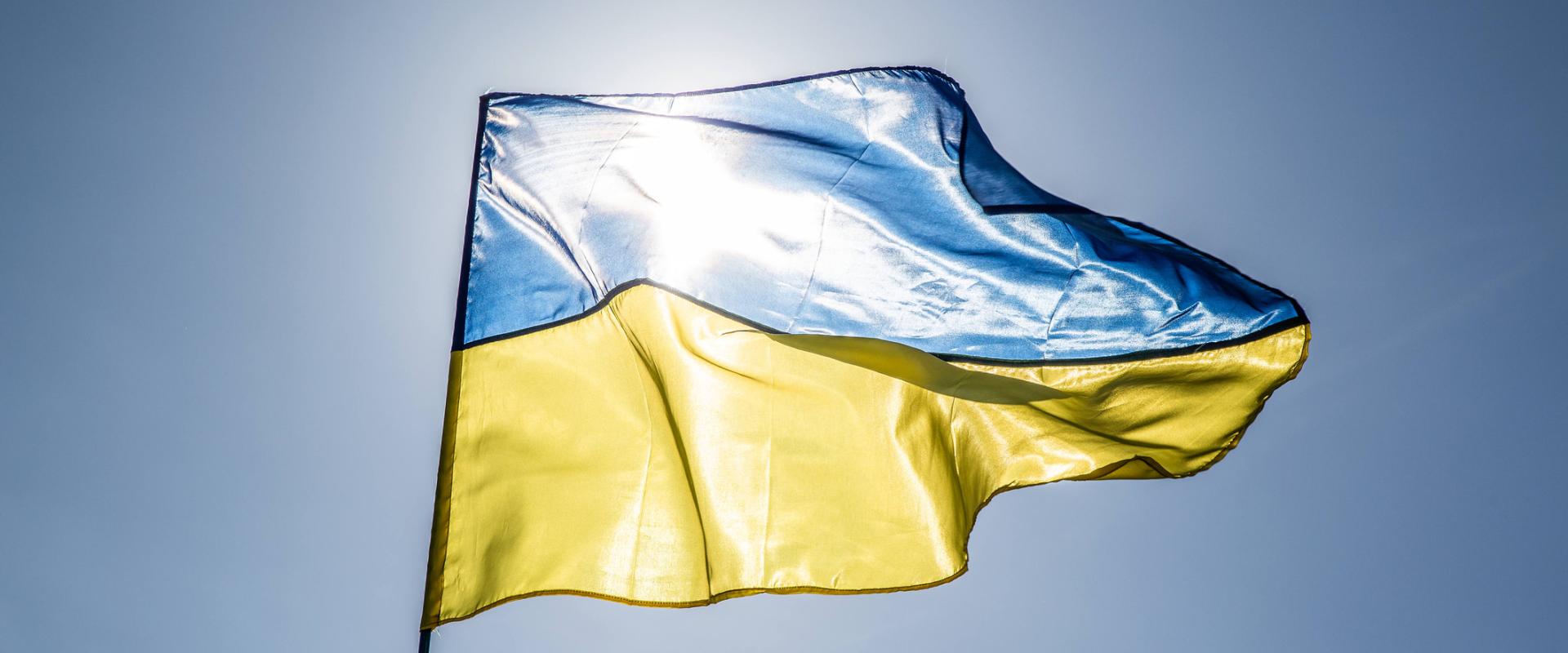 Team Spotlight: Standing by Ukraine with Onno Zonneveld
Ukraine-based General Manager, Sales CEE & CIS at SES on his personal and professional experience since the invasion of Ukraine a year ago, and the importance of delivering uninterrupted and critical services to Ukrainians across Europe.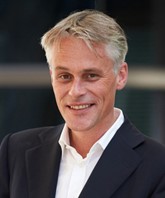 I have made Kyiv my home for the last 20 years, and enjoyed living and working there. In terms of SES's overall video business, Ukraine represents a small part of our operations, but we have always felt proud of our presence and what we deliver to people with our satellite services. After all, we deliver a substantial amount of their news and entertainment.
The office was small, there were only six of us, but we were a great team.
On 24 February 2022, when Russia escalated the war and invaded Ukraine, all our lives changed dramatically. Suddenly, there were several vitally important issues to be dealt with amidst the raid sirens and explosions, none of which we had faced before. Obviously, the safety of our staff was of paramount importance, and I'm pleased to say that everyone that was able to leave was moved away from the fighting within Ukraine or relocated to Europe.
Next, we had to make sure that we continued to provide services to our Ukrainian customers while working closely with various regulators in Europe and the US to implement sanctions against Russian channels. When the initial European sanctions were passed on 2 March 2022, SES fully complied with the suspension of sanctioned Russian channels across the EU, Russia and Ukraine. We turned off the designated signals of Russia Today channels and Sputnik across Europe immediately. Naturally, we only ever lease bandwidth to media companies and content aggregators that have all the necessary licenses and permissions from the regulators in their specific markets, and we are being particularly diligent to make sure that we continue to do so.
People in Ukraine, some of whom are our personal friends, are going through unbelievable stress and hardship. We cannot underestimate just how important news, information and even entertainment is for them right now. Pre-war, the channels carried on our satellites were watched by 72% of the viewing public in Ukraine. We are doing everything possible to ensure that we continue to be a dependable source.
Fortunately, we already had contingency plans in place, so were ready to do what was needed. All of our uplinking has been moved out of Ukraine, to avoid potential service interruptions in case of military strikes or power cuts. Thanks to the European-wide coverage of our satellites, we continue broadcasting for our key Ukrainian customers. Together, these represent over 100 channels, broadcast not only to Ukraine, but also to displaced Ukrainians living elsewhere in Europe, providing them with essential news and children programmes.
I find that adversity can bring out the best in people and in corporations. Satellite companies are working together to help each other, in order to ensure that Ukrainians continue to get the services they so desperately need. For example, when the ground station belonging to Eutelsat was destroyed, we stepped in to uplink the package of channels of Zeonbud, the national DTT operator to their satellite. We have also continued to carry Ukrainian channels, providing our customers with significant financial support and will continue to do so for the duration of the war.
As the war continues and the situation deteriorates even further, we are stepping up our efforts to protect our operations and remain ready to help other satellite operators whose services have been disrupted and we are committed to do so for the duration of the war.
Unfortunately, this war has created one of the greatest humanitarian tragedies of our lifetime, and millions of Ukrainians have been displaced. Providing them with news and entertainment is important, but they need more than that, and we are working with the Luxembourg Directorate for Development Cooperation and Humanitarian Affairs to provide ready-to-deploy terminals around the Ukraine-Polish border whenever it is needed. This is part of the European Telecommunications Cluster (ETC) and World Food Programme (WFP) humanitarian efforts in the region.
Similarly, we are working with NATO, and several humanitarian agencies including UNICEF, to provide satellite communications and terminals for agencies working in Lviv, and elsewhere in and around Ukraine, at the earliest opportunity.
Our lives may have changed dramatically since February 2022 where nothing is routine now. But one thing that hasn't changed is our commitment and intention to continue to deliver news and entertainment to Ukrainians and to support humanitarian agencies in the region.