SES Video Media Platforms: Enablers of the Broadcast Business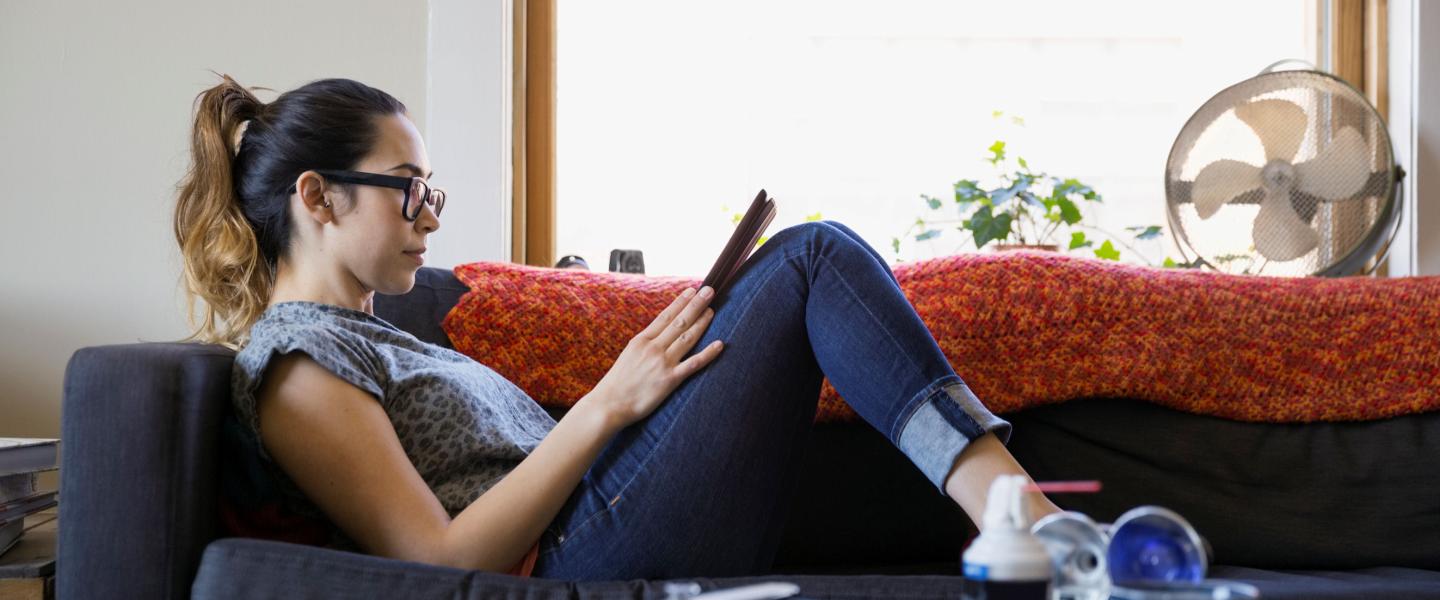 SES Video Media Platforms: Enablers of the Broadcast Business
SES Video has a standard toolbox of media services to help broadcasters accelerate their business strategically
Broadcasters around the world need platform services for the support and management of their operational processes. These value-added services are key for coping with the complexity and growing demands of broadcasting across linear and non-linear platforms.
Deloitte's broadcasting outlook for 2017 predicted the companies with a leg-up will be those that can push interesting content to consumers who have yet to discover them, or deliver ways for customers to discover new content for themselves. This reflects the trend in customisable viewing options. And companies that build on the trend will leverage personalised data – allowing for hyper-targeting of content, advertising and brands.
This is why a strategic focus of SES Video is delivering a full suite of services to meet increasingly sophisticated demands for video platform services. These are now integrated in a single portfolio—comprising building blocks of expertise, solutions and services delivered as media tools for broadcasters to easily adopt and deploy.
The standard toolbox: a one-stop shop
SES's standard toolbox helps customers and partners at different stages of their business maturity to create and develop media platforms using an end-to-end offering that includes:
Global capacity and a full suite of playout and content management services via its MX1 affiliate for any broadcast environment, and on any device
Consulting services backed by SES's extensive experience and market research via its Satellite Monitor framework, as well as marketing activities and collateral to support customers' key business initiatives
Consumer analytics and technical specifications to support broadcasters in responding faster to evolving consumer demands and improve time-to-market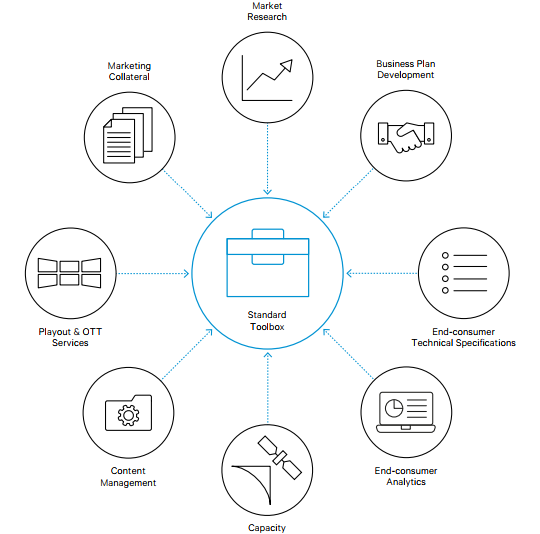 Services adapted to local needs
In Germany, the HD+ media platform showcases a highly successful B2C model developed from the foundations that would form today's SES media toolbox. Created in 2009 to provide broadcasters in Germany with a method to deliver their HD content to paying audiences via satellite, today HD+ has over two million paying subscribers. These numbers are growing steadily as HD+ subscribers benefit from new services from the standard toolbox, such as Sat>IP technology. This innovation gives HD+ the power to enrich the user experience by enabling multi-screen and multi-room viewing in HD quality via satellite.
In East and West Africa, the media toolbox components are prioritised differently to accelerate the platform development needed for serving millions of viewers across vast geographical spans, from Ethiopia and Kenya to Ghana and Nigeria. Collaborating with local broadcasters to support a faster transition to digital, SES's end-to-end solution is complemented with installer training, marketing activities and market research to boost audience reach.
In all cases, the platforms created are more than backbone capacity and bandwidth. What SES brought to the table was a mix of strategic and tactical consulting, market analysis, business development, and of course, connectivity and equipment partnerships. With lower cost barriers, these platforms can also act as incubators of local channels—which only provides audiences with wider choices in high-quality video.
The sheer versatility of this toolbox encourages business flexibility and innovation. And with MX1 global media services now part of the portfolio, the SES Video service menu shall rapidly expand with more customisable options and service combinations.