SES Networks Teams up With Project Loon to Get Peru Back Online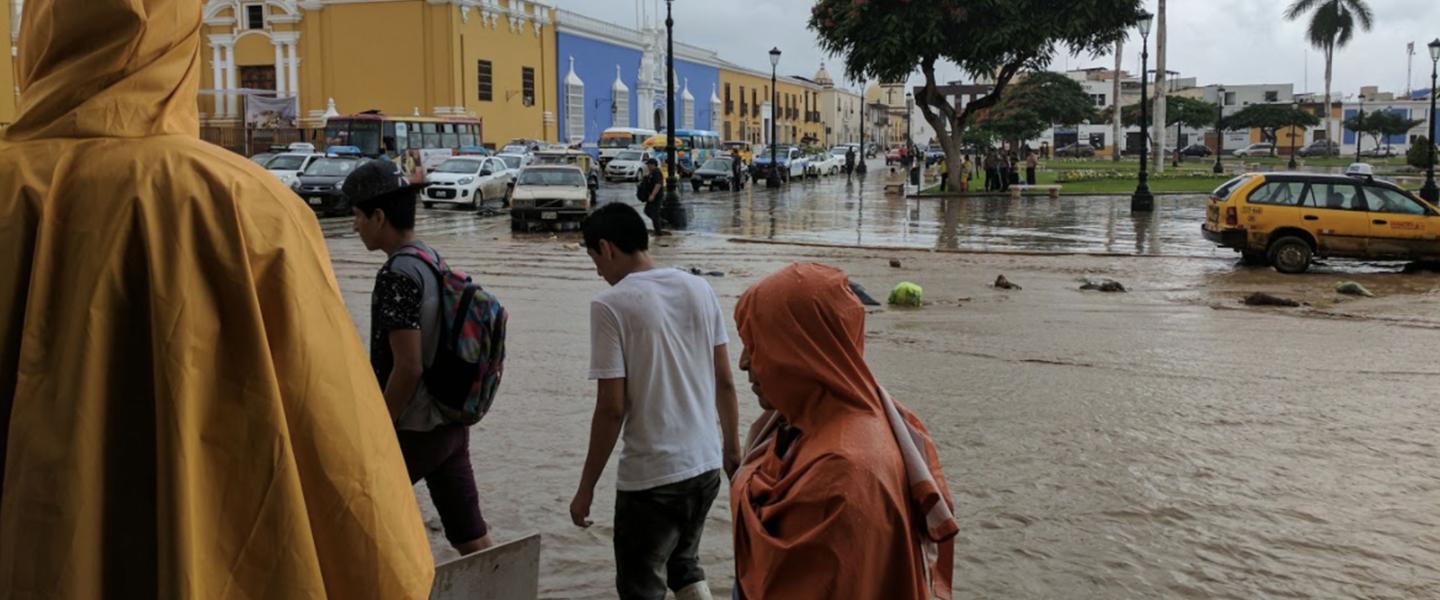 SES Networks Teams up With Project Loon to Get Peru Back Online
This blog post was published before O3b Networks transitioned to SES Networks.
In the past several months, Peru has fallen victim to some of the deadliest El Niño weather in decades. The country experienced nearly 10 times the typical rainfall, causing widespread flooding, mudslides and ultimately severe damage to their telecommunications infrastructure.
The damage El Niño left in its wake was catastrophic- the government declared over 800 provinces to be in a state of emergency, and hundreds of thousands of Peruvians were displaced, many without basic internet connectivity.
In situations like these, the ability to communicate basic information and connect with loved ones becomes vital, which is why the Peruvian government made restoring communications capabilities its top priority. Since communication's ground infrastructure is often the first to be damaged in natural disasters, Peru needed an innovative, off-ground solution to reconnect the country.
Fortunately, Project Loon, with its balloon based internet network, had already been operating over Latin America for several months and was even running connectivity tests with telecommunication partners. Loon balloons float in the stratosphere at an altitude of 20km and can extend connectivity to where it is needed, regardless of the circumstances below. So, when the flooding and mudslides began to compromise the ground infrastructure, Project Loon was in an ideal position to help.
The Project Loon team worked with O3b Networks, the only satellite network capable of providing fibre-like throughput and latency to fully support native 4G-LTE, in addition to several local technology partners to successfully restore connectivity to areas of Peru affected by the flooding. With Project Loon's targeted cellular coverage and O3b's FastConnect solution, a rapidly deployable fibre-like performing satellite terminal that provides high speed internet connection, we were able to provide the much needed communications infrastructure to those in the affected regions.
The collaboration of Project Loon's balloon based internet network with O3b's network of satellites and local telecommunications expertise, yielded the innovative solution Peru needed to restore communications capabilities.
The rapid response and teamwork from X's Project Loon, O3b Networks and the Peruvian government has helped restore internet service to tens of thousands of people around Lima, Chimbote, and Piura.
"O3b is very excited to be working with X on Project Loon, and we were especially pleased to help the people of Peru get back online" said Steve Collar, CEO of O3b Networks. "Our mission is to continuously innovate to connect the unconnected. We could not be happier working with partners like the project look team to think outside the box to make positive impact on the communities we serve".
To learn more about how Project Loon has helped restore connection in Peru using O3b satellites, check out these blog posts from the Head of Project Loon and a Project Loon Operations team member.