SES Networks' Team Spotlight: Warren Gebbett, System Engineer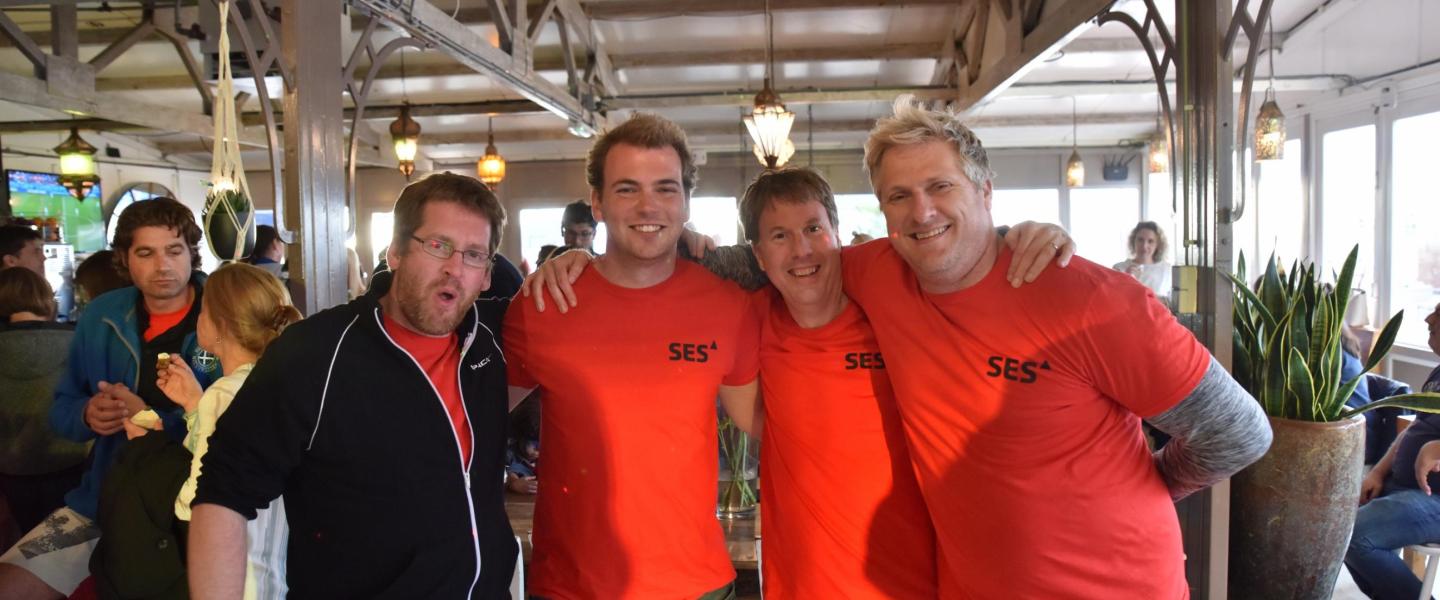 SES Networks' Team Spotlight: Warren Gebbett, System Engineer
Imagine getting to spend your workdays helping customers implement groundbreaking technology and services that will change the lives of their constituents and end users. If you're Warren Gebbett, a system engineer for SES Networks, that's exactly your reality. We spent time with Warren recently and asked him about his role and responsibilities, his experiences and perspectives, and what he thinks are the coolest parts of his job.
Can you tell us what a system engineer does in a satellite company?
Of course! Basically, our role is to make sure everything works together. End-to-end satellite-based communications systems have lots of different components both in space as on the ground. As a system engineer you need to have a good understanding of every individual component. It is impossible to be the expert in all the different pieces and this is why we also have teams of specialists with in-depth knowledge. System engineers ensure that all the individual pieces come together to deliver a good service to our customers. This is done in a way where we push for technological innovation while at the same time managing risk and resources.
What do you love most about your job?
That's simple. I love that my role is so customer-centric. SES Networks as a whole is very committed to the customer and the best way to do things for the customer. It's part of our culture. And as a system engineer, I get to focus entirely on helping our customers be successful. When we talk about "Heart of Opportunity," I get to help prepare our customers to leverage their newfound capabilities to find their Heart of Opportunity. That's a great thing to think about when you get up every morning.
As part of the engineering team, how much of your time is spent on innovation versus implementing technology that exists today?
Of course, as engineers we love technology and finding new ways to advance and enhance our capabilities and push the limits of what's possible. But we do so with the focus on what's best for the customer and what will have the greatest impact. How can we improve performance? How can we get costs down? How do we cover more and more devices? The demand for connectivity is only going up, and the number one barrier to meeting that demand is cost. Innovation is the only way to deliver more service to more people and keep the costs down. For example, we just finished a massive project for a maritime customer – we designed a system that uses our beams in a more efficient way. That innovation will now benefit not just the maritime customer, but our other customers as well.
Can you share with us a little about your background and what led you to SES Networks?
Sure! I've been at SES Networks for three years now. I started my career working in research at NASA – it was lots of fun, but I was eager to work on the commercial side so I went into consulting and then, ultimately, came to SES Networks.
And how would you describe the experience thus far?
It's been very cool! First, I get to work with a fantastic team and an amazing group of customers. I've also had the chance to live in different places around the world, like Luxembourg and Washington DC.
But perhaps the coolest experience I've had to date was participating in the SES Networks' Associate Program. In the Associate Program, employees can spend every six months in a different part of the business – engineering, mergers and acquisitions, finance, sales, etc. It's a brilliant program because it gives you a 360-degree perspective on the business that you can then apply to your job. When you operate too much in your own bubble, you lose perspective. But when you see the bigger picture, you can make smarter, more impactful decisions for the customers and the company.