SES Networks' Team Spotlight: Dax Aiken, Vice President – Global Channels & Alliances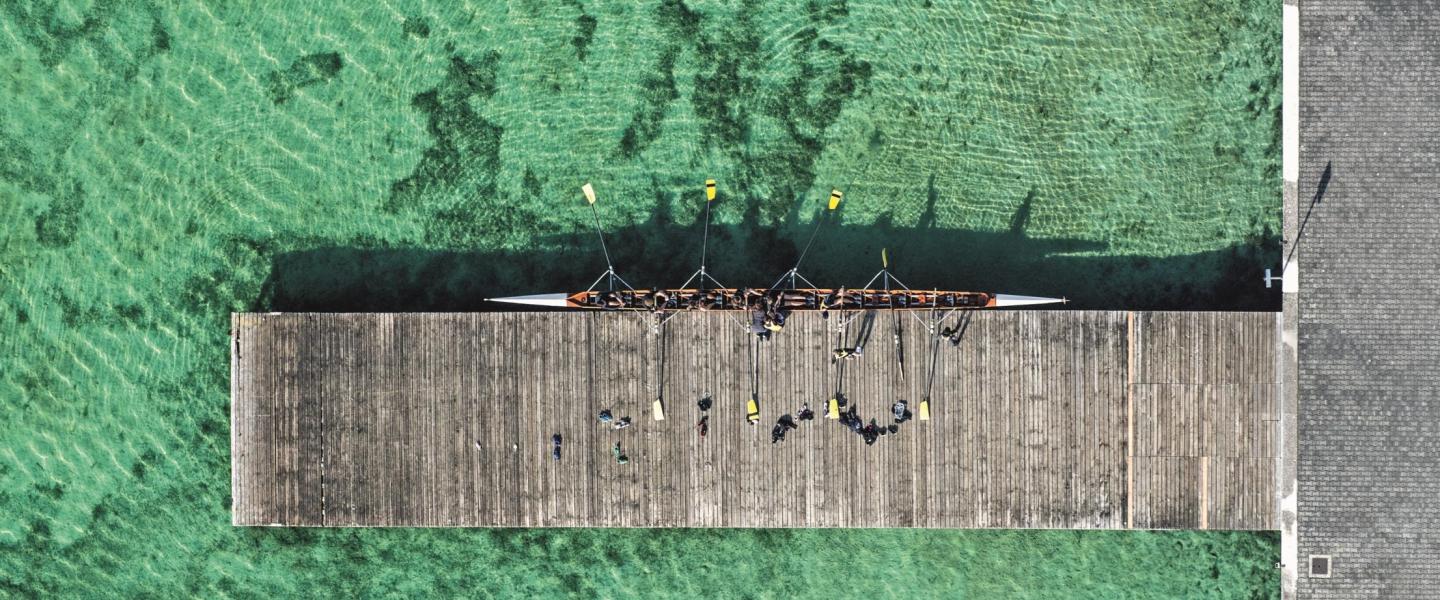 SES Networks' Team Spotlight: Dax Aiken, Vice President – Global Channels & Alliances
What do you do when the leader in satellite-based communications invites you to come on board to define the strategy and lead the charge to build, enable and elevate a partner ecosystem that will redefine the standard for its industry? If you're Dax Aiken, Vice President of Global Channels & Alliances for SES Networks, you say an enthusiastic "yes," roll up your sleeves and get right to work. We recently spoke with Dax about his new role in the organisation, the opportunity that lies ahead and why partnerships and alliances make the world go 'round. Here's what he had to say…
Welcome to SES Networks, Dax! Can you tell us a little about your new role and the goals you plan to achieve?
Thank you! In the simplest of terms, my role in the company is to define the strategy around our partner ecosystem and work with the larger organisation and our partners to execute and ensure success for all. That includes everything from building and implementing a world-class partner programme, recruiting and enabling best-of-breed partners that will help us deliver the solutions our customers are demanding, and driving a partnership mindset into every corner of the organisation – from sales and marketing, to engineering and service delivery, to administration and leadership.
Why was it so important for SES Networks to bring on someone like you at this juncture – what was the business driver?
Our organisation – and, quite frankly, our industry – is going through a period of transition, one with unbounded opportunity on the other side. Think about it… There's tremendous opportunity in markets like energy, aero and maritime. Then there's the opportunity to enable growth as mobile networks evolve from 3G to 4G to 5G. And don't forget the cloud – we want to ensure every business can tap the productivity and efficiency of the cloud, but this requires a certain level of real-time application performance, regardless of location. Only SES Networks can deliver that type of seamless anytime, anywhere connectivity through our fleet of satellites and managed services.
But to truly capitalize on all this opportunity, we need to find partners that have either the market expertise or the technical capabilities that – together with SES Networks – make a more valuable solution for our mutual customers. That's where the partner ecosystem and the partner programme come in. You need a viable partner strategy to be able to scale and grow as a company, and to take advantage of the opportunities that lie ahead.
You've led the partner organisations for some very well-known technology companies. What makes a company truly partner-centric?
I came to SES Networks from one of the most partner-centric organisations in the world. They didn't just talk about the importance of partners – they lived it every day and across the entire company. It was in their DNA. That's the culture the executive team at SES Networks is seeking to create. We want more than just a partner programme on paper – we want to build a partner ecosystem that is a true extension of our organisation. That's the difference between a partner-centric company and one that just works with partners. To truly be partner-centric, you have to live and breathe a partnership mentality across everything you do and every decision you make.
So where do you start? How do you build the calibre of partner programme that will empower all the players across the ecosystem to capitalize on the opportunity ahead?
At the most basic level, you have to start by defining what is a partner. This is important, because it sets the stage for the entire relationship – from contractual agreements to expectation-setting, to relationship-building. From my perspective, if you're providing a service, capability or knowledge that creates more customer value than what we can create individually, you're a partner; and my job is to train, incentivize and enable you as if you sat within the four walls of our organisation.
The next step is to build the programme – something we can be proud to take to market. We need to talk and listen to our partners to understand what they need to be successful and incorporate those characteristics into the programme. We can then roll out and trial the programme and modify it based on partner feedback. The partners' input and response is critical. If we don't ask for it, or if we ignore it or don't take it seriously, we're doing a disservice to the partners and to us as a company. We might as well not build a partner programme at all.
Finally, we need to look ahead and forecast what our partners will need going forward and be prepared to deliver. Every company wants to grow – we need to make sure we're poised to help our partners achieve their growth goals, as well as our own, or else they'll find another company to work with.
In closing, what's the most important question a partner-centric company can ask itself?
The best question they can ask themselves is, "Are we great to do business with?" It seems simple, but it's at the core of what makes a business successful. We want to create a brilliant partner experience. If we do that and make it easy for partners to do business with us, growth becomes organic!