A satellite perspective on the launch of #NetflixEverywhere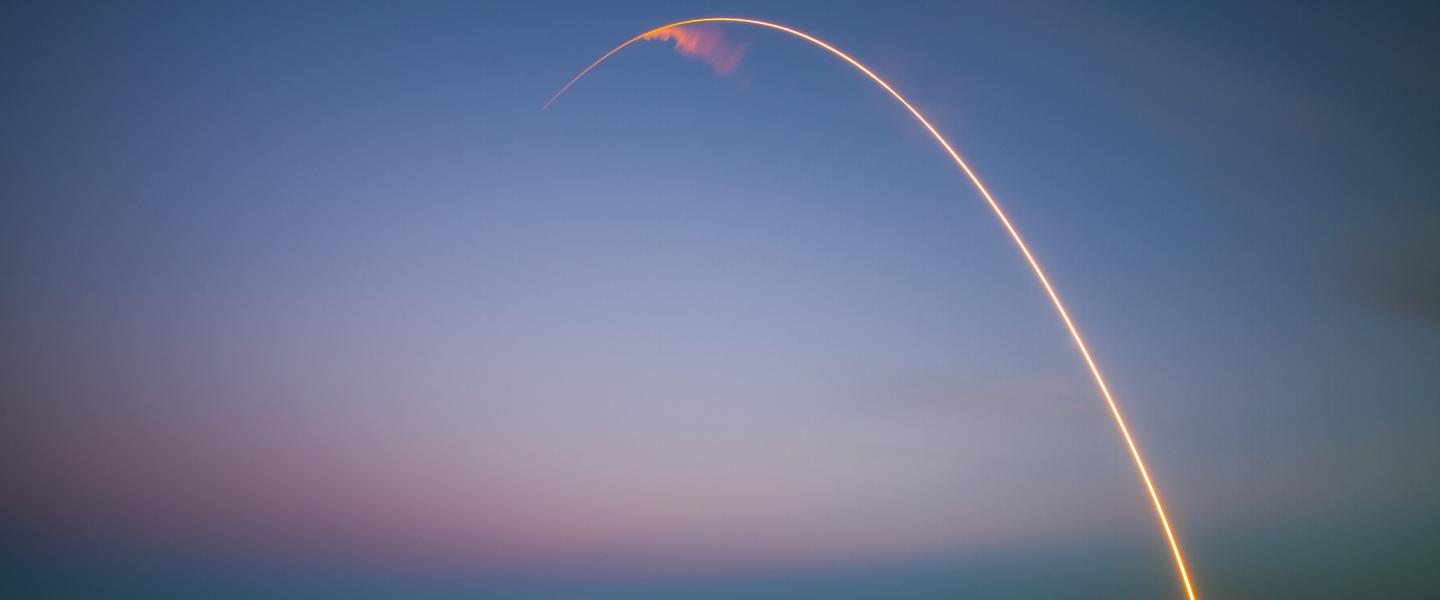 A satellite perspective on the launch of #NetflixEverywhere
By Deepak Mathur, Senior Vice President, Commercial Asia-Pacific and the Middle East at SES
Several months ago, Netflix announced that it would enter 130 new countries, offering its hugely popular video library to millions of new viewers across the globe. I would like to share some of the observations that have been on my mind since.
#1: Scale is everything
With the flick of a switch, Netflix went from being a major content provider in 60 countries to 190 countries, and that's a really big deal.
Let's put that into perspective – since its founding in 1948, fast-food giant McDonalds today serves its burgers and fries to consumers in just 121 countries, while the ubiquitous Starbucks logo is only in 70 countries since the opening of its first store in 1971.
The scale of Netflix's expansion is quite remarkable; it struck me that in a single moment, over a hundred countries around the world gained access to new video content simultaneously through the Internet. At the same time, I was reminded of the power of satellite. While it might seem incongruent to draw a parallel between OTT and satellite, I realised that, just as an OTT provider can rapidly extend its reach to millions of consumers, a direct-to-home (DTH) broadcaster too can easily reach viewers from almost every corner of the world via satellite, almost instantaneously irrespective of the terrestrial network constraints that may limit the widespread deployment of OTT service, particularly in the emerging markets around the world.
This is one of the core benefits of satellite technology – the ability to not just achieve scale in an instant, but to connect people and shrink the globe into one huge village that renders distance and infrastructure irrelevant. The architecture is already well in place, and with satellite networks spanning continents and oceans, this enables content to be beamed to even the most inaccessible areas.
For areas where poor terrestrial infrastructure poses a major obstacle to video streaming, a comprehensive satellite footprint has the potential to overcome geographical limitations. As an example, the newly-launched SES-9, which has a footprint encompassing the Asia-Pacific region, can enable local network operators to deliver high definition channels and even high-speed broadband services across islands in the Philippines archipelago and throughout the 17,000 islands of Indonesia.
#2: Netflix everywhere, through satellite
Not too long ago, streaming video or using other high bandwidth applications on planes or ships would have been considered impossible. Today, travellers have begun to view Netflix, Amazon Prime and other video streaming services on-board planes and ships, via satellite technology.
In fact, this recent development is proof that satellite and OTT technologies can work hand-in-hand, essentially to the benefit of consumers as well as OTT and DTH players. For the consumer, this means the ability to access their favourite programmes on the move, while travelling across seas or over the skies. For content providers and operators, this expands their reach and allows them to make more options for service offerings available to customers.
For instance, the SES Enterprise+ Hybrid Broadband, a hybrid satellite/terrestrial solution provided on our SES-9 satellite in Asia through Gilat's Libra modem, will enable DTH providers to offer high speed video streaming via a more powerful satellite network, which may not have been possible with low speed or congested terrestrial networks.
Furthermore, the gradual introduction of newer satellite technologies, including high-powered mobility beams and high-throughput satellites, will not only enhance the viewing experience, but also allow video to be streamed at a rate that is far more economically viable for the provider, and attractive to the consumer.
#3: A converging ecosystem is inevitable
Today's consumers are already spoilt for choice with plenty of entertainment options to choose from, but the key to attracting viewers is in offering the right packages that are tailored to consumer needs.
To do so, broadcasters and OTT providers have begun to embrace the idea of a converging media ecosystem. Hybrid platforms and integrated services that have emerged in recent years, including video on demand (VOD) via satellite, have been welcomed for their potential to offer customised solutions for the delivery of both linear and non-linear content.
As a case in point, Sky, a leading European pay-TV broadcaster, launched the highly-anticipated Sky Q product suite earlier this year. This hybrid solution allows their viewers to consume linear and non-linear content on multiple platforms – TVs, tablets, and mobile phones – at the same time, and is also Ultra HD ready.
The introduction of Sky Q marks the crossing of an inflection point in the media, broadcast and satellite industries, and we can be certain that more services and offerings like it are soon to come. Satellite operators, broadcasters and OTT providers are gradually recognising that there is no single technology that best delivers media and video content to consumers. Combining the strengths of different infrastructures, keeping an open mind to new technologies, and evolving together with consumer needs – these are our enablers of growth in an ever-changing media landscape.
This article was first published by Deepak Mathur, Senior Vice President, Commercial Asia-Pacific and the Middle East at SES