Satellite-enabled connectivity can trigger re-thinking of seafarer welfare, job satisfaction and performance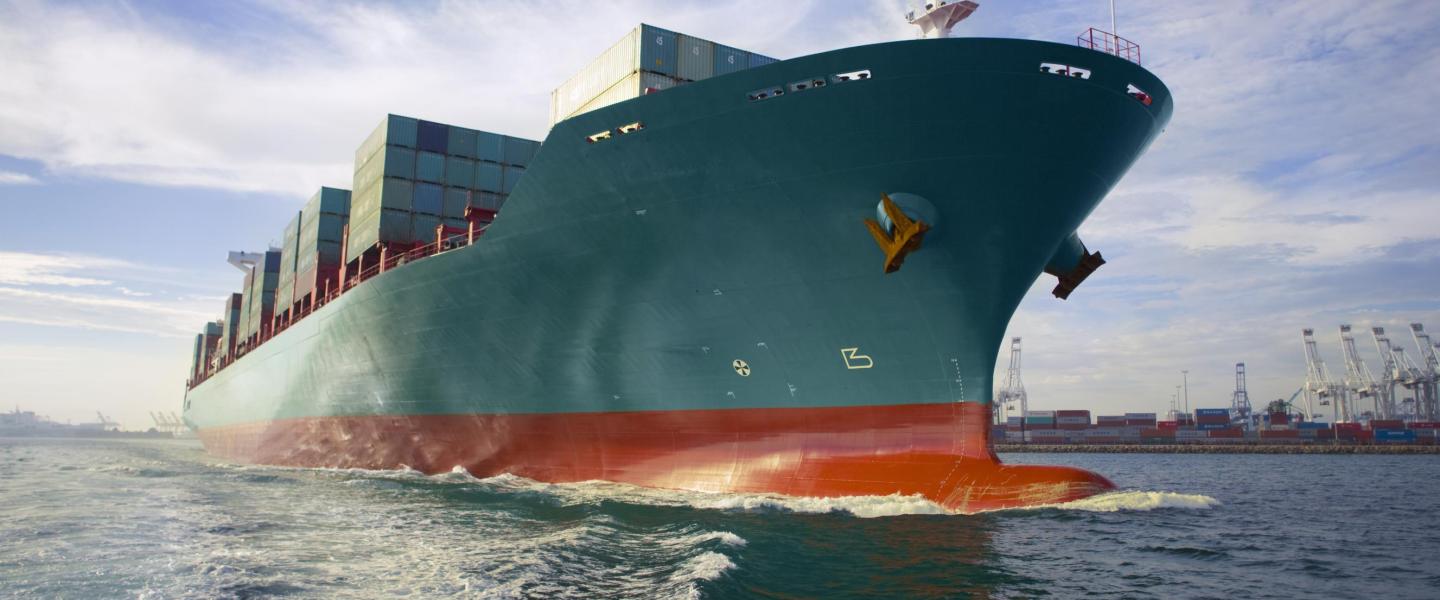 Satellite-enabled connectivity can trigger re-thinking of seafarer welfare, job satisfaction and performance
By Stephen Conley, Global Maritime Segment Lead at SES Networks
There is no doubt that the future hyper-connected world will result in a wholesale need for adaptation in the roles and responsibilities of the shipping industry's 1.5m seafarers. While the safe, efficient and timely operation of vessels remains integral, the inevitable rise of digitalisation means seafarers have an ever-increasing range of data tools to meet their objectives and develop their skills, while they will simultaneously benefit from enhanced well-being during voyages.
This, of course, is a best-case scenario. Much work is still required before the shipping industry can fully optimise the benefits of digitalisation, with the training at the very core of this transformation.
Quality crew
Moreover, amid the anticipated rise in autonomous, semi-autonomous and 'smart ships', it is important to question the belief that it is a necessity to equip seafarers with the burgeoning list of digital solutions. Could advances in technology make some crew members' roles obsolete, and, in doing so, address current skill shortages of the maritime industry's personnel?
The evidence points overwhelmingly to this not being the case. While change in the nature of the role of crew members is undoubtedly already changing, the need for quality crew remains, and indeed the need for more highly trained crew is only likely to increase to keep in line with technological developments. Indeed, in a 2016 survey shipowner associations BIMCO and the ICS estimated that an additional 147,500 officers would be needed by 2025 to service the world fleet.
As we induct new seafarers to the maritime industry, we must ensure we make advancements in hyper-connectivity a tool for enhancement for the crew as well as the vessel and the shipowner; delivering enhanced provisions for their safety, welfare and job satisfaction. And this is not an aspirational statement; the hyper-connectivity technology is already available today via SES Networks' carrier-grade networks. Customisable and flexible maritime services leverage our multi-orbit (GEO and MEO) multi-band (Ka-, Ku- and C-band) satellites to ensure global coverage over the oceans and seas.
We believe that high-performance connectivity at sea should be equivalent to that on terrestrial fibre-based services, and we are using our technology to provide telecoms, internet and cloud services with exceptional speeds and bandwidth, pervasive stateroom signal strength, and unprecedented service consistency that can meet that expectation.
Enhancing offshore lifestyles
Access to connectivity is only the beginning, however. At the recent KNect365 Crew Connect Global conference in Manila, Phillipines, I joined a panel of experts to debate 'What is next for seafarer welfare', highlighting the essential role connectivity can play in developing and retaining the new generation of quality crew members, as well as meeting the digital market demand.
It goes without saying that step one for ensuring a talented pipeline of mariners is guaranteeing that seafarers' rights under the Maritime Labour Convention 2006 – in particular access to communications by ship's crew – are fully adhered to. However, ship owners and operators looking to effectively recruit the best mariners can go further than this by asking more fundamental questions about how they're going to provide seafarers with a lifestyle and career challenges that mirror those in roles ashore. Much of that - from the training that's the bedrock of career growth, to video-calling friends and family from the middle of the Atlantic -- can be achieved via the provision of reliable, high performance, and cost-effective data services which acts as an essential platform enabling application development.
E-learning
From an operational perspective, we envisage a future where seafarers managing the safe and efficient voyage of their vessels will need to understand Java or Python software as much as they should understand four-stroke engine maintenance. Equipping seafarers with this new knowledge will require re-thinking the way training has traditionally been provided. There is a tremendous opportunity for operators to maximise their crews' abilities and improve their safety through the provision of targeted, engaging e-learning. Whether it's through traditional means supplemented by online feedback, or augmented reality training delivered virtually via experts at OEMs, there are data-driven solutions available to upgrade every performance ambition.
Reframing communication
Communication has and always will be integral to seafarers, their colleagues at sea and ashore, and the ship owners and operators responsible for them. In today's information-driven world, communication takes on a whole new meaning. Behind phone calls, emails, videos and rapidly expanding data transference lies satellite enabled connectivity, which manage almost every form of communications worldwide during some point in its journey. When viewed from this perspective, satellite enabled technology offers a largely untapped resource capable of driving higher standards in crew recruitment, retention and training. This will, in turn, provide ship owners and operators with the data and highly trained human resources needed to make and implement better informed commercial decisions, enabling them to remain competitive in an increasingly challenging and commoditised marketplace.
The article was first published on Stephen Conley 's LinkedIn page