Satellite Captures the Wave of Video Growth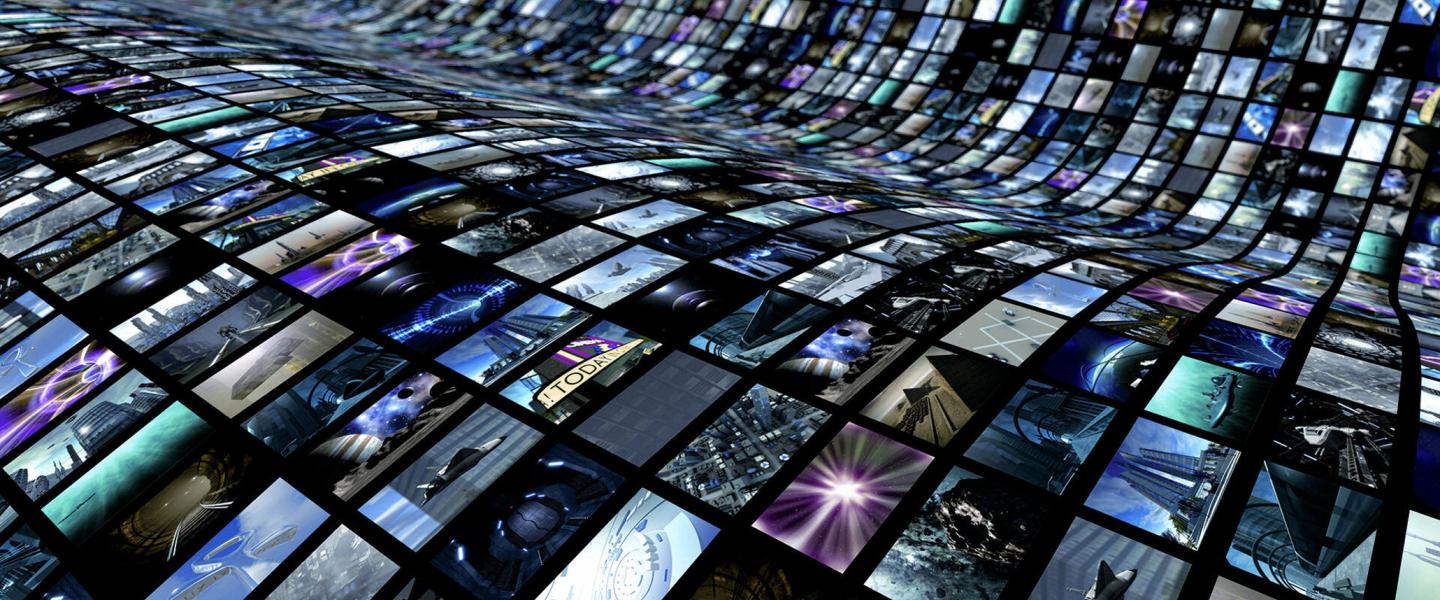 Satellite Captures the Wave of Video Growth
Consumer demand for entertainment is increasingly linked to bigger and better connectivity. In a new white paper by SES, Satellite Captures the Wave of Video Growth, the landscape of today's video distribution ecosystem is placed under spotlight.
Exploring the significance of satellites in enabling new business and customer demands for video, the paper highlights what it means to have more content, more access modes, and greater bandwidth capabilities – all of which are driven by big trends in video, such as Over-the-Top (OTT) content services like Netflix and HBO NOW, multiscreen and multi-room video viewing, IPTV and the growth of High Definition (HD) and Ultra HD (UHD) content.
Trend spotting 4 video drivers:
1. Multiscreen and multi-room viewing – the result of familiarity with media multitasking
Consumers want video content and they want it on any screen they prefer. Broadcast operators must thus enable this across their broadcast strategies, whether linear, catch-up, time-shifted, VOD or in combination, and optimise it with customisable front end, multiscreen user interface as well as channel-specific iOS and Android apps.
2. IPTV – driven by increasing ubiquity of IP to permeate television
The global IPTV market will surge from USD 34.67 billion in 2015 to USD 93.59 billion by 2021, reported Zion Research earlier this year. We expect satellite to increasingly contribute to the numbers by feeding more IPTV homes. Today satellite already plays a key role as an infrastructure provider; with SES fleet indirectly serves 91% of all IPTV homes in Europe.
3. HD+UHD – with quantity comes the demand for quality
The SES whitepaper cited an estimated 54 million UHD screens to be sold in 2016, an increase from 31 million in 2015. These figures bring to fore the challenge of bandwidth availability, as high quality video demands put increased stress on terrestrial networks to viewers.
4. OTT – one of the most cited technologies to influence video distribution
Juniper Research expects global streaming video subscribers for OTT to reach 332.2 million by 2019, up from 92.1 million in 2014. Though OTT-only services are a new, popular viewing platform often seen as a disruptor, they don't necessarily replace traditional TV. SES sees a convergence with television and video-on-demand (VOD), giving operators more content choices to add to their revenue streams.
Integration of the video ecosystem
To meet the requirements driven by the transforming video landscape, it is vital to cut through complexity and deliver high quality services across the entire value chain today. SES champions a hybrid satellite/terrestrial network that complements and works seamlessly together to deliver high quality content everywhere.
As the end-consumer is agnostic to the reception mode he gets content from, SES has extended its capabilities in the entire video chain to provide content without preference on the delivery method, be it OTT, IPTV or Direct-to-Home (DTH).
Already endowed with a global footprint and the scalability to make new content delivery flawless, SES intends to lead the delivery of innovative video experiences.
Hybrid redefined
MX1, SES's newly-created company from the merger of SES Platform Services and RR Media, is set to expand SES's video capabilities to develop and deliver solutions along the complete media value chain.
MX1 transforms content into the ultimate viewer experience for a global audience, by providing a full range of content management, delivery and value-added digital media services. It provides all aspects of pay-TV services at scale to meet customer demands, with the reliability and flexibility needed to support increasing technical innovations. The media services company offers one-stop-shop services for both linear and non-linear distribution, focused on customer needs.
Another example is the HD+ white label tool box. Building on the expertise acquired through the launch of the media platform HD+, SES offers a "white label" set of products, a combination of all the basic elements of HD+ and SPS solutions. From standard components package a new ecosystem can easily be created to meet customers' specific needs. For example, SES can include the SAT>IP technology to distribute satellite content via IP.
To find out more about hybrid networks and the new ecosystem, read the full white paper: Satellite Captures the Wave of Video Growth