Satellite and Fibre – A Love Connection in the Making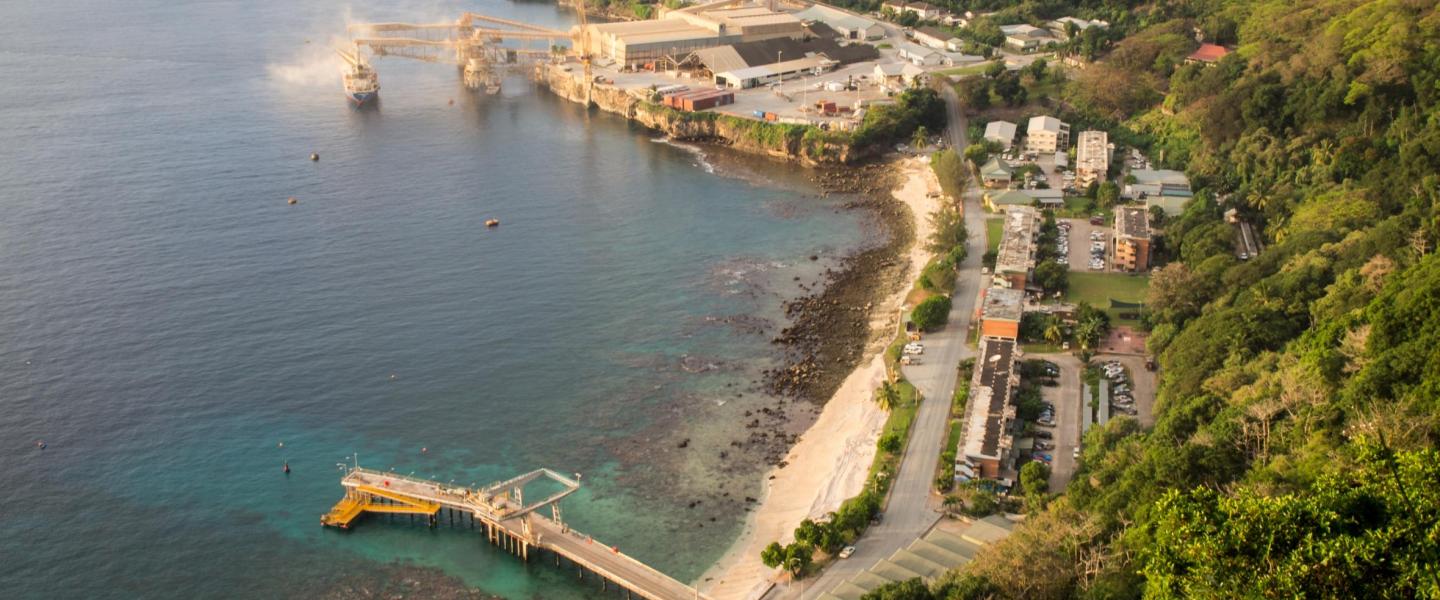 Satellite and Fibre – A Love Connection in the Making
It's not easy to find a perfect match. As evidence, look no further than the plethora of dating apps, match-making websites and introduction services that apply everything from algorithms to good old-fashioned human instinct in order to find the right compatibility between two people. Not every proposed match is a hit. But when it's right, it's right.
This is exactly the kind of scenario I think of when I imagine the co-existence of satellite and fibre. I know … not where you thought this was going. But it's true. It's a relationship whose time has come, and it has the potential to be one of the greatest technology love stories the world has ever seen. Let me explain…
As Director of Customer Enablement at SES Networks, my role is to help our telco customers maximise the value of their investment in our technology and services. To be successful, it's important I understand the inner-workings of their environments – and the conditions, influences and trends outside their four walls that could have an impact. That's exactly why I spend so much time traveling to the rainforests of Latin America, the heart of Papua New Guinea, and everyplace in between. I help our customers find their heart of opportunity by going beyond basic connectivity to extract the most value they can from their communications networks – from launching new services to reaching a broader subscriber base.
And let's face it, the telco community is constantly seeking new ways to expand their market reach and gain competitive advantage. I recently spoke at the Submarine Networks World 2018 conference in Singapore, and it was incredible to see and hear from attendees the pace at which the communications landscape continues to change. Advances in technology and fresh thinking around strategies are broadening telcos' perspectives on how to overcome challenges and capitalize on opportunity. And if I look at what is holding them back, two things stand out: the lack of flexibility in their infrastructure and the lack of diverse routing solutions. It's only when we as a community address these issues that will we be able to build and sustain an "always on" approach to connectivity and communications.
This is where I believe the "spark" of a love affair between satellite and fibre comes in. Too often, satellite and fibre are considered competitive approaches. But the fact is, it doesn't have to be an either/or situation. There is a strong argument to be made for both – the right one at the right time under the right scenario. Enter flexibility and diversity. Solving these two problems is the perfect application of this blossoming relationship.
Look at fibre. It's certainly considered to be the most economical method for delivering large amounts of bandwidth. It's the ideal solution for so many scenarios – but not all. That's because fibre is highly susceptible to breakage, which is not an uncommon phenomenon. Outages and performance degradations can be a problem as well. This is why it's ideal for companies to diversify their bandwidth – using the source that is most cost-effective and best suited for their needs in the moment. And as someone responsible for client engagement, I can tell you that having this diversity and flexibility will help ensure the customer has options in place to adapt as opportunity or necessity presents itself. You want to have a system in place that goes where you need it to go.
SES Networks customer RCS Communications is the perfect example of diversity in action. RCS is a service provider focused on the East African regions of Juda and South Sudan. They've made a commitment to helping local citizens drive real change in the community through the power of connectivity. But providing seamless, high-performance connectivity that rivals the developed world, especially in a location like East Africa, is no small feat. While the region is landlocked, RCS discovered that the closest fibre was in Uganda – nearly 400 miles away – and the combination of extreme weather and civil unrest made that fibre connection highly vulnerable. RCS needed to find a complementary solution so they could ensure "always on" connectivity for their end customers and protect the greater opportunity for all.
Satellite was the perfect option. RCS partnered with SES Networks, a relationship that has evolved and flourished over the years – most recently, with the implementation of SES Networks' Software Defined Networking (SDN)-based O3b Site Diversity Solution with intelligent routing. This first-of-its-kind offering gives RCS the ability to proactively monitor and shift traffic routes so that end customers experience the highest service levels regardless of the circumstances – from bad weather to planned maintenance or civil unrest. For RCS, the ability to guarantee redundancy elevated the service to a true carrier-class level, giving the organization a competitive advantage within the region. Most importantly, it's helping them achieve their mission to transform the community and empower citizens to create a better life for themselves and their families.
RCS is a success story that demonstrates the role of diversity in connecting people and places despite the odds. But diversity is just as important for businesses where geographical location isn't an issue. Uninterrupted business operations are now an expectation, not a luxury. Think about companies moving applications and data to the cloud. That has become a standard computing model for most companies, wherever they are in the world. But the innovation, productivity and efficiency enabled by the cloud is meaningless without access to a fast, reliable connection – not just sometimes, but every single time it's needed. Which means diversifying connections to the cloud using both fibre and satellite has become more critical today than ever before. And since our O3b Medium Earth Orbit (MEO) constellation can deliver gigabits of capacity with very low latency (the first satellite service to be MEF Carrier Ethernet 2.0 certified), it provides a fibre-like experience for cloud connectivity – anywhere.
OK, so labelling the harmonious co-existence of satellite and fibre a legendary "love connection" might be a bit of a reach. But we still think it meets the criteria … great chemistry, compatibility, and the ability to change lives under the most extraordinary circumstances.