Revolutionising Connectivity to Bridge the Digital Divide in the Central African Republic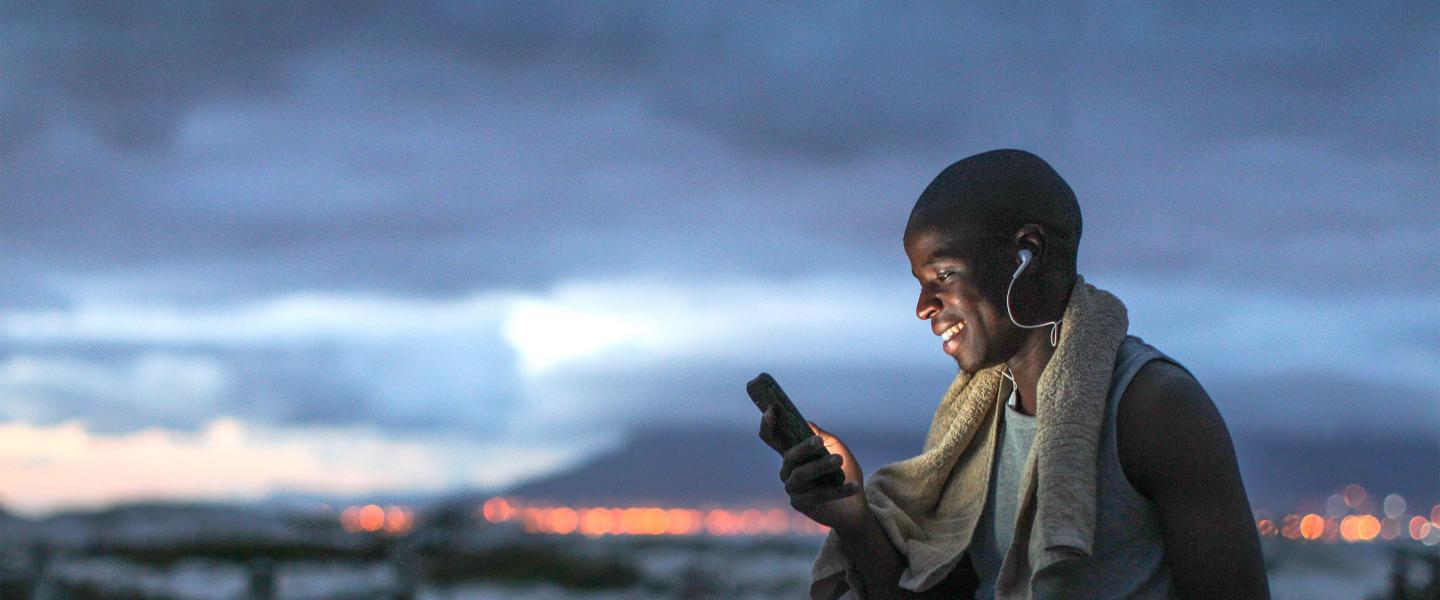 Revolutionising Connectivity to Bridge the Digital Divide in the Central African Republic
The combination of globalisation and rapid technology advancements in the last two decades has allowed developing countries around the world to harness technological innovation and pave the way for local digital economies. This is especially true across Africa, and more so in Central African Republic which has skipped the tech evolution process and leapfrogged into the mobile connectivity era.
I made the move to head up Orange in the Central African Republic (CAR) a couple of years ago from Morocco. In a landlocked nation of close to five million people where high-speed internet had been elusive for years, it was thrilling to see how the smart phones have started to change the way people work and live. But in order to fully leverage the benefits of a digital economy, we needed to achieve both ubiquitous coverage and high-speed connectivity services.
Satellite Network Integration with a Mission
That was when we found an ideal solution in SES's O3b Medium Earth Orbit (MEO) constellation. Known for its low-latency and high-performance services, we quickly realised that integrating the O3b Medium Earth Orbit (MEO) satellite constellation into our overall telecom solution mix across the region would be game-changing for our customers. And we were right.
Businesses and entire communities; millions of people are fulfilling their dreams – in their everyday lives at work, at school, at home. In large part thanks to a satellite constellation that has the reach to deliver big city capacity and connectivity to even the smallest, most isolated towns in the CAR.
A dual mix of limited terrestrial and VSAT networks served us fairly well as Orange strived to bring reliable 2G and 3G mobile communications services to landlocked Africa. But our solutions simply couldn't keep up with the insatiable demand for better, faster, more reliable connectivity – what has really become the lifeblood of thriving communities and countries.
While VSAT enabled us to bring early iterations of 3G to even the most isolated of places, SES's MEO satellites take it to another level – providing fibre-like speeds instantly for the first time to underserved and unconnected regions—even entire countries like the Central African Republic.
Orange was the first operator to launch a 3G network in the African nation, and the SES MEO system has allowed us to offer better broadband services and seamless connectivity throughout the Central African Republic.
We have witnessed exponential change as Orange fulfils our mission of bridging the digital divide across Africa by building smarter and open networks that offer far faster speeds and bigger geographic reach. To put this into context, the aggregate International IP traffic Orange generated in CAR back in 2017 was of 300 Mbps; a figure that has now increased by 400 per cent.
Empowering a New Age of Connectivity in Africa
Businesses in the Central African Republic have gotten a taste of modern communications network capabilities delivered over SES's MEO constellation. This newfound business connectivity could put everyone here on a path to real change. Video calls via the internet are now possible, and surfing on the internet has become much faster, enabling businesses to become more efficient.
Which is why Orange will be the first global telecom operator to integrate SES's revolutionary terabit-scale O3b mPOWER communications system throughout our African network – beginning in the Central African Republic in 2022.
This next-gen MEO system opens the door to an unprecedented mix of ultra-high capacity and flexibility that will enable Orange to provide tailored connectivity solutions for those who live, learn and work in the CAR. Together with terrestrial infrastructure, O3b mPOWER will allow Orange to redefine connectivity in even the most isolated communities by leveraging the world's only multi-orbit network to seamlessly connect and aggregate traffic over SES's geostationary (GEO) and MEO satellites.
Now we can tailor connectivity solutions based on the versatile nature of the O3b mPOWER platform, which enables Orange to meet the individual needs of business and residential customers with their vastly different dreams and plans for today and the future.