Our Next-Gen Satellite System Aligns Perfectly with 5G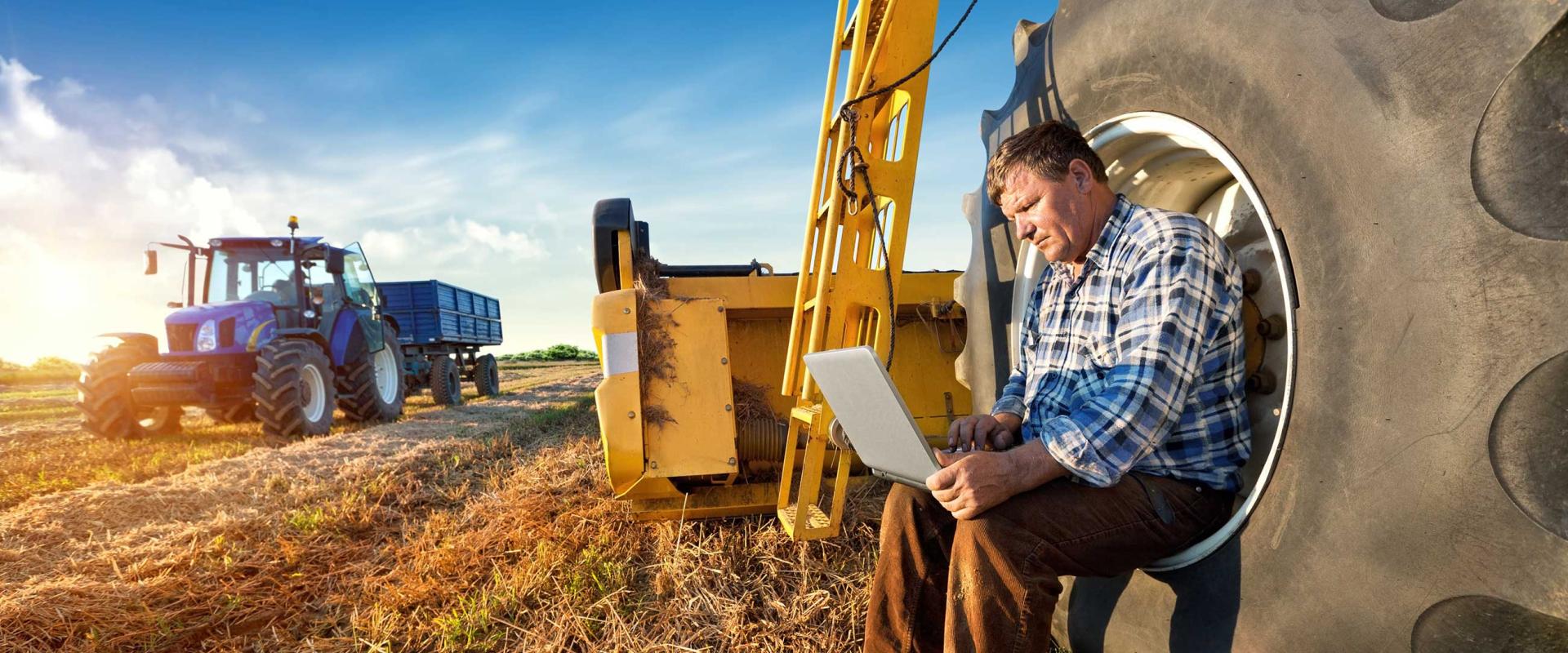 Our Next-Gen Satellite System Aligns Perfectly with 5G
O3b mPOWER arrives just in time to boost 5G acceleration beyond urban centres with its unbeatable reach of high throughput and low latency.
The Needs of 5G
By this point, what hasn't been said about the future belonging to 5G? With an estimated 1.8 billion active 5G connections by 2025, it's clear that 5G will enhance the way we all communicate, work, and enjoy entertainment over the next few years.
Delivering these promises obviously requires a fundamental upgrade to the last mile: the cell site itself. In parts of the world that lack a robust, high-speed backbone solution, the middle mile that connects the 5G site to the mobile network operator's (MNO) core network is also in need of an upgrade.
That's one of the reasons urban centres will naturally be the first to receive 5G upgrades: available network infrastructure. The density of potential 5G users also draws 5G rollouts to cities. The next step for 5G, then, is extension beyond the "low hanging fruit." Not everyone will immediately see the value of extending 5G to small cities, rural towns, or remote locations, but MNOs who are looking to differentiate from the competition will.
Extending 5G Beyond the Cities
Deploying 5G isn't exactly easy or cheap, so MNOs need to ensure they will recoup their investment. Maybe the most certain way to do that is to deploy 5G with a guaranteed customer base: remote industries and enterprises who could transform their business with the capabilities of 5G. Automated mines, smart farms, safer refineries, and rural healthcare facilities, for example, which operate well outside the bounds of major cities are craving better data services. With sensors and bots ready to use edge computing and cloud connectivity, these industries represent steady revenue for 5G deployments.
As end users become more accustomed to the qualities of 5G, they'll increasingly expect that same experience everywhere their devices can go – in suburban neighbourhoods, small towns, and while travelling by plane, cruise ship, or long stretches of highways. The first MNOs to offer a truly ubiquitous 5G experience in their respective service areas have a chance to beat the competition to exclusive licenses to airlines and cruise lines, and therefore gain a new set of loyal customers.
How O3b mPOWER Aligns with Any 5G Extension Strategy
O3b Networks launched the first commercial communications satellites in medium Earth orbit (MEO) in 2013. By placing the satellites in a lower orbit, the round-trip latency was greatly reduced, while the throughput that could be delivered to users exponentially multiplied. After the commercial success of the MEO constellation, SES fully acquired O3b Networks in 2016, and quickly started work planning the next generation of MEO satellites, O3b mPOWER.
Soon after, multiple low Earth orbit (LEO) satellite constellations were announced, by tech giants and startups alike. Despite the excitement around LEO, SES chose to double-down on MEO.
Why? GEO satellites provide excellent coverage, but some use cases require lower latency and higher throughput. At LEO, latency is nearly negligible, with the satellites even closer to Earth, but because of their short distance, each satellite covers a small portion of the Earth. Therefore, thousands of LEO satellites are required to achieve global coverage. Launching that number of satellites is not only a financial risk, but also requires that each satellite is smaller, offering less total throughput than current-gen satellites in GEO or MEO. For SES, the combination of relatively low latency, ultra-high throughput, and the ability to achieve global coverage with just over a dozen satellites, made MEO the "Goldilocks Orbit" for SES – not too far, not too close, MEO is just right.
With O3b mPOWER, the total capacity will be even greater, the number of user beams will be exponentially multiplied, and the roundtrip latency will be imperceptible at less than 115ms. With greater flexibility than any other satellite constellation, customers can choose to use an SES gateway for uplink/downlink services to the spacecraft or collocate their own MEO gateway with their core network or data centres. For the unique requirements of 5G, many MNOs will also find O3b mPOWER to be their Goldilocks option for satellite backhaul. And with coverage of 95% of the world's population, O3b mPOWER makes it easy to reach those rural, remote, and suburban 5G opportunities.
Launching in the third quarter of 2021, and reaching full commercial operation in 2022, O3b mPOWER even arrives at the perfect time for MNOs to start taking their 5G strategy to the next level – beyond the cities, and into the hands of enterprise users and consumers ready to do more with connectivity.
Learn how O3b mPOWER's carrier-grade scale and low-latency performance is ready to take you into the future of connectivity!