A new standard of enhanced guest connectivity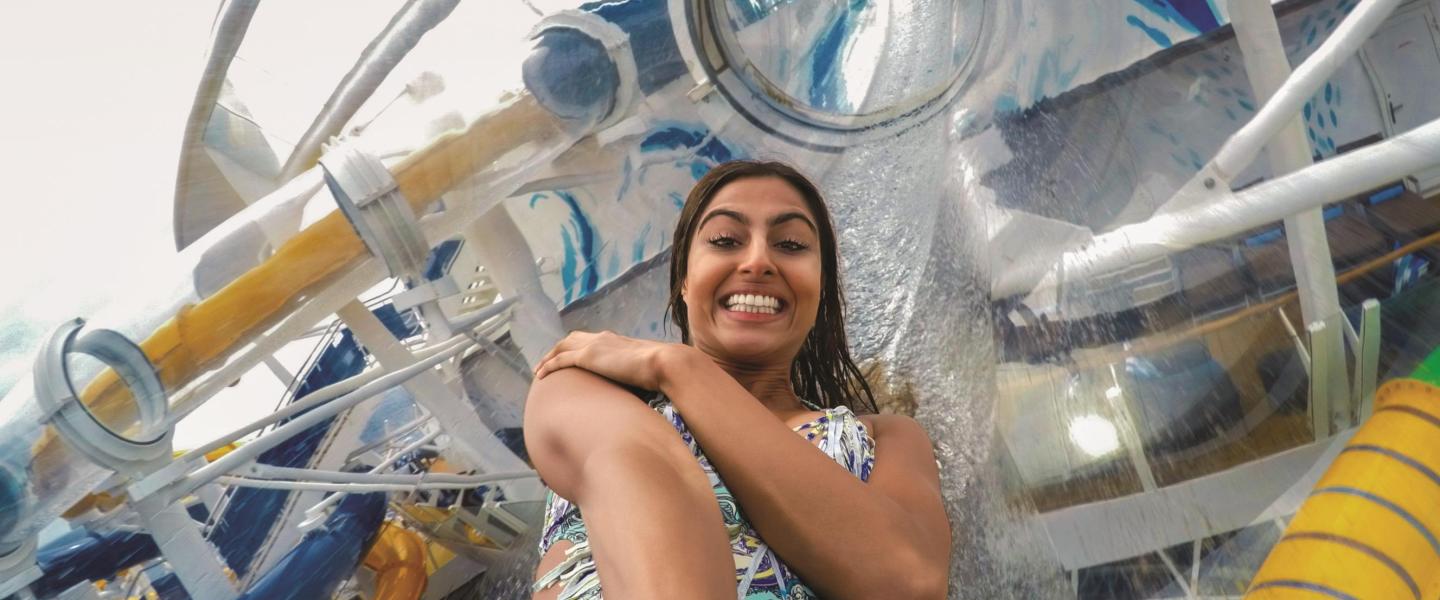 A new standard of enhanced guest connectivity
Today we're speaking with Greg Martin, Vice President Mobility Market Segment Management at SES Networks. Greg has more than two decades of experience working in information technology, with a particular focus on the unique connectivity needs of the maritime and aerospace industries.
Before joining SES Networks, Greg was Director of IT Operations for Royal Caribbean International where he was instrumental in leveraging satellite connectivity to bring revolutionary new digital experiences to cruise passengers.
You've been in and around the cruise sector for more than 20 years, and today the industry is entering a new digital era. How do you see this impacting the future of the cruise industry?
Today the satellite communications market for maritime is in a major growth phase that's being driven by a number of key factors. On all vessels – both cruise and merchant shipping – we're seeing huge investment in data-intensive programs that can realise operational efficiencies, and control costs. But especially in the cruise markets there's an insatiable demand for sharing the experience onboard through social media and streaming video. This explosion of bandwidth demand and the enhanced connectivity experience demands that accompany it cannot be adequately fulfilled with legacy solutions. This is where SES Network's Global Mobility Platform is unique in the market with a combination of low latency Medium Earth Orbit (MEO) and Geostationary Earth Orbit (GEO) services. Our platform covers 99% of the of the world's population and enables vessels to receive a strong and reliable signal, no matter where they're voyaging, and delivers the fastest and most reliable connectivity to the maritime market.
Everyone's talking about the Internet of Things (IoT) right now. What impact will it have on cruise ships?
IoT has the potential to revolutionise cruise ships and the voyages of their passengers. It has become clear over the last couple of years that cruise lines are prioritising satellite communications technology to transform their operations, and gain commercial advantages. We're already seeing substantial gains in automated processes, reduced waste, and improved passenger experiences. To give you an example of the last one, we worked with Carnival last year to deliver the digital backbone for its MedallionNet. Through intelligent networking we were able to achieve a level of service reliability and signal pervasiveness that wasn't previously possible on ships at sea, and deliver fibre-like connectivity speeds for passengers' use of social media and streaming high definition video.
In the cruise market many operators are embracing digitalisation as the most reliable way to lower their operational costs and improve vessel efficiencies, such as route optimisation and fuel management.
How is digital technology changing passengers' on-board experiences?
Digital technology investment has been dramatically changing the guest experience.
We've seen this first-hand working with the major cruise operators last year, such as MSC Cruises. Technology employed on board their latest next-generation mega-ships connects guests, crew, and ship through the latest interactive technology and design features, allowing a fully optimised vacation experience delivered via ultra-fast and reliable broadband connectivity, powered by SES Networks. This is another example of enhanced guest connectivity providing a superior onboard digital experience. Every cruise is a special time – and by using digital technology that literally interconnects the guests, the crew and the ship, your time on board is in your hands.
This article was first published on the Fall 2018 edition of Cruise Industry News Quarterly Magazine.