Motivation is at the heart of every successful innovation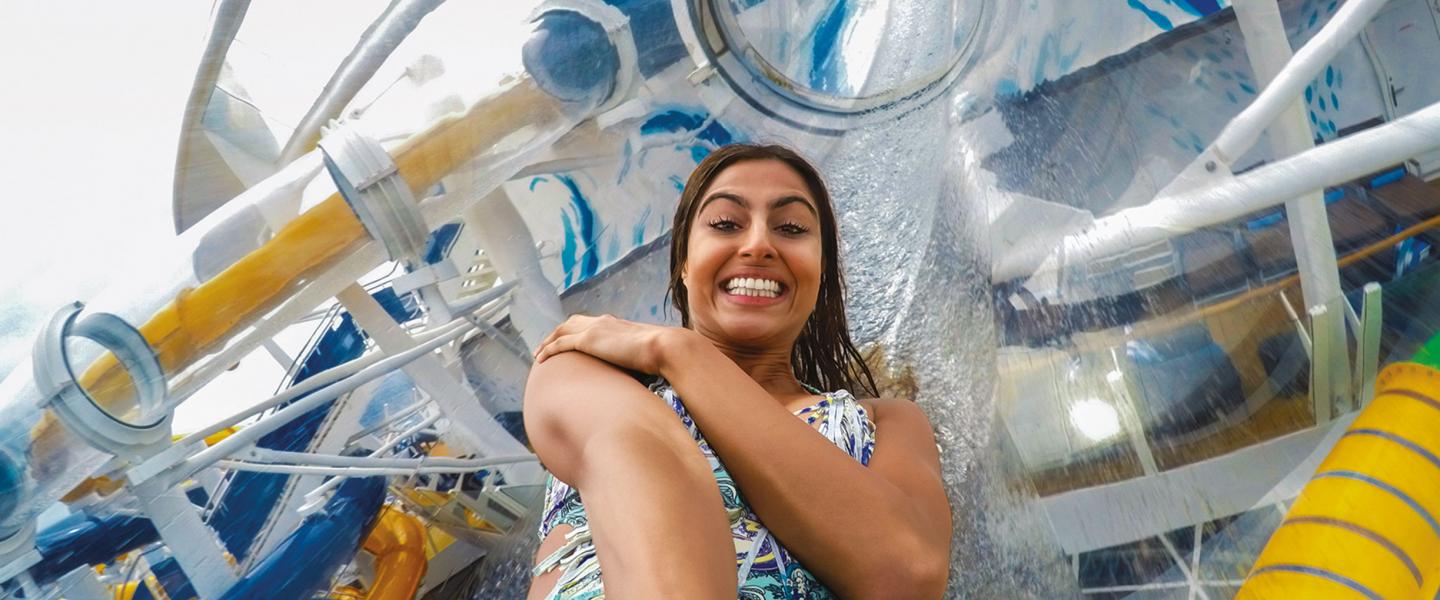 Motivation is at the heart of every successful innovation
By Simon Maher, ‎Vice President - Global Maritime Services, ‎SES Networks
In a consumer-led industry like cruise, you're constantly charting a course to ensure that you can exceed your guests' expectations. Yet for many years in satellite communications, the product defined the market. Not so long ago, on many cruise ships the most common pricing practice used to be high costs and low service quality. It was a model that actively deterred guests from purchasing the Wi-Fi service.
This commercial model for Wi-Fi onboard cruise ships has since changed to a much lower cost per device; available on a per-day or per-cruise basis. And as guests today expect high-performance connectivity to be easily accessible, especially when they are on a luxury cruise ship, partnering with SES Networks is a win-win situation for cruise operators. SES Networks not only delivers a truly immersive broadband experience to cruise guests, it also empowers them to decide how and when they want to stay connected.
Broadband internet has been ubiquitous in developed nations for more than a decade. But connectivity on board cruise ships at speeds that can handle the full spectrum of guests' digital demands remains rare. To this day slowdowns from a congested network, poor Wi-Fi networks, or a multitude of other reasons are frequent sources of irritation for passengers and crew.
New products succeed not just because of the features and functionality they offer but because of the new experiences they enable. We've seen it first hand as our business has evolved in the cruise sector.
Before the arrival of our game changing service that is built in the strengths of our existing O3b Medium Earth Orbit (MEO) constellation, high latency and even higher price tags left customers frustrated. But now with connectivity services powered by SES Networks, passengers can stream, share and connect with their friends & family around the world with the same quality of service they'd find in the comfort of their own home.
What did we do differently?
Many providers used a single high-orbit satellite to deploy their service. In fact, there are quite a few who still do. O3b Networks – now part of SES Networks – changed that. For the first time a fleet of MEO satellites delivered connectivity to rival land-based fibre with round-trip latency of 150 milliseconds, setting a new industry benchmark.
Most importantly however, by tapping into our O3b fleet of MEO satellites, and complemented by our GEO (Geostationary Earth Orbit) constellation and focusing upon the quality of experience delivered to guests and crew onboard the cruise ship, we are not only able to exceed average shore-based bandwidth capabilities, but also able to set a new industry standard for the guest connectivity experience, permanently shrinking the connectivity gap between land- and sea-based destinations.
Today SES Networks leads the market in providing, low-latency, high-speed connectivity ranging from 100 Mbps to >1Gbps to a single ship.
Maritime connectivity powered by SES Networks is setting a new standard of enhanced guest connectivity experience, unmatched in terms of scale, performance and technological diversity. SES Networks is uniquely positioned to lead the market in enabling the highest performing Wi-Fi connectivity at sea.
For innovators, understanding what consumers care most about defines progress. Staying competitive today requires an ability and willingness to adapt to the changing digital reality. In years past you'd define futility as 'going to sea without a sextant.' These days, setting sail without reliable, high-speed satellite connectivity would be equally undesirable.
Do you want to know more? Let's connect! Contact us here.