Living on the Edge: Cloud-Optimised Connectivity and Application Awareness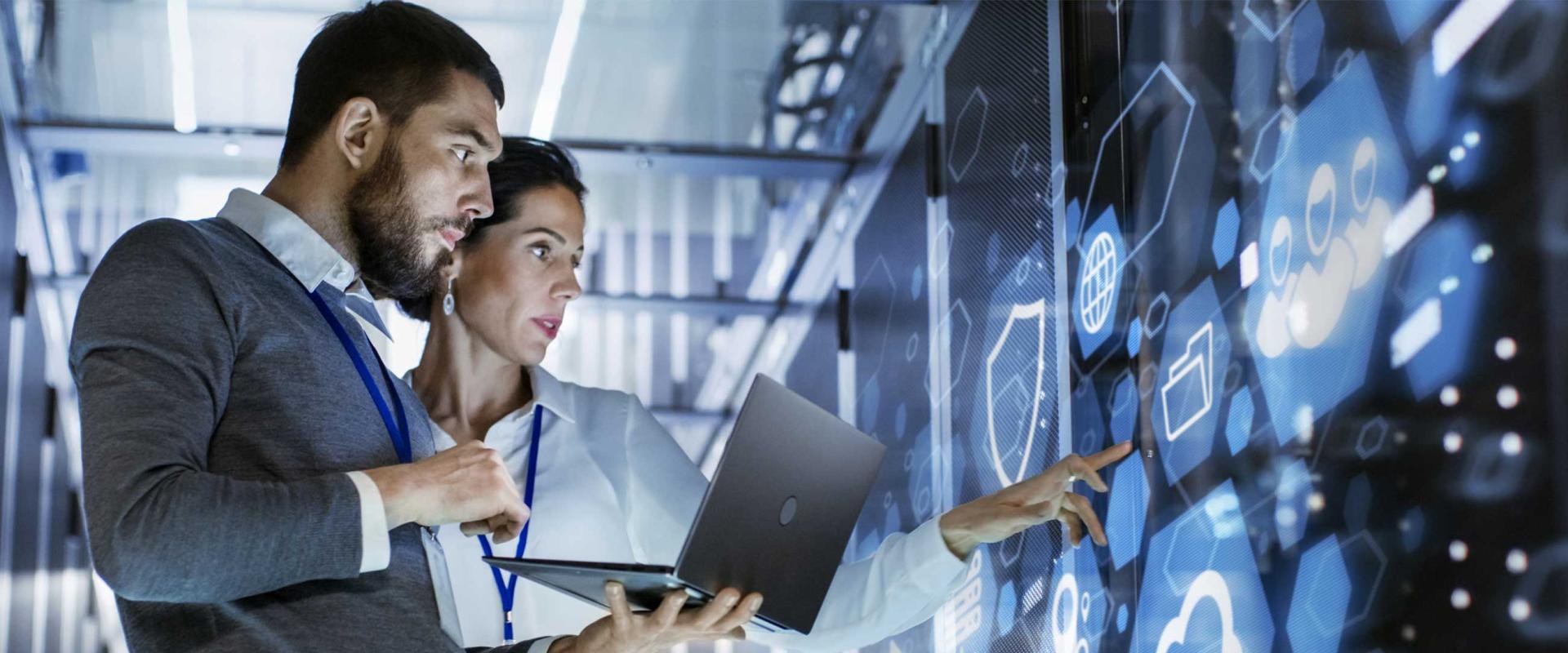 Living on the Edge: Cloud-Optimised Connectivity and Application Awareness
Edge computing is critical to enterprises' operations, helping them capitalize on the rapidly growing amount of data generated by sensors and devices and enabling the applications and automation that underpin digital modernization. Deploying intelligence and compute at the edge enables faster analytics, reduces strain on the network and improves latency for 5G use cases such as automated manufacturing and virtual reality.
When paired with the centralized processing and storage capabilities of the cloud, the real-time data collection and analysis delivered by the edge can deliver powerful insights that enable enterprises to operate efficiently, profitably, and safely.
When collected and processed at the edge in real time, sensor data generated by a maritime vessel can help prevent an accident or resolve mechanical failures. That data can then be sent back to the cloud to be enhanced and fed into powerful machine learning systems, resulting in insights that can keep the contributing situation from happening again.
Data gathered from hundreds of cameras and sensors at an enterprise site and analysed locally can identify any breaches or safety incidents in real time, then be transferred to the cloud for further analysis and storage.
Mobile infrastructure hosted at the edge, such as 5G core functions, delivers ultra-high availability and the best possible performance for mission-critical use-cases such as disaster recovery, public safety, and border security.
Caching video and software content at the edge improves the user experience while reducing transport costs.
But complexity hinders forward momentum when it comes to edge computing, with enterprise software company Turbonomic citing it as the leading barrier to adoption of edge compute-powered solutions. One of the key challenges is related to the need for dynamic, reliable, and high-performance connectivity over multiple media for connecting those systems to each other and to the cloud, given the wide range of network requirements associated with the new applications. For example, transferring HD video generated by surveillance cameras from the edge to the cloud necessitates a high throughput connection, while distributed mission-critical applications may require a highly available transport with hybrid networking over multiple WAN connections.
Why application awareness matters
As a result, application-aware connectivity plays a major role in the success of end users' edge strategies. An application-aware network intelligently and dynamically adapts to variable edge requirements associated with function and performance, thus ensuring it can meet the specific service quality parameters needed to support the use cases that an enterprise relies on. At the same time, the network must be capable of dynamically evolving to support changing needs as the enterprise progresses in its digital transformation.

A cloud-optimised and edge-aware satellite connectivity partner can provide that level of agility anywhere, with a network that is flexible enough to allocate bandwidth and QoS capabilities based on workload demand and expansive enough to ensure coverage in any location. The ability to offer incremental software-based network capabilities on demand with the click of a button can further enhance the enterprise outcomes by delivering connectivity optimized for their needs, even in the most remote places on the planet. The right connectivity provider is also able to manage edge infrastructure elements, such as monitoring for security vulnerabilities or load balancing among edge nodes to maximize application performance – a key capability, given that the performance of the edge computing environment is inextricably linked with the performance of the underlying network fabric. And as those edge elements become virtualized, they enable the fast and easy rollout of network services to support critical edge use cases.
The value of a partner ecosystem
Strategic partnerships allow satellite connectivity providers to bring even more value to their customers. Collaborations with cloud service providers and open RAN suppliers can result in private LTE or 5G services that enable rapid response after a natural disaster. Partnering with video collaboration companies can enable a dynamic viewing experience for live event broadcasts by processing multiple video streams at the event from different angles and locations in order to deliver a more immersive and interactive experience for the audience at home. Bundling underlying satellite-enabled connectivity with industry-specific solutions creates a one-stop shop that is appealing to enterprises looking to simplify their edge computing journey, wherever they may be.

Complexity has the potential to derail enterprises' digital transformations. Integrating virtualized network capabilities with application-aware connectivity alleviates an aspect of that complexity, paving the way for the seamless adoption of edge applications that allow business to run more efficiently, effectively, and profitably.