Live events in Ultra HD: the most coveted ticket on TV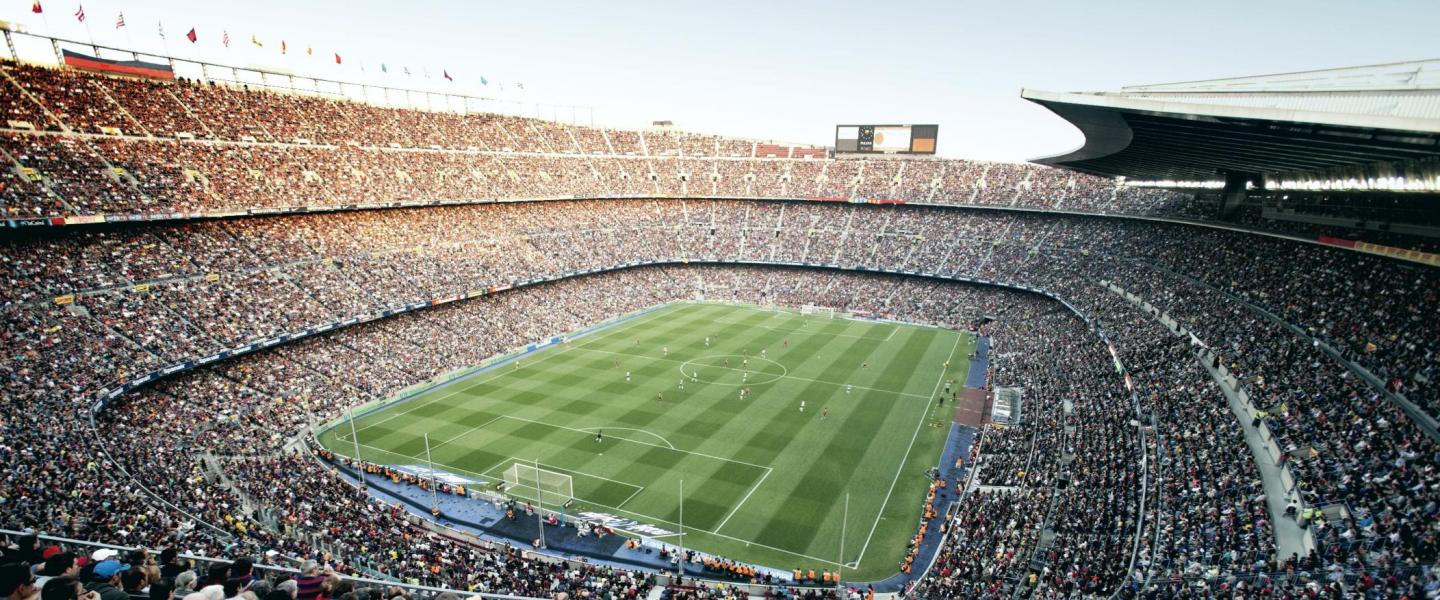 Live events in Ultra HD: the most coveted ticket on TV
By Steve Corda, VP, Media Platform North America, SES Video
There's nothing better for the avid sports fans than a coveted ticket to the game – unless they have a front row seat in 4K clarity on their Ultra HD TV screen at home. Live sports offer up some of the most immersive Ultra HD experiences on television today, yet delivering that experience isn't necessarily a simple feat.
First, you need the bandwidth: even with the new compression standards, Ultra HD simply requires big pipes to bring all the pixels and details of the action to viewers. Second, when it comes to events, you want a solution that is quick to deploy. Third, you should make sure your transmission is reliable – because there's nothing worse for a sports fan than a screen freezing up just when a runner is about to win the race, a boxer is delivering a decisive blow, or a team is on the verge of the big championship.
Satellite has the bandwidth availability and the reliability required to beam live sports to audiences in crystal clear quality, and it can do so seamlessly, no matter the number and locations of the viewers. This is not always the case via the Internet and terrestrial networks. We have all heard of, or experienced, watching a popular game regularly interrupted by buffering because the network was overloaded.
NBC and iNDEMAND made the satellite choice for their live 4K events. NBC relied on the SES Ultra HD platform for its 4K HDR production of both the 2016 Olympic Games in Rio de Janeiro and the 2018 Olympics in PyeongChang, South Korea last winter. In addition, the platform has carried live pay-per-view events, including a Bellator Mixed Martial Arts (MMA) bout in June 2017 and the Bare Knuckle Fighting Championship this past June for iNDEMAND.
Live Sports Accelerating Ultra HD Adoption
The success of live sports in Ultra HD is accelerating, so we have set up a dedicated SES Events channel as part of our Ultra HD platform, which offers the world's largest channel lineup of linear 4K content, reception gear, and satellite distribution. As it takes virtually minutes to deploy, the SES Events channel enables Pay TV providers to easily offer up a front-row seat to some of the most sought-after events in the world.
In fact, subscribers served by Pay TV providers signed onto the platform were among the first-ever audience to watch the Olympic Games in Ultra HD. Millions of consumers across the Americas region have already bought Ultra HD TVs this year, and it's only set to grow: the number of UHD TV homes is predicted to increase from 27 million (20% of TV homes) in 2017 to 115m (84%) in 2022, according to Dataxis.
These viewers will be demanding to see compelling 4K content, especially live sports events, on their brand new TV screens. The MVPDs and subscribers we talk with regularly are genuinely excited about how 4K and 4K HDR allows them to deliver and enjoy live events and sports action in a far more compelling way – with higher resolution, brilliant colors, and enhanced frame rates that reset the bar in sports television.
When we expanded the Ultra HD platform into Latin America, Pay TV providers in Brazil were quick to prepare 4K services in time for the 2018 FIFA World Cup. In fact, Oi delivered the football games in Ultra HD via SES, and the world-famous championship has certainly driven the sales of UHD TV screens. In the short time between the end of 2017 and today, the number of UHD homes in Latin America has doubled to 14 million – a fast-paced growth that has been driven by the World Cup. Live events are having that level of impact on the acceleration of Ultra HD adoption across North and Latin America and beyond.
Historic Milestones
As consumers buy a record number of Ultra HD TVs across the Americas, they're putting unprecedented pressure on Pay TV providers to offer compelling 4K content and live events. Cable's first 4K live pay-per-view (PPV) sports event broadcast, the Bellator-produced Sonnen versus Silva Mixed Martial Arts, which was successfully delivered to iNDEMAND audiences over the SES platform in June 2017, is a great example of live 4K events driving viewership among Ultra HD viewers.
This past June, PPV audiences on the SES Ultra HD solution watched the historic Bare Knuckle Fighting Championship Live from Cheyenne, Wyoming – the first sanctioned bare knuckle event in 130 years. The event was a sports broadcast success, as SES is set to deliver the second Bare Knuckle Fighting Championship on August 25 live in 4K from Biloxi, Mississippi to Pay TV audiences throughout North America.
Live 4K events are all about an immersive viewing experience, and there's nothing more immersive and compelling in Ultra HD than live sports. SES is on the leading edge of 4K live event broadcasts, and we're only getting started in what promises to be an exciting era in live television.
This article was first published on Corda's LinkedIn page