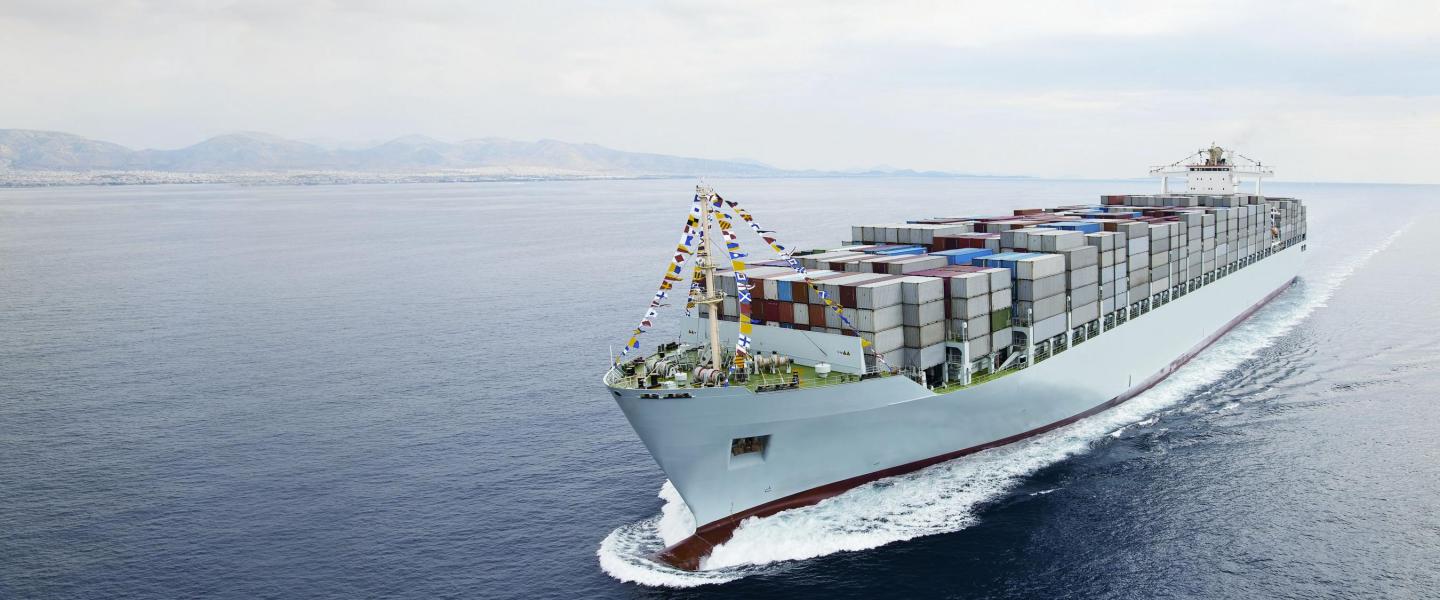 For captain Frederik Caris and his crew, the horizon is a constant companion. From dawn to dusk it is there, all encompassing, and empty. This is the job, and on board an ocean freighter for months-on-end, Caris and crew are used to being surrounded by empty blue in every direction.

The open ocean can be beautiful, but also harsh and lonely. The ups and downs of a day mean something different here, where the crew of 24 and their captain are working to the background rhythm of the boat's movements. Even in severe weather conditions they have their responsibilities, and targets to meet.

"The normal day on board of a ship is, let's say, a little bit like in a factory… Everybody on board - 25 people - has their task" said Caris. "Especially arrivals in ports can be a very tense moment, because the ports work 24 hours a day. Nobody wants to lose time, so everything must go on 24/7."

Caris sails the oil tanker MT Ardèche for Euronav, and in this work connectivity makes all the difference, ensuring operational efficiency. "As captain, the most important is that I have very good internet communication, so that even while at sea I can connect to the office, the charterers, to load ports, discharge ports, so that all the business that we have to do is going in a smooth way."

As a seasoned captain of 21 years, and 30 years at sail, the crew is in good hands. But such a career can be hard on relationships.

"When I started sailing in 1984 we still had a lot of letter writing to do" said Caris. "Sometimes it would take more than a month before it would reach home."

Today because of maritime connectivity everything is different. Now he and the crew can use apps like Viber, Whatsapp, or Facebook to be in-touch with the shore. This can make all the difference with crew welfare. "Everybody is needed. So we really cannot afford that somebody would feel unhappy in his job, because then that will impact the rest of the crew" said Caris.

The distance from shore can even get to a captain sometimes.

"A few years ago, I was on board for 14 days when I got a message from home that my wife became very sick and had to be hospitalised" said Caris. "At that moment, you don't want to try ten times to make connection. You want to have the internet connection on the spot, so that you feel that you can get the information that you need. Just not to feel desperate… 'Why am I so far away from home, and what am I doing here?' At that moment, the internet is putting you in a position where you can still, even at a long distance, feel that you have the connectivity that you need."

With SES Networks enabling and supporting Satcom Global and their Aura maritime connectivity solution, those important moments with people on shore are shared now. Aura network services include large data transfers of crucial sensor data to reduce ship downtime, TV broadcasts to keep crew up-to-date on the latest news and sports, local number dialing that passes on savings on long distance charges to crew, and bring your own device Wi-Fi connectivity that keeps crew intimately connected to what's going on at home.

With human connection at sea more accessible than ever before, that empty blue horizon no longer feels so lonely.