Kamoa-Kakula Copper Mine: Upscaling Mine Development with SES Networks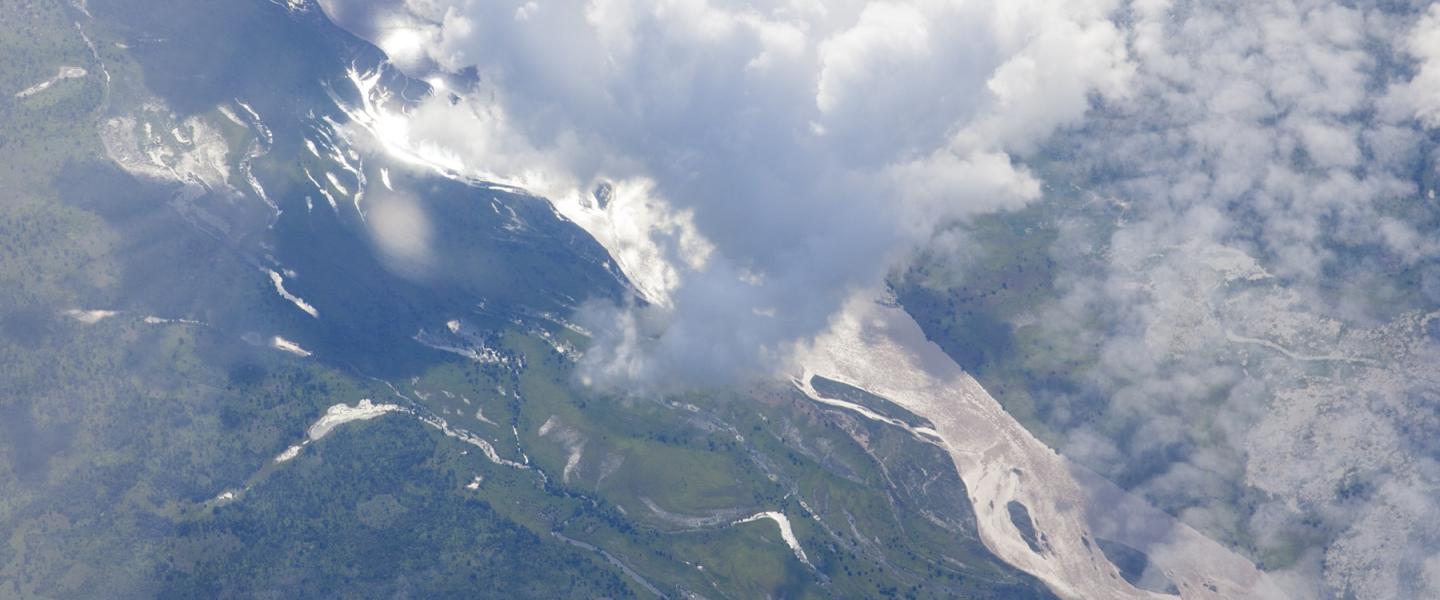 Kamoa-Kakula Copper Mine: Upscaling Mine Development with SES Networks
By Anil Udayabhanu, IT Manager, Kamoa Copper SA
Ivanhoe Mines is jointly developing some of the most advanced mining operations in the world, requiring sophisticated technology for exploration, drilling, mine construction and ongoing mining operations. All of this advanced technology requires reliable, high performance data connectivity.
The Kamoa-Kakula Copper Mine, located in the Democratic Republic of Congo (DRC) is just such an operation. As a joint venture between Ivanhoe Mines, Zijin Mining Group and the DRC Government, the project is stated as among the world's largest undeveloped, high-grade copper discoveries by international mining consultant Wood Mackenzie. In fact, it is on course to be one of the largest copper mines in the world.
This opens an array of opportunities to all the stakeholders involved in the project, including boosting economic development of the area. But it also requires tackling challenges, like the lack of reliable communications, a key enabler of productive and safe operations.
The facility's remote location and distribution across a large geographic area makes bringing connectivity for our advanced information and operations (IT/OT) a challenge. Located about 270 kilometres west of the provincial capital of Lubumbashi, the Kamoa-Kakula site had no access to commercial fibre or broadband infrastructure, mainly because extending wireless or wired networks that far was not cost-efficient for the telecommunications carriers. This created a challenge for delivering the needed telecommunications capacity to support the Kamoa – Kakula project.
Everything changed however when we teamed up with SES Networks who delivered fibre-like connectivity using their Medium Earth Orbit (MEO) satellite fleet. This managed end-to-end service is just what was needed to meet our unique geographic, operational and cost requirements. With the fibre-like capacity, we connected Kamoa-Kakula's distributed mining operations onto what is essentially a 'network-as-a-service', without bearing the expense of building it ourselves. As for any such business, time matters greatly for mining operations as it has a direct correlation with productivity. With SES Networks, it took us just over a month, logistics including, to go online.
The Kamoa-Kakula network is devised in a way that it can serve as the backbone of the mining operation, supporting both current requirements and future needs, such as industrial internet of things (IoT) data transport from thousands of sensors and devices across the mine, enable cloud applications, real-time monitoring and control of automated equipment, predictive maintenance, real-time voice and video,each with their own quality of service.
The efficiency, productivity and crew morale at the mine have dramatically increased since the service was turned on. The SES Networks connectivity enables staff at the mine to video-conference with the headquarters and other locations in China and South Africa for business purposes, as well as to connect with their families using applications like Skype and social media networks during their spare time. The network is now key in supporting smooth running of daily operations and allows the use of cloud-based applications for critical data, improving overall productivity, safety and access control. While our crew might not suggest that the mine feels quite like home, thanks to SES Networks, they don't feel so far away!
Finally, as we continue to explore and expand in the western boundary of the famed central African copper belt, the managed data services from SES Networks provide a fast and efficient connectivity solution to further scale our operations without significant infrastructure investment. We are delighted to make a real change to the way how mining operations are done and to workers' day-to-day experience, as well as to capture new business opportunities. We look forward to continue achieving what was previously unimaginable!