Five reasons why satellite connectivity is key for oil and gas industry
Five reasons why satellite connectivity is key for oil and gas industry
Explore, analyze, drill. Efficiently and safely, with satellites
Oil and gas operations often take place in the most remote locations, where no terrestrial network infrastructure is available, therefore satellite communications are essential to support the industry and open opportunities for its expansion and growth.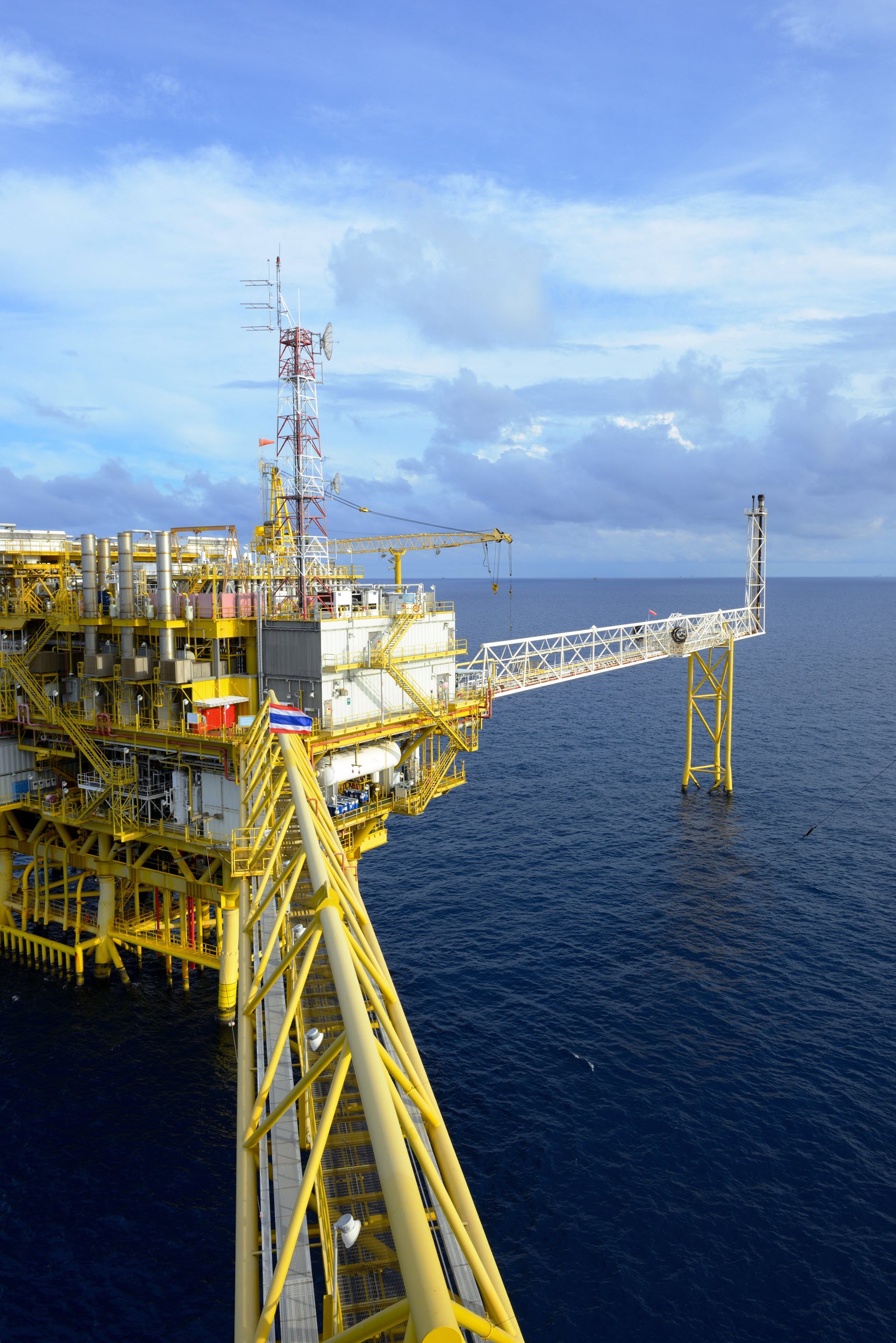 1. Exchanging critical data with onshore experts
Data is constantly being pulled from beneath the seas during drilling and seismic survey activities: information on rock formations from the drilling recorder, data on pump and valve control, flow measurements, pressure and temperature monitoring, leak detection, and corrosion monitoring. Monitoring, sensing and sending all this data back to onshore offices via satellite can be critical to detect any areas of concern.
In addition, secure intranet and internet access via satellite connectivity enables workers to communicate with the headquarters from the middle of the Gulf of Mexico or some of the most remote locations. Having the same access to business and control applications, and colleagues -- just like they were in an onshore office – can also prove to be essential in identifying and preventing any problems. 
2. Boosting operational efficiency: It's an exciting time for the energy market.
With some offshore sites located a 24-hour boat ride away and the complexity of drilling operations, the oil and gas industry is benefitting from the Internet of Things (IoT). The IoT connects many types of machines in a network, allowing companies to benefit from knowledge of all operations regardless of region and gain from the efficiencies of digitised automation.
SES satellites capacity enables oil producers to remotely and securely manage their operation – tracking everything from the direction of the drill bit piercing the ocean floor to the volume of oil flowing from offshore wells through a vast system of pipelines. Their satellite communication systems can also deliver live HD video coverage of ocean floor drilling activities, throughout its operations in Alaska's Prudhoe Bay, southward to the Gulf of Mexico, and further south to Trinidad and Tobago. 
Mobility innovations have been driving the development of new generation of applications, enabling oil and gas workers to manage the vital signs of a pipeline network or monitor drilling operations even in the middle of Alaska or the ocean, with mobile devices at their fingertips.
3. Insuring environmental safety
In the oil and gas industry, environmental safety is of paramount importance. To limit the risk of spill incidents, remote monitoring via sensors provides rig workers with data and information they need to identify any unusual situation, and activate any safety measure or emergency procedure if needed.
The IoT is also enabling the oil and gas industry to enhance its exploring and drilling performance, constantly adapting to difficult and unexpected finds, and limiting the impact of its activities on the environment.
4. Providing e-health and e-training services
Health and safety has always been of utmost importance for oil and gas companies. The reliable 99.9% availability of satellite links allows applications such as telemedicine to deliver clinical health care in emergency situations, or e-training on safety and best practices for crew onboard.
Telemedicine of sorts has been used widely in the energy industry for many years where the on-site medic would typically connect with experts by fax, telephone, or by sending digital images. However, innovations in satellite technologies throughout all levels of the supply chain now allow sufficient bandwidth to support real time video links connecting onshore experts who can help the medic to diagnose and treat a patient.
5. Attracting and retaining top talent
As workers on offshore installations or vessels spend weeks and months at sea and are on shift for 50% of their time at most, maintaining crew welfare via satellite has always been an important element to the oil and gas companies.
With the boom in smartphone and tablets, and the explosion of social media, the crew wants internet access no matter where they are. Oil workers are generally offshore for weeks at a time so they would benefit from a stable connection allowing video chats with friends and family, media streaming, or simply to surf the web like at home.
Fulfilling the escalating connectivity demands
Vessels, platforms and rigs are becoming better equipped digitally and require very reliable communications for an increasingly diverse range of applications; this ultimately requires higher throughput. On the other hand, due to recent fall in oil prices, cost cutting measures are needed across the oil and gas industry.
Being the only satellite operator to offer both geostationary (GEO) and Medium Earth Orbit (MEO) high throughput capacity, SES is well-equipped to meet the demands of the energy industry. Through a significant investment in O3b, SES is able to offer MEO high throughput capacity whose low latency and high speed features further enhance the value proposition of a global GEO satellite solution.
Through frequency reuse over multiple high power beams to increase throughput by a factor of 20, high throughput capacity – whether on a GEO or MEO satellite -- is enabling the satellite industry to offer lower cost per bits.
More data, lower cost per bit – satellite connectivity has never been so attractive. And as we enter into the era of digital oilfields and rigs, we can be sure there will be much more usage for connectivity.