In the Field: Staying connected across remote locations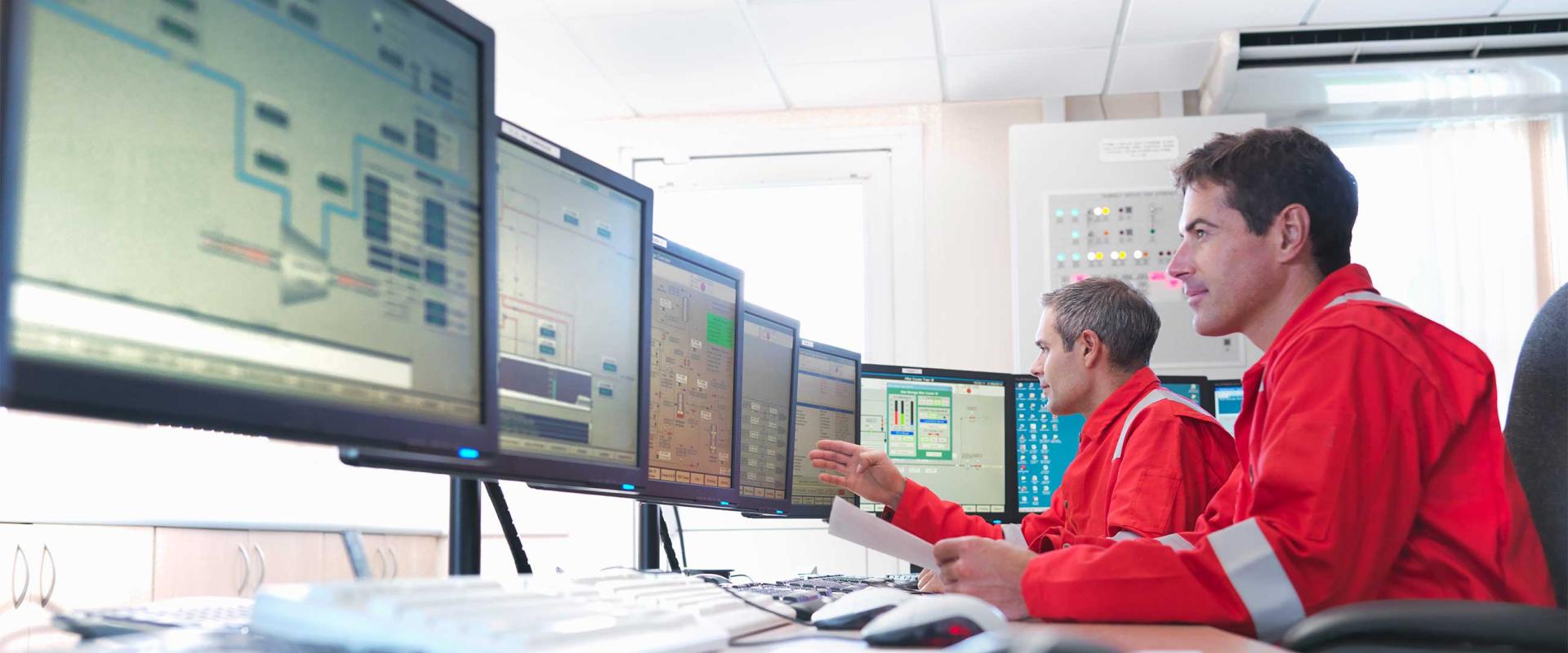 In the Field: Staying connected across remote locations
The search for low-cost hydrocarbons is pushing exploration and production companies into challenging, remote environments which are often characterised by extreme weather or political issues that can limit access and digital infrastructure. This is creating new and increasingly complex challenges for energy companies, and for their staff.
Meanwhile there's growing pressure from investors, employees, and customers to have cleaner, safer, and more efficient operations – as well as improved staff wellbeing. The most effective and cost-efficient way of achieving these objectives is through enhanced digitalisation, which requires access to reliable, high-speed connectivity.
Yet, it is difficult - and frequently cost prohibitive - to install traditional wire-based fibre connections in these remote locations. This is where high throughput, low latency satellite connectivity can complement terrestrial networks, and play a crucial role in enabling these energy companies to stay competitive in a 5G and cloud-enabled world.
Upgrading performance
The digital solutions that the leading energy organisations choose are as unique as the resources they're developing. However, some regular preferences have emerged.
Digital planning tools, such as digital twins, are enabling companies to virtually assess the effectiveness and condition of their assets, as well as project operational performance. This allows them to improve the uptime of their hardware, while reducing the time and cost taken to prospect and explore sites.
Artificial Intelligence (AI) can also be used for advanced analytics. AI is commonly used to drive process improvements through analysis of large data pools, often by combining the accumulated information from previously siloed infrastructure. This allows operators to remove any bottlenecks, while increasing asset availability, with a smaller environmental footprint, yet AI applications can be demanding on data storage and throughput.
Virtual and augmented reality technology is the next digital frontier for the industry. These kinds of applications are becoming increasingly valued methods of training and upskilling, as they enable staff to better execute high risk operations and maximise the value of their time in the field. Leading energy companies are developing whole suites of digitally enabled learning, gamification, and just-in-time reinforcement to support their employees' professional growth and measure their impact.
However, to enable any of these technologies and realise their full potential to provide value, reliable, high-speed connectivity is paramount. This is especially true in the remote locations targeted for energy exploration growth, where broadband connectivity is often not available via terrestrial infrastructure.
Next Generation Strategy
These data-intensive digital tools have proven their value for energy companies, but require reliable and high-performance connectivity, especially in the case of remote energy sites. The best solution to do is through next-generation non-geostationary (NGSO) satellites, which can provide the right combination of reach, performance, and scalability the energy industry needs. In addition, operators today should also revisit their network resiliency strategy to ensure high-performance recovery from network emergencies and disruptions.
SES was the first company to enter the NGSO market with our O3b constellation, which has been powering the energy industry's remote and offshore installations since 2014. O3b revolutionised connectivity in the energy industry, and enabled the digital transformation of remote sites. Our unique medium Earth orbit (MEO) services have, for instance, helped tackle the geographic, operational and cost challenges of an exploration company located in central Africa. Our unrivalled connectivity accelerated their operations while improving workers' day-to-day experience, as well as capturing new business opportunities.
We will once more be expanding the limits of satellite technology with our new O3b mPOWER system when it is launched later this year.

O3b mPOWER's ground-breaking high-throughput, low-latency network will deliver guaranteed high-speed connectivity (up to multiple gigabits per second of committed throughput). Each satellite can generate thousands of electronically adjusted beams, a 500% increase on the previous generation, to deliver seamless flexibility and reliability.
SES & BT partnership
Over the past couple of years, SES and BT have together helped numerous energy companies of varying sizes to make their digital transformation a reality. As partners, we've helped connect on- and offshore operations within our single management hub for real-time operational visibility and accurate insights across an entire working ecosystem.
Our reliable, ultra-flexible, fibre-like connectivity solutions have allowed petrochemical operators to implement thousands of IoT sensors and devices across energy platforms. These will enable predictive maintenance to provide real-time monitoring, and remote control, resulting in tangible commercial benefits.
As partners, BT and SES's next-generation multi-orbit satellite systems have together transformed energy projects into intelligent ecosystems for improved productivity, safer working, and better business outcomes, even in some of the most remote places on our planet.