Easter Island's First-ever Live Broadcast Successfully Delivered over SES Satellite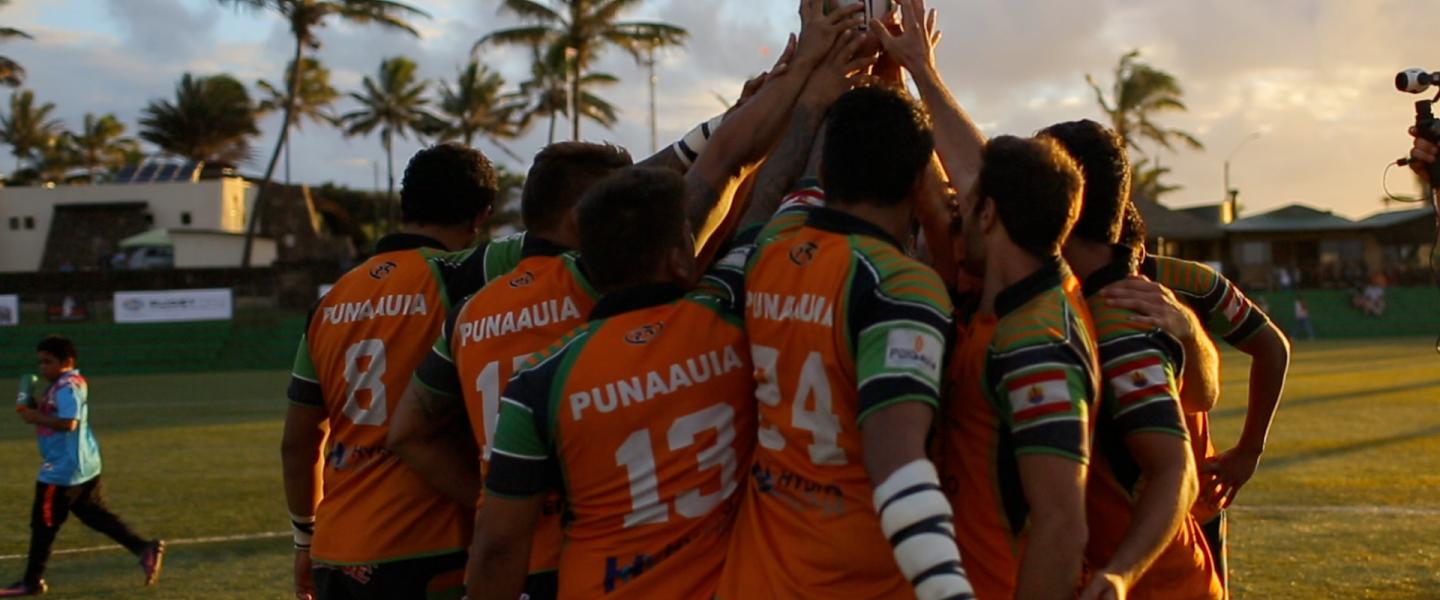 Easter Island's First-ever Live Broadcast Successfully Delivered over SES Satellite
The island's first ever live broadcast of the annual Rapa Nui Rugby Sevens Tournament was delivered over the newly-launched SES-10 satellite to rugby enthusiasts across the world.
Easter Island's first-ever live broadcast was successfully delivered in November over an SES satellite to audiences across the world.
The popular second annual Rapa Nui Rugby Sevens Tournament was captured and delivered via the SES-10 satellite through the combined efforts of QuadSAT, a research and development company and service provider, Global Teleports, a satellite broadband provider, and SES.
Due to the popularity of the Rapa Nui Rugby Sevens, organisers felt there was a need to provide live broadcast of the match to rugby fans around the world. Yet, the lack of pre-existing infrastructure on the small Chilean island in the Pacific Ocean meant that SES, together with its partners, had to spend more than three months to search for a well-suited solution and equipment at the right cost price to ensure they could deliver the live broadcast of the three-day event.
The match was eventually captured and delivered by QuadSAT, using Global Teleports' VipNet Event service over SES satellite. QuadSAT then streamed the match using an RTMP IP livestream protocol on the Icelandic streaming platform, OZ.com.
Joakim Espeland, CEO at QuadSAT said, "We wanted to do something no one has ever done before and this broadcast ticked the box. We knew it would be challenging so we spent time finding the right partners to help us succeed. The broadcast attracted a great deal of interest and we hope it will be the first of many."
"The constraints of not having the right ground equpiment on the island meant that we had to be creative and resourceful in coming up with multiple alternative solutions. We pursued every possible angle and tangent and drew on the expertise of our colleagues in the various departments such as engineering, antenna registration and regulatory," said Richard Lamb, General Manager of Occasional Use at SES. "This dream-come-true is yet another prime example of how SES is more than just a satellite operator and how we are willing to go the extra mile to explore innovative solutions and help our customers achieve their goals of delivering their content to the world."
"Having worked with SES on numerous projects around the globe, I was impressed yet again by its dedication to finding the right solution in a very unique set of circumstances. This was monumental – the first ever live broadcast from the island. The combined dedication of SES and Global Teleports, coupled with the innovation of QuadSAT made this a first-rate service in the most challenging of environments," said Roger Boddy, CEO at Global Teleports.