Connectivity 24/7 from the sea to the sky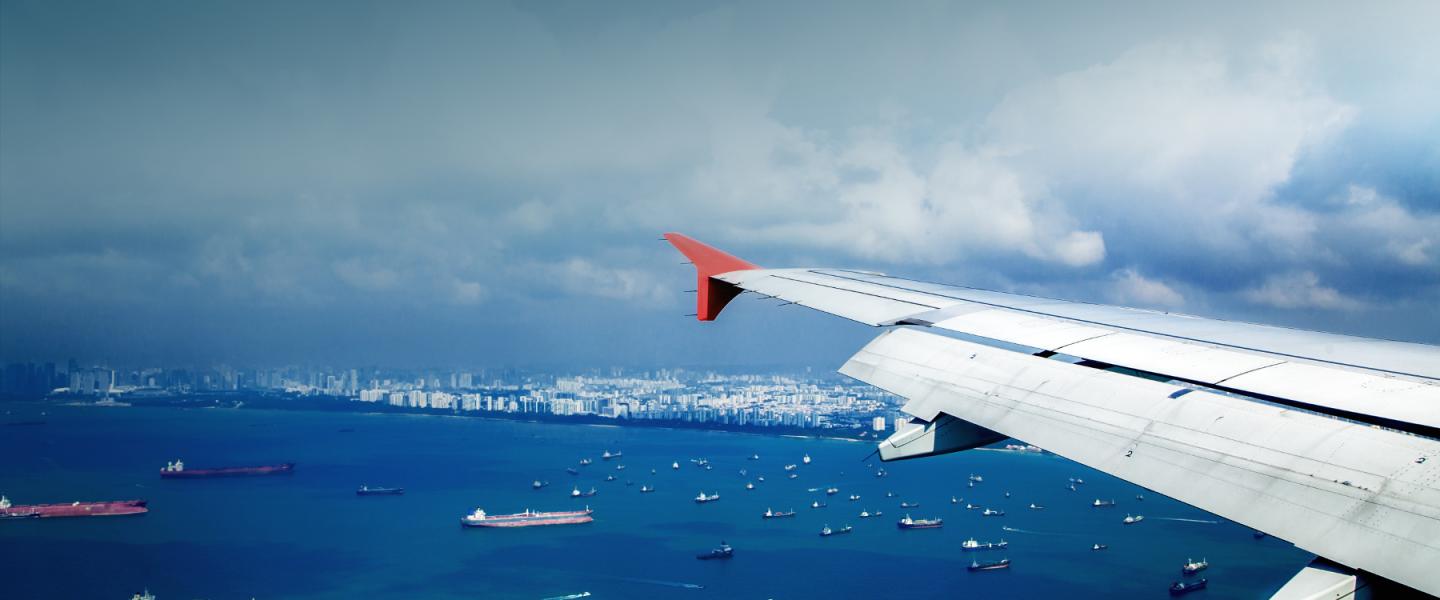 Connectivity 24/7 from the sea to the sky
Connectivity has been changing the world and our notions of distance and time. We can shop online instead of driving to a store, we can email a person instead of posting a letter, we pick our own Uber taxi by using our mobile app instead of calling for a taxi, we can have a videoconference instead of flying to meet face to face. And the list goes on.
Likewise, passengers can now post hundreds of holiday photos and videos while out sailing in the Caribbean, and businessmen can send out a flurry of emails while flying across the Atlantic Ocean. Yet connectivity doesn't only benefit passengers. It also allows crew to stay in touch with their loved ones, keep access to information and enjoy online entertainment - a key advantage to maintain crew welfare. In addition, carriers are more and more keen on leveraging connectivity to drive cost savings, safety and operational efficiencies – for example using connected pipes to deliver data communications between flight, cabin and crews on the ground or deliver real-time analytics that can optimize flight operations.
This "always-on" connectivity in the aeronautical and maritime industries has been powered by new satellite technology, and is revolutionizing the way we travel across countries and continents.
And now that people are about to get connectivity anywhere, anytime, they will soon desire more speed, more reliability, more applications. Connectivity on the move is set to grow worldwide, more particularly in Latin America. The number of connected ships in Latin America, for example, is expected to double from over 55,000 in 2016 to nearly 110,000 by 2025, and the connected aircraft is projected to balloon from 44 in 2015 to 1529 in the next 10 years.
The High Throughput Satellite (HTS) technology is a game-changer that is enabling the aeronautical and maritime sectors to meet these growing needs and take the connected experience to the next level. This technology enables to deliver massive throughput to more people, hence bringing down the cost per bit for the providers, and ultimately to the end-user. The massive bandwidth means faster connectivity, which means new possibilities, new applications, such as streaming videos in HD or even UHD or gaming online while traveling. Essentially, it means an "at-home" type of experience while in the air or at sea.
SES-15, which became operational on 1 January, is one such satellite to have the new HTS capacities tailored to match the growing needs of inflight connectivity in North America, Mexico and Central America and provide coverage in the Caribbean to connect cruise ships. On the other hand, SES-15 also has traditional widebeam coverage. The satellite is ideal in offering airlines the possibility of offering the best possible broadband and broadcast experience. The HTS capacity is being used for providing internet access while wide beam coverage is used to deliver live TV content to passengers.
As airlines and maritime passengers increasingly demand to access fast and reliable internet access and good picture quality TV content, very few will realize that satellite is powering this always-on experience and enabling opportunities for all those within these industries.