Connecting Peru on Land and at Sea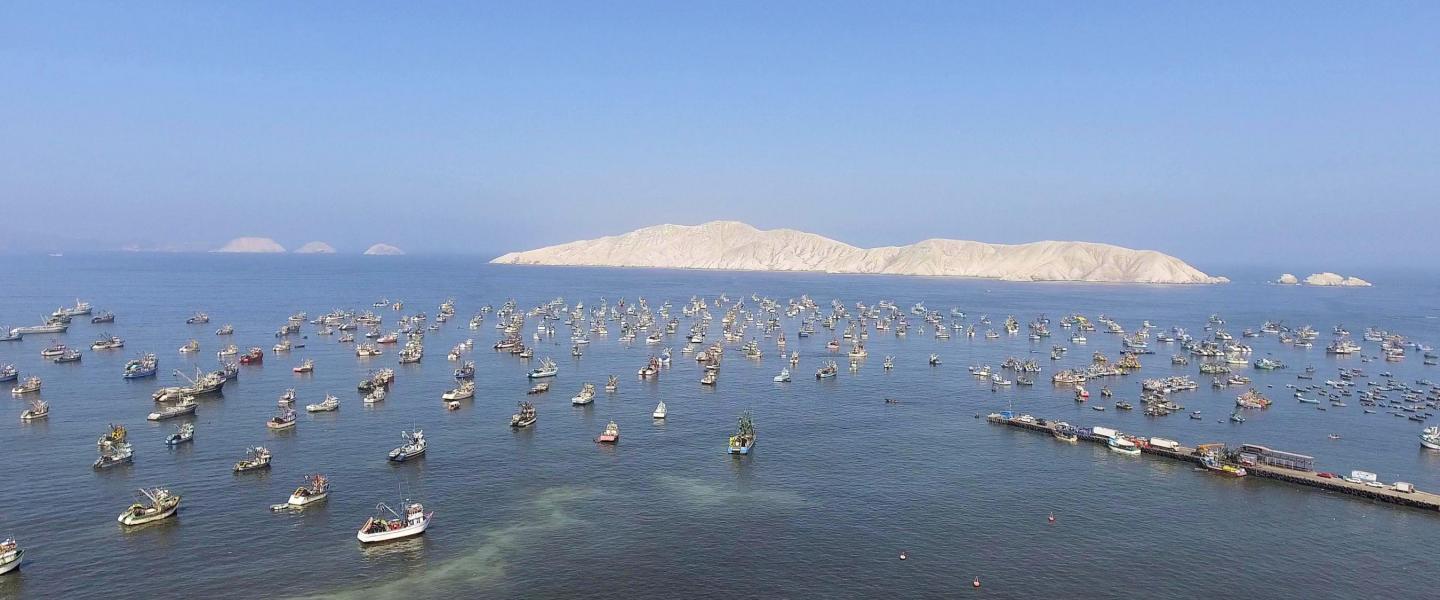 Connecting Peru on Land and at Sea
At Axesat, we're focused on creating opportunities for our partners and customers in Peru and across Latin America. We do this by empowering them to connect people in new ways and across new geographical locations – that were simply not possible to reach in the past.
As CEO, I'm focused on making sure we're always at the forefront of this connectivity innovation, delivering solutions that help customers grow, expand into new markets and gain competitive advantage. Most of all, I want these solutions to improve the quality of life and work for people throughout Peru, regardless of their location. And that's what we're achieving today through our partnership with SES Networks.
By joining the SES Networks Partner Programme, we are sharing knowledge that can be transformed in robust, reliable, and cost-efficient solutions for our customers. Our teams have closely collaborated in a way that enables us with technical and commercial support, accompanying us in the process of developing new opportunities.
In Peru, there are many remote and hard-to-reach communities that can make it difficult for service providers to deliver broadband services – particularly in a way that is cost effective and that can offer the reliable high performance that the digital era demands. This is also true for organisations in the maritime field, where robust, offshore connectivity has traditionally been a challenge.
Our work with SES Networks and its unique combination of geostationary (GEO) and O3b medium earth orbit (MEO) satellite-enabled solutions is changing this. Applications that require high-throughput capacity will find their needs being met by the O3b fibre-like managed services, while less data-centric applications could be served via the GEO fleet. This multi-band multi-orbit offering has enhanced our customer experiences in areas that were previously impossible to reach.
Nowhere is this transformation more evident than with Entel del Peru, an Axesat customer that committed to delivering mobile coverage to communities throughout Peru. With the O3b MEO constellation, Entel del Peru was able to bring 4G mobile connectivity reaching 1Gbps to Iquitos , an isolated city only accessible by air – and a market previously untapped by other operators. One year later, Entel del Peru is offering unlimited 4G data plans that have doubled its subscriber base, elevated the user experience, and given those who work and live in Iquitos access to the same communications and opportunities compared to the biggest cities in Peru.
Our commercial fishing customer Hayduk is yet another example of the power of next-generation satellite connectivity. Powered by SES Networks' GEO solutions, Hayduk is now the first fishery in Peru with a fully connected fleet of vessels. This means crews can reliably communicate with each other across vessels – and with the central data centre. Connected IoT devices are also deployed across the ships, allowing Hayduk to gather and analyse critical information, such as the quality of refrigerated raw materials, in real time. These connected fleets are revolutionising the commercial fishing industry, enabling companies like Hayduk to improve crew wellbeing and safety, increase agility amid changing environmental conditions, reduce costs and make faster, better decisions – fuelling opportunities and applications previously only possible on land.
While these are just a few examples, they represent the transformational power and opportunity of Axesat's partnership with SES Networks – helping us to bring unmatched, fibre-quality connectivity to new markets and regions not reachable with traditional terrestrial approaches. Its GEO and O3b MEO solutions give us the flexibility to cost-effectively address a wide range of customer use cases and to easily scale capacity as end user demands grow.
The article was first published in Spanish on Axesat's blog.