Connected Africa Driving Global Change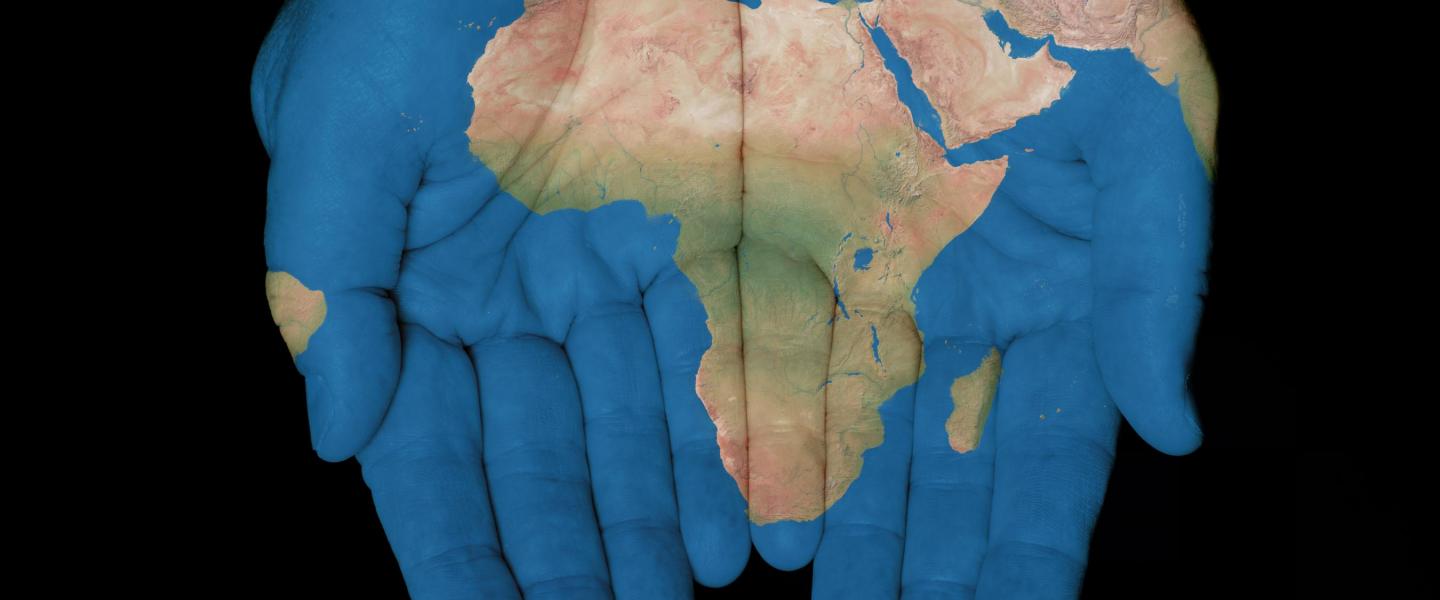 Connected Africa Driving Global Change
By Carole (CK) Kamaitha, Vice President Sales Africa, SES Networks
Change. Whether you fear it or embrace it, change is inevitable. I live in a part of the world that is undergoing dramatic change, and it's doing so faster than anywhere else on the planet. That place is Africa.
The continent of Africa comprises 54 countries, with a population that is approximately 17% of the total world population. And it's a population expected to double over the next 40 years! That means, compared to other parts of the world, Africa is a young continent – and for its young demographic, change isn't scary at all. In fact, our appetite for change tends to be ravenous, and that opens the door for new opportunities and huge potential for fast growth.
The proliferation of technology and connectivity is helping communities across Africa capitalize on these opportunities. For years, only "fibre-friendly" coastal countries enjoyed connectivity, while the 16 countries landlocked in the heart of Africa were left in the dark, given fibre was not a possibility. The demand was there, but unfortunately, there wasn't a viable option for delivering the reliable, high-speed connectivity these citizens in the center of the continent deserved. Even coastal countries struggled because their fibre-based connectivity wasn't reliable. This was a real issue for African nations that aspired to take a more prominent position on the global stage and drive monumental change in the region. They sought to enjoy new capabilities that were commonplace in the rest of the world, like mobile banking. They wanted to enhance critical infrastructure, like power grids. And they wanted to boost their countries' literacy rates so that citizens would have every opportunity to thrive and succeed.
Through high-powered satellite, they're now able to meet and even exceed their potential. Today's innovative and seamless satellite solutions are removing the barriers to connectivity that plagued the continent of the past – and just in time as younger populations are coming of age and placing increasing pressure on governments, telecommunications companies and service providers to deliver connectivity anytime, anywhere and of the highest caliber. That pressure is significant. 50% of the African population is under the age of 15, and they are consuming bandwidth at record rates. Infrastructure and service providers must realize the opportunity ahead and what delivering seamless connectivity to all nations on the continent can mean for African communities, for their bottom lines and for the entire world.
For example, I think of our customer RCS Communication in South Sudan, an internet and solutions provider in the youngest country in the world. Their mission as an organization is to enable its customers to realize their potential and create opportunity where it hadn't previously existed. In the case of South Sudan, RCS was the first to introduce a "fibre like" connectivity experience via satellite, and the impact of that connectivity has been transformative. Following a shift in government and the lifting of economic sanctions, connectivity-dependent industries like business services, tourism, and even mining and agriculture are on the rise in the region. A recent article went as far as to say, "After 30 years of global isolation, Sudan has the potential to be Africa's next economic success story — representing a new zone of untapped opportunity for adventurous investors and businesses."
Perhaps the transformation that excites me most is the increasing emergence of African women in the workplace. While it may not be changing as quickly as any of us would like, it is changing. Case in point, I participate annually in a Women in Business forum where one of the key initiatives is getting more women appointed to corporate boards. Women are a force to be reckoned with across the continent, and the more they feel empowered to help themselves and each other, the greater the potential for all of us (both women and men alike). In fact, the World Bank recently published an article stating that Africa is the only region in the world where more women become entrepreneurs than men. Can you imagine if we give all women in the region seamless internet access and the power to connect and collaborate? The possibilities are endless!
Of course, there are obstacles. A volatile political climate creates tremendous risk when it comes to implementing change. But these obstacles, while daunting, are not insurmountable. A strong relationship with government can be one of your greatest assets in the quest for change. At SES Networks, we've enjoyed very successful collaborations with governments across the continent, especially more progressive governments with a vision for creating opportunity and improving quality of life for their citizens. These governments understand that connectivity can be a saving grace in rescue and humanitarian efforts, defense programs, diplomatic efforts and infrastructure development, to name a few. Unfortunately, there are still some governments that have not yet seen the light. But we're making progress.
It's a wonderful time to live on this great continent. I was born in Kenya and now live in Nairobi, and the Africa I know today and the one into which I was born are two very different places. Tomorrow is poised to bring even greater transformation. So, when I think of change, I get excited. Change means opportunity… opportunity for growth, opportunity for prosperity and opportunity for brighter days ahead. And how can one not get excited about that?