Cloud Connectivity Beyond Barriers: How Satellites can Boost Cloud Computing in Brazil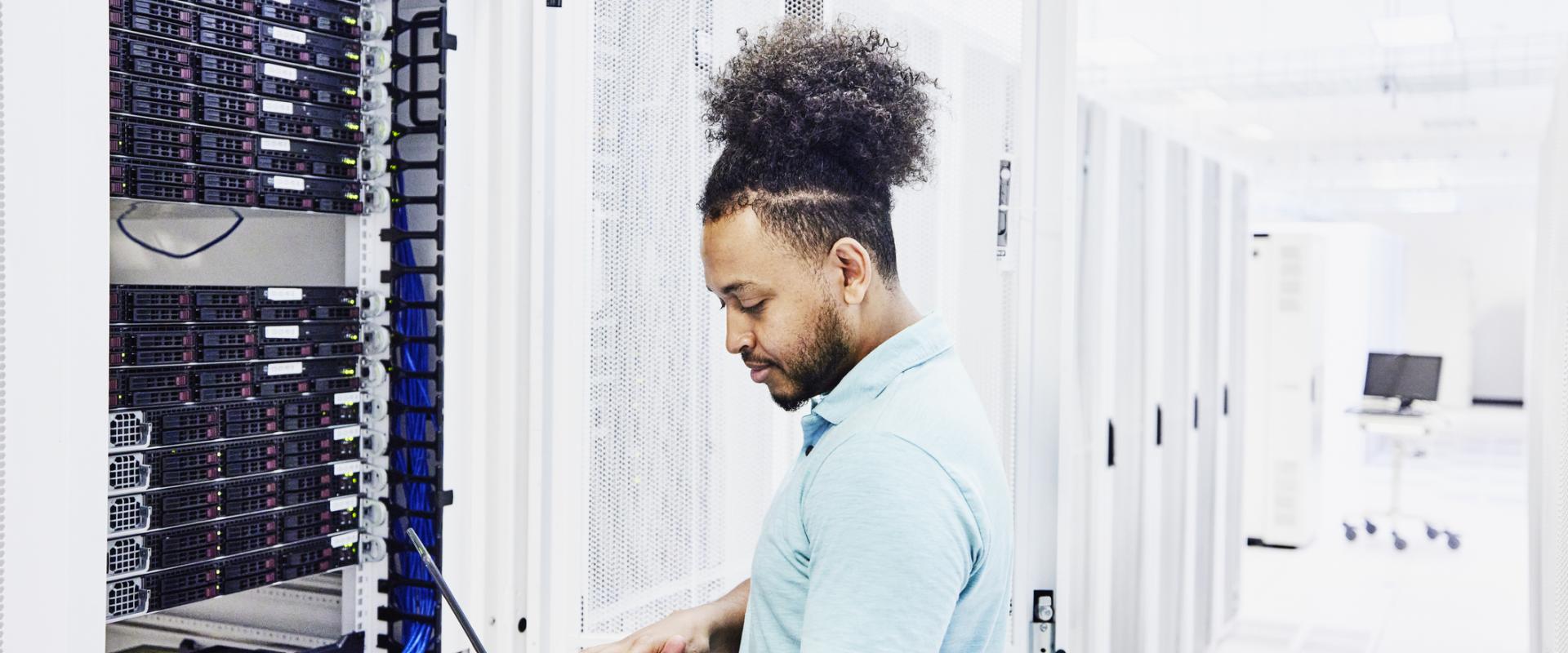 Cloud Connectivity Beyond Barriers: How Satellites can Boost Cloud Computing in Brazil
The cloud computing market in Brazil has been reported as hot and promising for a long time, driven by the growing digital transformation in the public and private sectors. For example, 39% of respondents to the IDC Latin America IT Investment Trends 2021 study say they will invest in cloud computing. Additionally, Brazilian CEOs and entrepreneurs are amongst the ones who pay more attention to technological innovation in the industry, giving more importance to the topic than American, Japanese or French CEOs, according to consulting firm McKinsey.
Moreover, if even before the pandemic, software and cloud services already grew significantly in Brazil, according to data from TIC Empresas 2020, the future looks even more promising: the Brazilian Association of Software Companies (BRASSCOM) estimates that by 2022, driven by the arrival of 5G, the cloud computing market will move USD 2.7 billion in the country, which holds already the 9th position as the largest IT market in the world. This growth has the potential to be very beneficial for everyone, and an ally for the development of the Brazilian market, serving from large companies to the end-user population.
It is worth noting that cloud computing, from a commercial point of view, is attractive for its competitive price, agility, ease of use and scalability in deployment. For those who consume or offer infrastructure-as-a-service (IaaS), software-as-a-service (SaaS), and platform-as-a-service (PaaS) solutions, for example, these features are essential. Nevertheless, this technology increases its importance if we consider the people and companies established in more remote regions, which do not even have minimum access to services "outside of the cloud".
The growing value of the cloud computing market is justified: access to connectivity and cloud-based services allows the improvement of public services to citizens, business expansion and better services regarding key-areas such as education and health. However, it is necessary to consider that creating and delivering cloud-based content and connectivity services requires an ecosystem of partners, each of them playing a role to improve the delivery of solutions and customer experience.
For those who live in large urban areas, the digitization of companies, online services and accessibility to files remotely with fast connection are already a reality. The existing infrastructure in cities confirms this trend of transformation both in daily and work lives, with extensive applications of cloud computing. However, data and figures released in the survey carried out in 2020 by Embrapa, Sebrae and Inpe on Digital Agriculture in Brazil show that less than 20% of properties use GPS location systems and less than 8% use digital maps or geographically located information. In other words, there is still a long way to go before digital transformation really becomes popular and significantly affects society.
Fortunately, satellite-enabled services, which have long been offering high-throughput and reliable connectivity, is one of the drivers of this more digital, cloud-based reality. Through it, TV and radio broadcasts have successfully reached the most remote areas of the planet, in addition to ensuring connectivity to industries with underconnected or mobile assets, Such as aviation, energy and maritime, and, in the current scenario, satellite operators in Brazil project new opportunities for the sector for the coming months.
The same satellite networks delivering fiber-quality broadband today are being leveraged to extend the cloud, allowing users to connect and to have great performance for the applications they need to capitalize on the productivity, scalability and operational agility that cloud computing enables, regardless of geographical barriers.
Microsoft is a great example among companies that have made use of this innovation. The company uses geostationary and medium earth orbit satellites, as well as gateways around the globe, and terrestrial IP backbone to connect end users to Azure data centers. In addition, through managed video streaming services, Microsoft paves the way for broadcasters and media companies to offer an innovative viewing experience on any screen, from anywhere.
Still, according to a report released by the Business Software Alliance, Brazil has a much lower score than the world's technological leaders in terms of cloud computing – which means there is a lot of space for investment in this technology and in other connectivity solutions in the country, and the power of satellites brings people together quickly and dynamically, in addition to ensuring that the internet reaches regions that the cable infrastructure does not reach.
The potential of cloud computing platforms to contribute to the new digital economy is unquestionable; however, satellite-based networks can ensure the full use of this potential, working to expand the reach and improving workflows for companies already investing in this technology. Satellite-based networks offer the scale and performance needed to promote true digital inclusion all over the country, reducing the latency of traffic exchanges and connecting us to the future.
This article was originally published by IT Forum in Portuguese: https://itforum.com.br/noticias/como-os-satelites-podem-impulsionar-o-uso-da-nuvem-no-brasil/