Behind the scenes of Europe's first free-to-air Ultra HD channel, pearl.tv
Behind the scenes of Europe's first free-to-air Ultra HD channel, pearl.tv
The German shopping channel will broadcast in Ultra HD come September. We caught up with Dr. Michael Sichler, the man who has his vision set on Ultra HD.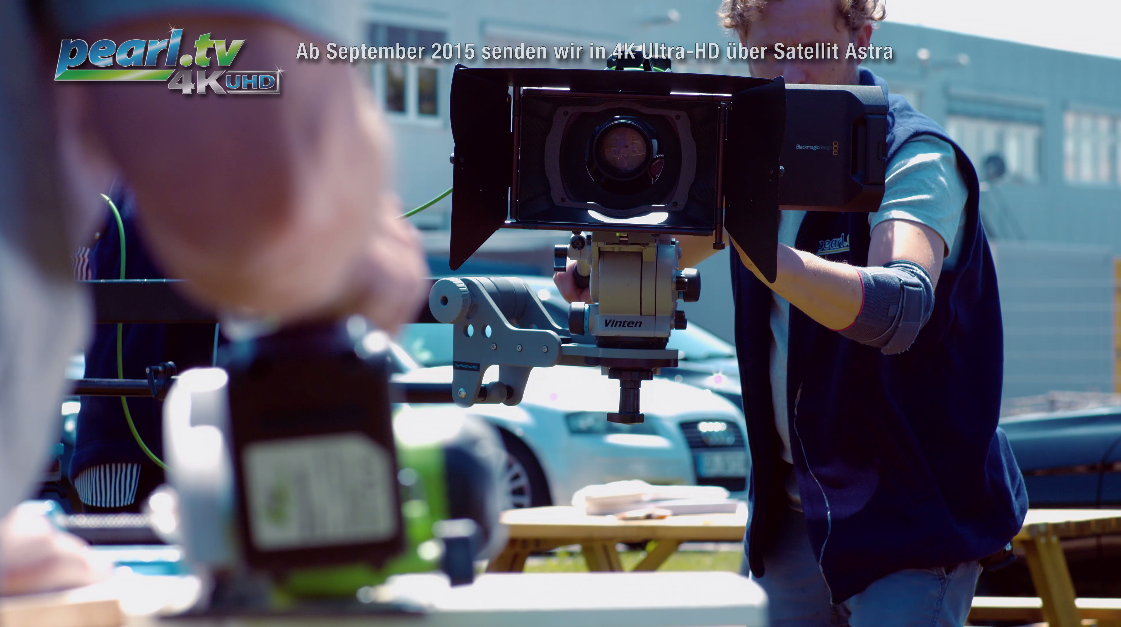 Being the first in Europe to launch a free-to-air Ultra HD channel is no small feat. It takes months of thinking-out-of-the box content production, endless testing and tedious preparations. Nonetheless, pearl.tv is almost there. In slightly over a month, the German shopping channel will broadcast its UHD channel via ASTRA prime European orbital position at 19.2 degrees East.
At a press conference held in Munich, Dr Michael Sichler, Managing Director of Enstyle GmbH, the parent company of pearl.tv, said the reason in launching a shopping channel in Ultra HD is simple.
"Because we can," said Dr Sichler, explaining it was fairly easy for the company to upgrade their studio and broadcasting equipment to Ultra HD as they are a comparatively small broadcaster.
The other reason was that pearl.tv is at the forefront of technological development, and has always been. "When we began to broadcast in HD back in the days, we also started with 100 percent pure native HD content. The same will be true for Ultra HD."
Be it a driller, a tablet, a perfume, a barbecue, or a bike, the shopping channel will offer the featured products on every type of TV screen: SD, HD, and now Ultra HD.
The pearl.tv UHD channel aims to revolutionise TV shopping and bring it to new heights. Equipped with 35mm cameras, they have been producing new content for a couple of months now, thinking out of the studio box and aiming for a movie-like style. "To fully leverage the advantages of Ultra HD, we needed to go further than simply shooting presenters in the studio with the products. We decided to stage our products in use indoor and outdoor to enhance the viewing experience and to better highlight the features of the products."
The broadcasting of pearl.tv will become a reality thanks to SES Platform Services which is taking care of the encoding of pearl.tv UHD live signal, as well as its uplink to the SES satellites. In addition to preparing the TV signal, SES Platform Services is also enabling the channel's delivery via the internet, managing the Content Delivery Network (CDN) supplying the stream.
Since 2013, SES Platform Services has been overseeing the Ultra HD tests and show cases for Sky Deutschland, achieving first-ever live broadcasts in UHD: a football game based on the new HEVC compression standard in April 2014, and a Linkin Park Concert in November 2014. Now pearl.tv, Europe's first free-to-air Ultra HD channel, comes as a significant and outstanding add up on the list.