Accelerating a Pan-Africa Broadband Revolution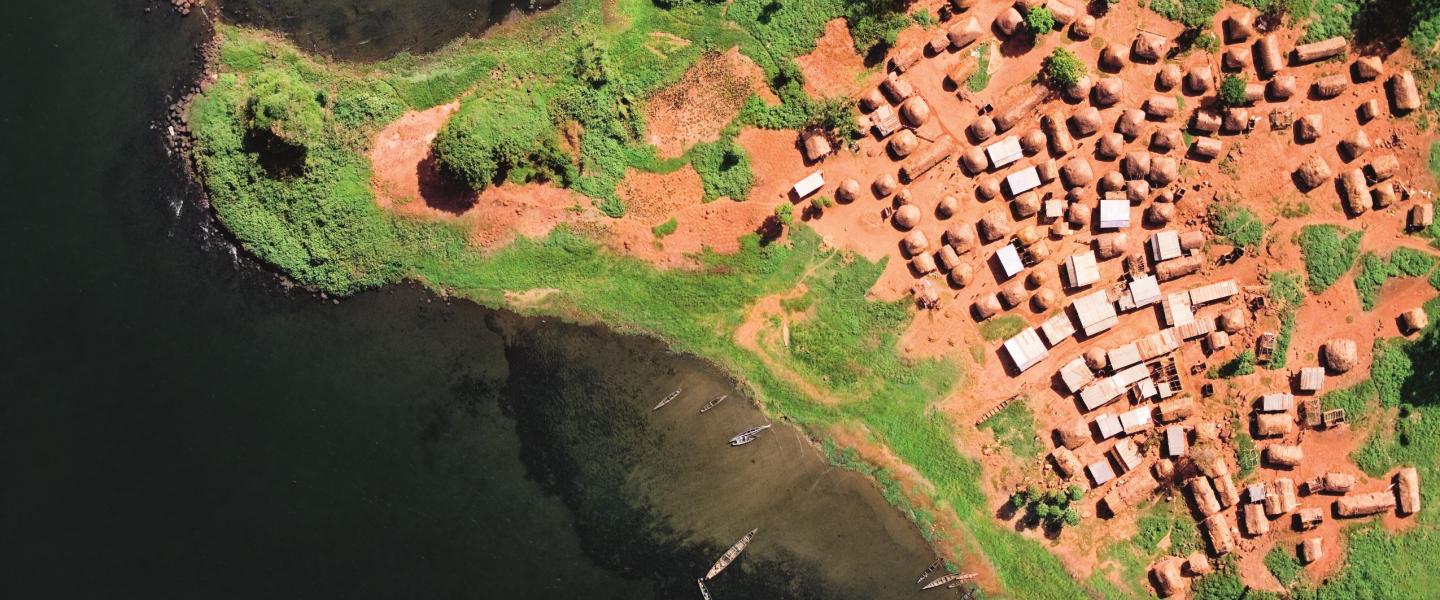 Accelerating a Pan-Africa Broadband Revolution
Connectivity is a much-discussed topic in Africa. With nearly 1.3 billion people spread across 54 countries on a landmass as large as the continental United States, China, Mexico, India, Western Europe and Japan combined, delivering consistent, high-performance connectivity is no simple feat. Until now, the uphill battles of geography and political boundaries, as well as the lower price customers are currently willing to pay for service, has put the brakes on the African connectivity revolution. But with new innovative satellite technology, pan-Africa broadband has the green light again.
The need for satellite in African telecommunications
Deployment of fibre networks in recent years has helped to alleviate some connectivity challenges. In the last 10 years, the number of submarine cables serving the continent has tripled, and the number of landing stations has more than doubled. While coastal areas are now more connected than ever before, certain landlocked countries and regions of Africa are still challenged by connectivity woes. This is because the exorbitant cost of laying fibre into inland areas due to geographic barriers and political boundaries disincentivises investment. Without an alternative, only key coastal cities are likely to be served by the present model.
Even for those with fibre connections, periodic cuts cause widespread problems. In June 2017, Congo-Brazzaville faced a national outage when a submarine cable was damaged. Zimbabwe lost 96% of its internet access when a tractor cut through fibre-optic cables in South Africa in December 2017. A Safricom cable cut in July 2018 downed communications across Mozambique for hours. The frequency and scope of these major cuts (not to mention the many smaller local cuts that occur) highlight the role that satellite must play in concert with terrestrial networks.
In fact, over the last 18 months, it was the SES O3b medium earth orbit (MEO) constellation that was used on several occasions to restore connectivity to countries hit by fibre-outages, including Madagascar, Congo Brazzaville and Somalia, to name a few. We managed to supply O3b managed services to our customers in a matter of days to ensure that their businesses were up and running in the shortest possible time.
But satellite-based services are more than just back-up options. In many cases, satellite directly provides high-speed connectivity and cost-effective services to customers by effortlessly bypassing these vexing challenges. Already, voice, wireless backhaul, fixed line and wireless infrastructure, broadband and media served via satellite are seeing huge demand in Africa.
Incredible connectivity even in the most remote of regions
With latency akin to fibre and high-throughput capabilities, our innovative and successful O3b medium earth orbit (MEO) constellation is particularly well-positioned to provide high-speed managed data services. Orbiting 8,000 km from the earth's surface, these satellites are more reliable and easier to roll out as compared to fibre, which is susceptible to outages. The lower altitude greatly reduces latency, decreases response times, improves voice and video quality, and enables a full array of cloud-based services that require near real-time performance.
As the first and only satellite-based service provider to attain MEF Carrier Ethernet (CE) 2.0 certification, we are the only player in the market who can guarantee that our satellite-based Ethernet Private Line, E-LAN, E-Access and E-Transit services all perform equal to that of terrestrial fibre services.
Being able to deploy such high-quality services in remote regions has huge economic implications. For example, the remote Kamoa-Kakula Copper Mine in DR Congo – 270 km from a major city and without fibre or wireless – is among the world's largest high-grade copper discoveries. The advanced IoT (Internet of Things) and communications needs of this extremely remote mega-project are being met by SES' O3b MEO fleet, which provides provide the mine with a high-performance network-as-a-service.
From mining to education, government services, banking and more, SES Networks' ability to provide customers with fibre-equivalent connectivity and an unrivalled, ubiquitous quality of digital experience is offering African consumers the chance to rapidly catch up with today's myriad cloud-based technology applications, enjoy richer media, stream HD programmes online, and much more – even in the most remote areas on the continent.
Need for convergence expertise
No one should hold their breath. Conventional networks (typically composed of one technology) will fail to deliver in the African context. There are strengths and limitations to both terrestrial and satellite networks. Africa will greatly benefit from moving from conventional networks to converged, intelligent networks that leverage terrestrial fibre, wireless and satellite.
This needed change hinges on convergence capabilities. Customers can depend on SES Networks' expertise in standardisation, harmonisation, and managed networks to make sure that different technologies work together seamlessly and that telecoms infrastructure in Africa develops in the right direction. At SES Networks, we are changing the way the satellite industry participates and are collaborating with other parts of the broader networking community to make it as frictionless as possible to integrate satellite-enabled solutions into standards-based networks across Africa.
In addition to the MEF CE 2.0 certification, we are a founding member of the Linux Foundation Networking Fund (LFN), driving and collaborating on key initiatives of LFN's six founding projects, including ONAP (Open Network Automation Platform) for network automation.
Enormous opportunities from satellite point to a bright future
Adding MEO- and GEO-based satellite services into the communications mix is the clear solution for high-performance broadband that is truly pan-Africa. We are driving greater cross-industry collaboration to spur the convergence of fibre, wireless and satellite. Together, these technologies beautifully fill the network communications gaps in Africa: their intelligent, seamless convergence can make ubiquitous connectivity, 5G and IoT not just playthings of the urban elite but enablers of industry productivity, economic growth, and social opportunity.
The article was first published on Simon Gatty Saunt's LinkedIn Page.