Any Device, Any Content: Elevating Consumer Experience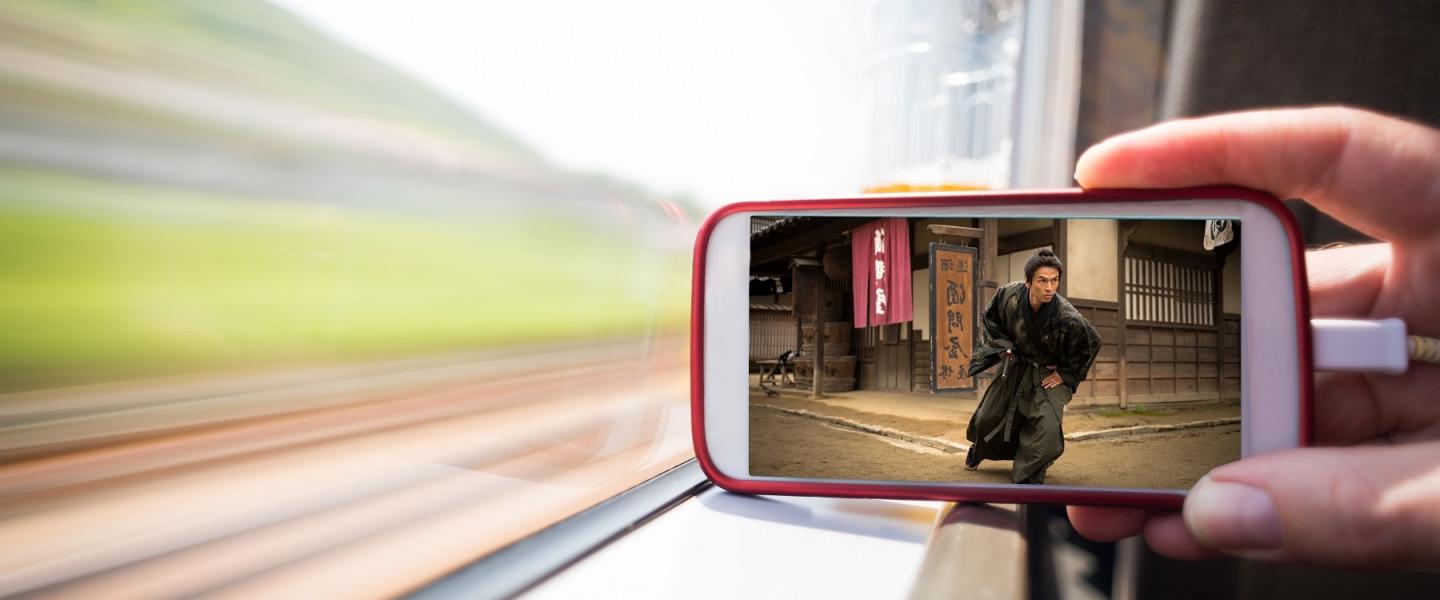 Any Device, Any Content: Elevating Consumer Experience
The way audiences consume audio-visual content has changed significantly over the past decade. Changes brought about by the internet have disrupted the linearity of broadcast television, and viewers expect to access in an instant any show they want at any time and on any device.
Millennials expect their screens to display dashboards where they can pick and choose the show they would like to watch, rather than continuous programming on traditional TV sets. They also expect to see personalised recommendations based on their viewing habits and shows based on trends in their region or demographic. Further, they expect buffer-less transition from content to advertising, with the seamless experience they are used to with broadcast TV [1].
Modern Workflows
To enable this technologically, innovative hybrid video solutions are necessary, that are able to bring together creative content from anywhere in the world. Also necessary are world-class infrastructure and content delivery platforms that are able to serve the right content to the right audience on a device of their choice, using video platform solutions such as MX1 360 and VoD Everywhere.
FOX Latin America—the Portuguese- and Spanish-language version of the American channel FOX—wanted to deliver customised content offering to online audiences in Spanish-speaking countries in order to expand audiences and monetisation opportunities.
FOX Latin America needed to adapt FOX content from satellite, to tailor a content offering to specific regions and for online consumption. With a workflow that involved content acquisition from over 10 channels, Digital Rights Management (DRM) tools, content replacement, processing, and packaging, and finally online delivery via a Content Delivery Network (CDN), it was able to deliver content to Spanish-speaking countries seamlessly [2].
Content Consumption Analytics
Sophisticated analytics tools now allow for finely-tuned and granular gathering of insights on precisely what sort of content audiences are consuming, and in which geographies.
With content being consumed across thousands of channels, multi-screens, online and video-on-demand (VOD) platforms, catch-up TV and pay-per-view, analytics tools can provide data on exactly how the delivery channels are performing across a consumer base. A quantitative analysis of viewer data can ultimately benefit a TV or video service platform by providing actionable insights on which business decisions can be based. This in turn directly enhances the user experience by personalising content and tailoring it to fit the needs of the audience [3].
Analytics tools can also help TV and video service platforms manage content rights and personalised subscription options across geographies, giving the viewers more of what they enjoy.
Building Communities
Communities get built organically around quality content, as certain series or programs evoke strong reactions and generate passionate fan bases. The user experience thus often extends far beyond the screen. Audience engagement can involve social media previews, snippets, comments, shares, chats, polls, red button reactions and quizzes enabled by a unified platform [4]. Such tools provide viewers with a stage to express ideas and opinions around specific content. The end result is extended reach and buzz through the power of the word of mouth, leading to wider content consumption and more potential subscribers.
Social media tools also provide an excellent secondary data source to understand audience likes and dislikes as well as demographics. The aim is to turn anonymous viewers into an engaged community of fans, giving them a more complete and deeply engaging experience.

For more information on how to deliver world-class user experience to your audience, contact us now.
[1] MX1: Online Video Platform Overview | March 2019
[2] MX1: Online Video Platform Overview | March 2019
[3] MX1: Analytics & Recommendations
[4] MX1: Viewer Engagement