Affluent Asian Market: Combining Traditional and Digital Media Instead of Replacing It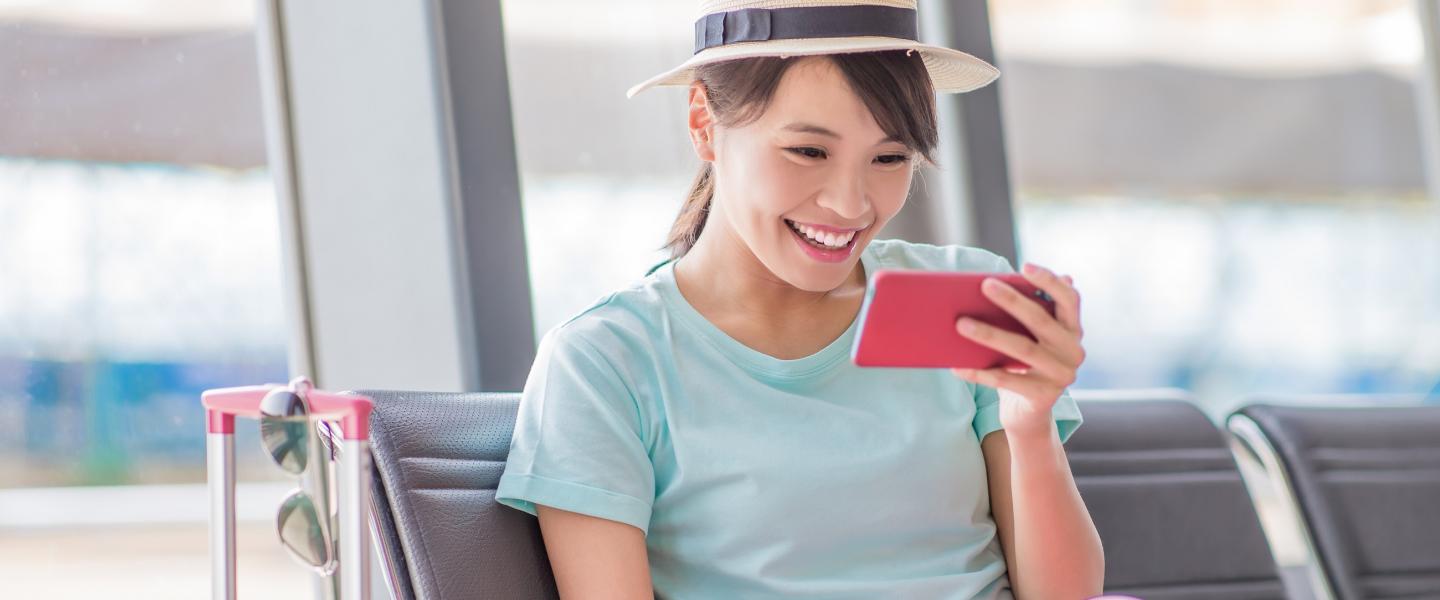 Affluent Asian Market: Combining Traditional and Digital Media Instead of Replacing It
Across the globe, digital is quickly making its mark on the entertainment and media (E&M) landscape, quickly becoming the preferred choice of media. In fact, by 2020, seven out of 10 consumers globally will prefer on-demand and catch-up services to traditional scheduled linear TV viewing, and video-on-demand (VOD) will make up half of all viewing [1]. However, while this trend indicates growing preference for digital media, the reality is that there are still markets and customer segments in the Asia-Pacific region that rely primarily on traditional linear programming to view content. These same consumers view digital media, but in a supplementary role to enhance their overall viewing experience.
Traditional TV Service Is Still Relevant to the Affluent Market
The affluent market in the Asia-Pacific region is a highly educated, high-income group with 77% of them holding a university degree or higher and earning an average personal income of EUR 33,123. The group is also relatively young with an average age of 41 [2]. And they see value in embracing both traditional and digital media. In fact, the affluent market has adopted a "hybrid" approach to media consumption where digital is used to supplement the reach of traditional TV [2]. A recent report by IPSOS, Affluent Asia Launch 2018, highlights this "hybrid" behaviour, as international news, documentary and entertainment TV channels have a combined reach of 42%, 39% and 20% respectively, compared to just 34%, 35% and 18% for traditional media as a stand-alone source [2].
However, the pragmatic reason for the continuing widespread traditional TV consumption is that digitisation is still an ongoing process in most markets throughout the region. Currently, traditional cable television remains the dominant platform across the Asia-Pacific region, reaching 61.4% of all subscription-based TV households. However, digitisation in the next decade will enable E&M organisations providing direct-to-home (DTH), over-the-top (OTT) and internet protocol television (IPTV) services to grow their market share [3]. Market fragmentation is seen as the key barrier to digitisation in several regional markets like Thailand, where localised ownership of last-mile networks have hindered digitisation efforts [3]. Currently, only developed markets like Hong Kong, Japan, New Zealand and Singapore have transitioned to 100% digital reception, with most nations in the region following suit within the next decade [3].
Reaching the Affluent Asian Market
So, which E&M companies are filling the crucial role of providing the affluent Asian market with the traditional linear and supplementary digital programming they want? The answer for much of South East Asia, Australia and India, are the Telcos. The Telcos are in a unique position to aggregate a variety of services that customers desire including cable, broadband, fixed-voice, mobile and OTT services [3].
One of Singapore's major Telcos, StarHub, is a good example of how content and service providers can reach the affluent Asian market by providing the right mix of traditional linear and digital programming they want. Over the course of 10 months (from October 2017 - July 2018), StarHub gathered insights from SmarTAM, Singapore's first TV audience measurement system, to determine whether digital offerings should supersede traditional linear programming. The results revealed that StarHub's affluent pay-TV viewers, which make up 53% of its linear and 58% of its VoD audience, spent more than 2 times the daily average viewing time watching linear programming compared to VoD channels, although the average daily time spent viewing VoD is rising [3].
A deeper analysis conducted at the programme level discovered that drama series and variety shows were more popular on traditional linear channels. Meanwhile, other variety shows and movies were viewed through VoD channels, with genres varying by title release and public or school holidays [3]. This data helped confirm that while VOD is transforming how people consume media, for the affluent Asian market, it still serves a supplementary role to traditional linear media for the time being. The key to reaching this market is knowledge of the consumption habits and behavioural patterns in order to provide the best tailored experience for consumers.
For pay-TV operators and content providers to reach the affluent Asian market and provide VoD services, they need to supplement traditional media service, and go beyond the reach of terrestrial broadband, especially in nations still undergoing digitisation. With solutions like VoD Everywhere, media businesses can deliver rich, on-demand content to consumers without needing internet connectivity. With the right solution, it's possible to push a full library of on-demand and catch-up content directly to consumers' set-top boxes (STBs), supporting daily video content updates. In addition, it can give pay-TV operators and content providers the ability to combine live, linear and VoD services within a single, flexible user interface to enable deep tailoring of offers, based on their customers' individual viewing habits.
To learn how SES can help your organisation deliver VOD to the affluent Asian market, contact us today.

[1] TV and Media 2017: A Consumer-driven Future of Media
[2] Affluent Asia Launch 2018
[3] The Asia Video Industry Report 2019