We have a worldwide reach of 367 million homes, and distribute more than 8,300 channels via satellite. On a daily basis, we manage playout for more than 525 channels, and deliver more than 8,400 hours of online video streaming, including over 620 hours of premium sports and live events.
With access to our unparalleled reach and reliability, and our portfolio of end-to-end managed services, you can grow your audience and deliver superior multi-screen and multi-device viewing experiences—whether on linear channels, video-on-demand (VoD) and streaming platforms, or social media sites.
Products and Services
Entertaining millions
SES 360 Bringing operational ease to your video business Learn more
Media Platforms Building a win-win partnership Learn more
Delivering your Content Everywhere
Who we work with

Today's consumers demand more than ever before. They want to watch their favourite shows in high quality, on any device, where and when they find time. As a broadcaster, you want to provide the best content in all necessary formats, to reach new audiences. We can help.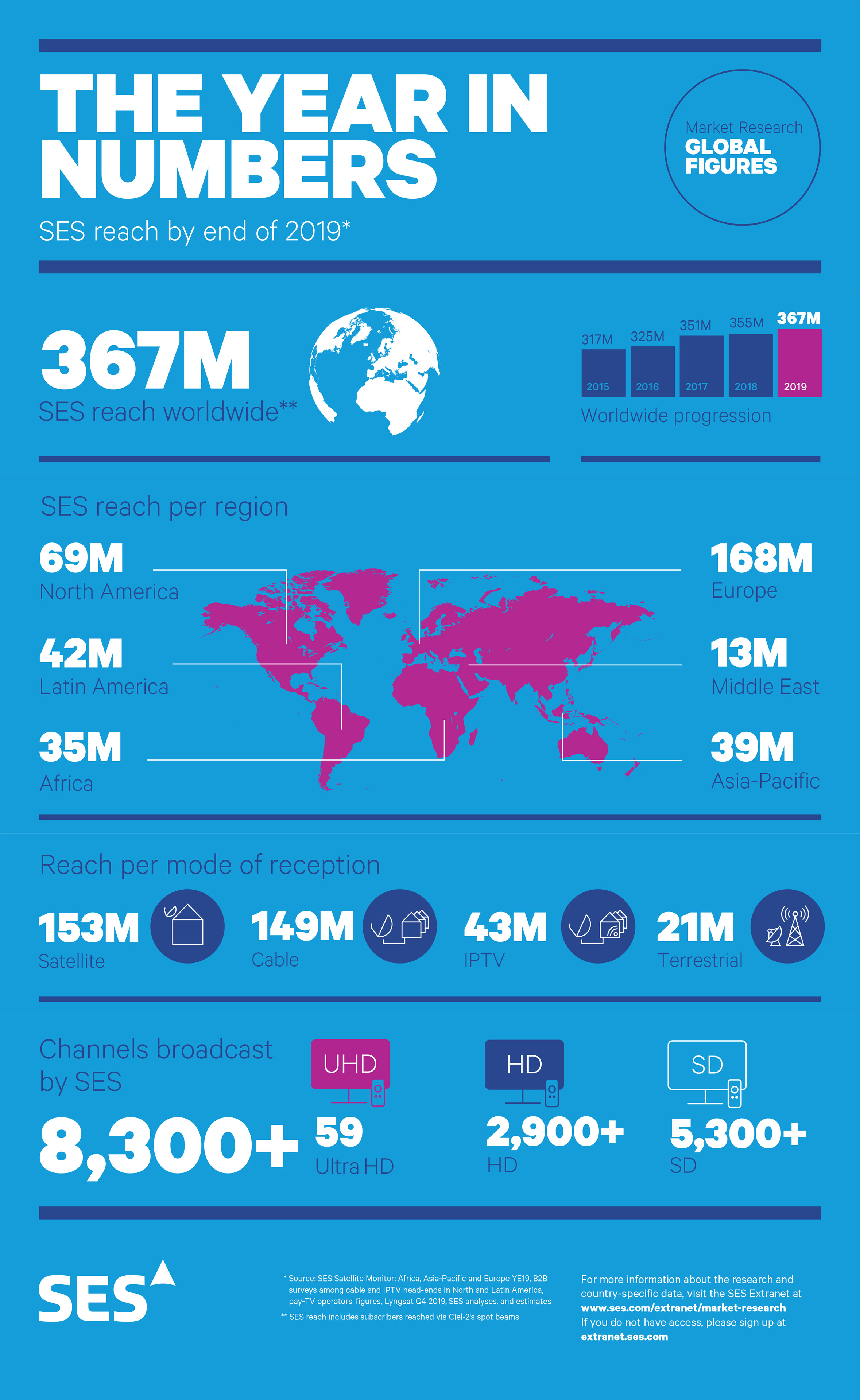 Satellite Monitors
Household reach highlights of year end 2019
Satellite Monitors are an annual market research study commissioned by SES and carried out by independent institutes.
Learn more