Shaping the Future of Connectivity in the Sky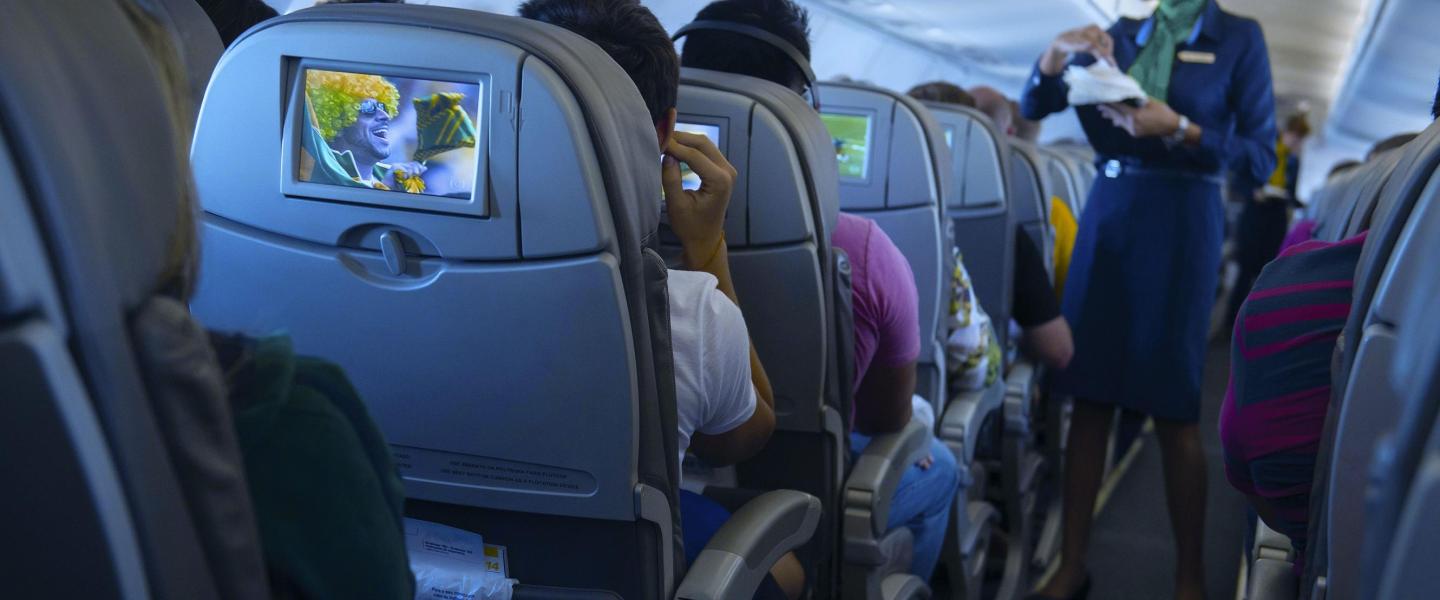 Shaping the Future of Connectivity in the Sky
SES driving customized solutions to elevate the connected airline experience in the Americas and beyond. Sky high connectivity requires breakthroughs grounded in collaboration and innovation. SES is driving much of the new era of inflight entertainment and broadband with open architectures and open discussions.
"SES has been extraordinarily successful in enabling airlines across North America to lead the way to a new generation of connected passengers and crew worldwide. The Americas has served as a launching pad into other aero markets around the globe," noted Elias Zaccack, SVP of the Americas and head of SES's mobility solutions centre. Based on much of the work SES had done to connect airlines and passengers traveling through the Americas, SES is now poised to help usher in a new age of inflight connectivity in other parts of the world.
"The reliability and adaptability of our global fleet and the expertise across our mobility team are playing vital roles in shaping the future of connectivity in the sky," Zaccack noted.
Already a leading provider of satellite capacity to the world's top inflight connectivity service providers (Panasonic Avionics, GEE, Gogo), SES is investing billions in a robust multi-band, multi-orbit fleet of nearly 70 satellites that is accelerating delivery of the next generation of inflight entertainment and connectivity (IFEC).
SES has a global fleet of 50+ geostationary (GEO) satellites offering a mix of C-, Ku- and Ka-band coverage. The world's leading satellite operator has three advanced Ku-band HTS satellites (SES-14, SES-15, SES-12) nearing completion and launch. SES's growing O3b Networks Medium Earth Orbit (MEO) fleet, currently featuring 12 Ka-band high throughput, low latency satellites, could soon play a transformational role in the connected aviation world much like it has for cruise ships.
The newly announced SES-17 procurement and collaboration with Thales, a fourth major inflight connectivity provider, demonstrates how SES has introduced a new cutting-edge business model aimed at building satellites tailored purely to aero and mobility. Thales is the manufacturer of SES-17 as well as the anchor customer aboard SES's first HTS Ka-band GEO satellite, which will deliver high throughput connectivity on flights across the Americas and Atlantic Ocean region.
The SES-Thales IFEC agreement represents a new approach where the two innovators are co-developing a customized service built on configured ground networks and dedicated satellite coverage over critical air travel routes throughout the Americas, according to Zaccack. "SES and Thales are actually at the planning and development table together, designing an open architecture, future-proof connectivity solution capable of scaling to meet evolving airline and passenger IFEC demands for years to come," Zaccack explained. "This is the future of mobility."
The SES-Thales approach is a model of collaboration for service providers and airlines serving other regions, such as Asia, Europe and the Middle East, where inflight connectivity is on the verge of taking off. It's a stark contrast to the approach of other satellite operators, Zaccack points out, who are forcing airlines onto proprietary systems delivering shared bandwidth to airlines and their passengers. Zaccack noted, "The airlines and IFEC providers are increasingly demanding flexibility in their satellite connectivity solutions, allowing them to easily adapt to market shifts and demands and create new revenue opportunities along the way. SES is enabling connected passenger lifestyles to flourish in flight."