SES Video Showcases Virtual Reality and Latest Ultra HD Features at IBC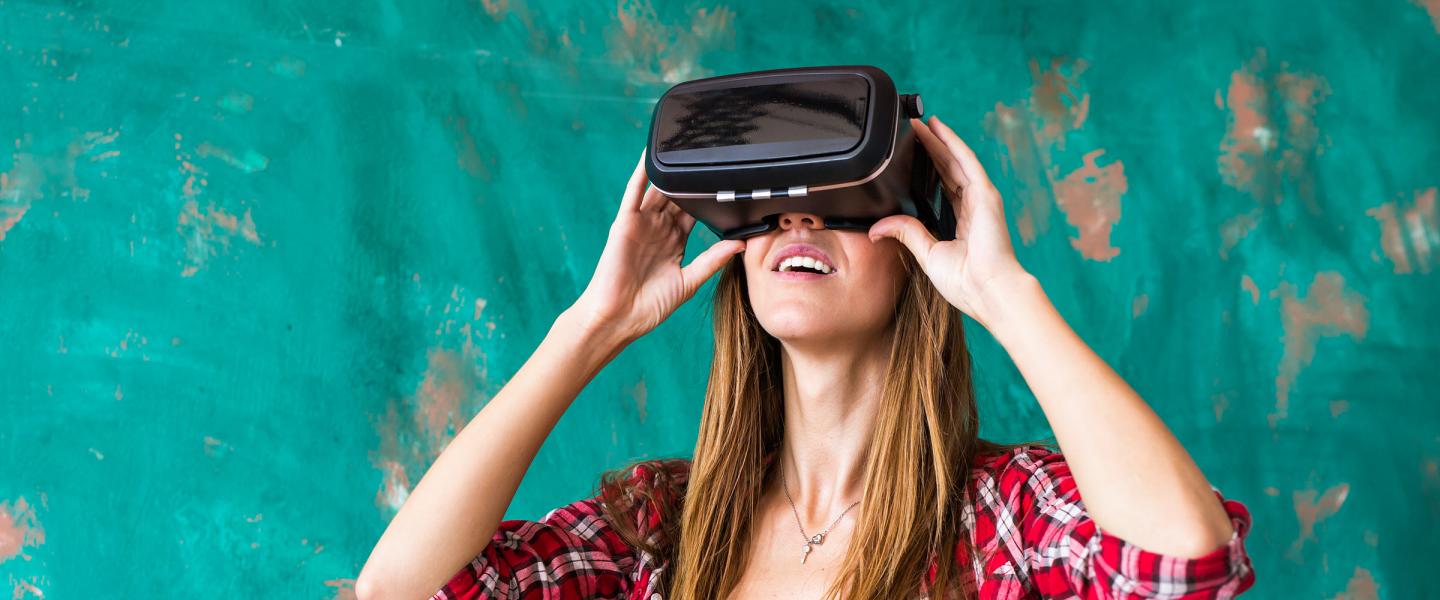 SES Video Showcases Virtual Reality and Latest Ultra HD Features at IBC
Visitors can experience live satellite delivery of VR content, Ultra HD High Frame Rate and latest High Dynamic Range standard HDR10+
Luxembourg, 14 September 2017 – SES Video will be showcasing cutting-edge technology developments at its booth 1.B51 at IBC 2017 in Amsterdam from 15 to 19 September.
A demonstration in collaboration with Fraunhofer HHI will offer visitors the opportunity to immerse themselves in Luxembourg City, thanks to a live satellite transmission of 10K x 2K panoramic video content to the venue. The latest version of the Fraunhofer HHI Omnicam-360 camera will capture the exhibition and live performances from Mudam, a contemporary art museum in Luxembourg, which will then be transmitted by ASTRA 2E at 28.2 degrees East directly to the SES booth. Visitors will be able to watch the scenes live with VR headsets, and experience being at the museum virtually while being at the show physically. Visitors will also be able to watch the scenes on a large flat screen which allows zooming in and out via a remote control through a 360 degree panoramic image.
The second demonstration, together with LG, ATEME, France Televisions and 4-Ever, will broadcast 100Hz High Frame Rate Ultra HD content via satellite at Astra 19.2 degrees East. The content will feature fast action scenes and show the benefits of 100 frames per second compared to the 50 frames per second, which is today's standard in TV broadcasting in Europe. It will be received and displayed on LG's OLED TV using a prototype HFR firmware.
The third demonstration, together with Samsung, will showcase the world's first live Ultra HD transmission of HDR10+ content via satellite. HDR10+ is Samsung's new royalty free open standard for High Dynamic Range (HDR), which uses dynamic metadata to offer the best possible HDR effect for every scene by further reducing dimming and saturation in comparison with conventional HDR, which uses static metadata with a constant HDR effect.
"SES is continuously investigating new technologies and working with customers and industry partners on further improving television viewing, aiming to always bring a more immersive experience," said Thomas Wrede, Vice President, New Technology & Standards, SES Video. "I am looking forward to seeing our visitors experience Luxembourg City via our live VR demo, enjoy the fast moving scenes displayed in High Frame Rate, and discover the brightness levels offered by HDR10+."
For further information please contact:
Markus Payer
Corporate Communications & PR
Tel. +352 710 725 500
[email protected]
About SES
SES has a bold vision to deliver amazing experiences everywhere on earth by distributing the highest quality video content and providing seamless connectivity around the world. As the leader in global content connectivity solutions, SES operates the world's only multi-orbit constellation of satellites with the unique combination of global coverage and high performance, including the commercially-proven, low-latency Medium Earth Orbit O3b system. By leveraging a vast and intelligent, cloud-enabled network, SES is able to deliver high-quality connectivity solutions anywhere on land, at sea or in the air, and is a trusted partner to the world's leading telecommunications companies, mobile network operators, governments, connectivity and cloud service providers, broadcasters, video platform operators and content owners. SES's video network carries over 8,650 channels and has an unparalleled reach of 361 million households, delivering managed media services for both linear and non-linear content. The company is listed on Paris and Luxembourg stock exchanges (Ticker: SESG). Further information is available at: www.ses.com.