SES Showcases Satellite and 5G Integration as Part of SaT5G Consortium Live Demo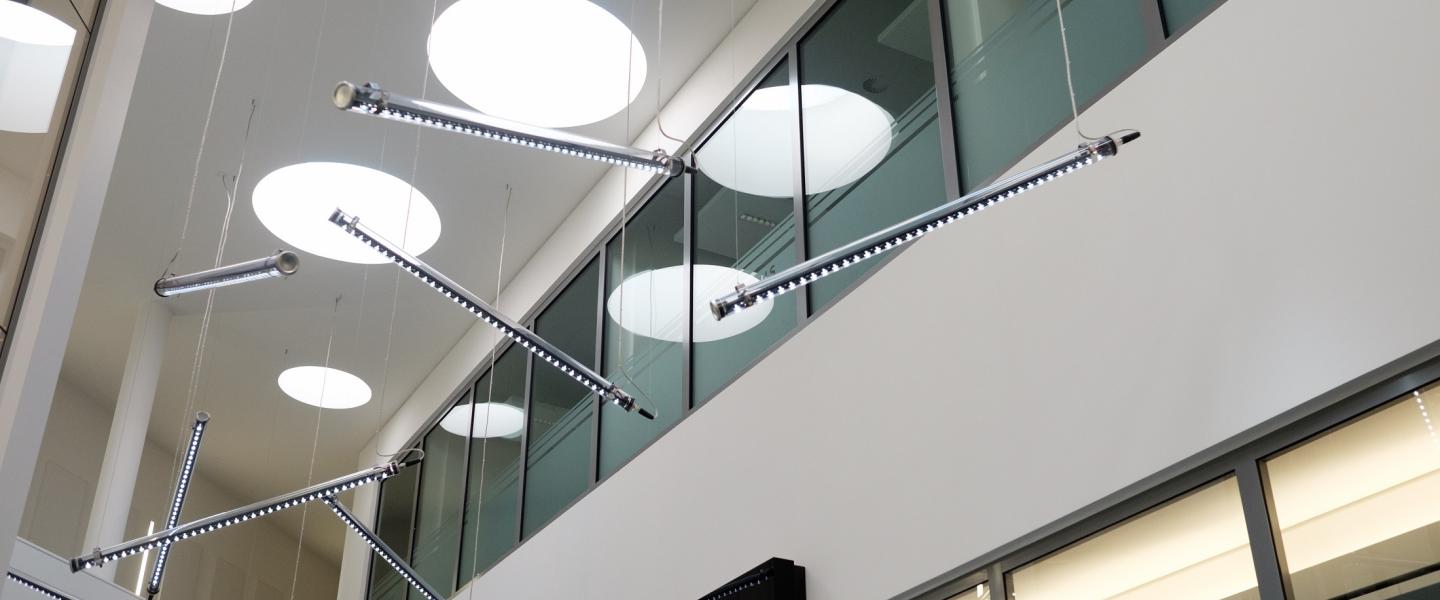 SES Showcases Satellite and 5G Integration as Part of SaT5G Consortium Live Demo
Successful demonstration shows that satellite integration into 5G is key to accelerating deployment of next-generation networks and services across all geographies
Luxembourg, 19 June 2018 – SES has demonstrated a major milestone in the research, development and validation of key principles for satellite integration within 5G networks. The successful integration of satellite capabilities within 5G was showcased during a live demonstration with SaT5G consortium partners at the EuCNC2018 conference in Ljubljana, Slovenia, SES announced today.
The SaT5G consortium is funded by the European Commission under the Horizon 2020 programme* and brings together industry leaders from across the networking ecosystem to promote the cost-effective "plug and play" integration of satellite technology into 5G networks. Satellite will be crucial to 5G networks to ensure security, to bring ubiquitous connectivity and mobility, and to increase broadcast capabilities. The demonstration in Ljubljana achieved the first of a number of goals SaT5G has developed in order to reach full seamless integration with 5G over the next few years.
The demonstration in Ljubljana saw several members of the SaT5G consortium – SES, VT iDirect, Broadpeak, i2CAT and the University of Surrey – come together to present the integration of a 5G testbed with the satellite system.
SES provides end-to-end managed connectivity between the remote node and the core network via its geostationary ASTRA 2F satellite and its teleport in Betzdorf. The SaT5G demonstration showcases satellite backhauling features and efficient edge delivery of multimedia content as a proof-of-concept for their integration into the 5G network.
VT iDirect provides a prototype satellite hub and a terminal towards 5G capabilities which incorporate Software Defined Networking (SDN), Network Functions Virtualisation (NFV) and Mobile Edge Computing (MEC) technologies, and is integrated into the 3rd Generation Partnership Project (3GPP) core network. The University of Surrey provides the 5G Innovation Centre testbed element, Broadpeak supplies a MEC-enabled platform to demonstrate content delivery via tablets and smartphones, while i2CAT provides the system to manage and orchestrate the virtualised resources.
"Groundbreaking innovations in space, satellite and networking technologies are placing us at the center of the global endeavour to build high-performing and high-powered integrated connectivity architectures. The satellite-based networks that we develop are unique and offer entirely new levels of exponentially increased throughput, coverage, scalability, network intelligence, flexibility and cost efficiency. They position satellite-enabled connectivity as a key element of emerging next-generation networks," said Christophe De Hauwer, Chief Strategy and Development Officer at SES. "Our leading role and momentum in developing 5G ecosystems is proof of how we can seamlessly integrate with and enhance telecommunications networks, and expand the addressable market for next-generation technologies and services."
*This project has received funding from the European Union's Horizon 2020 research and innovation programme under grant agreement No 761413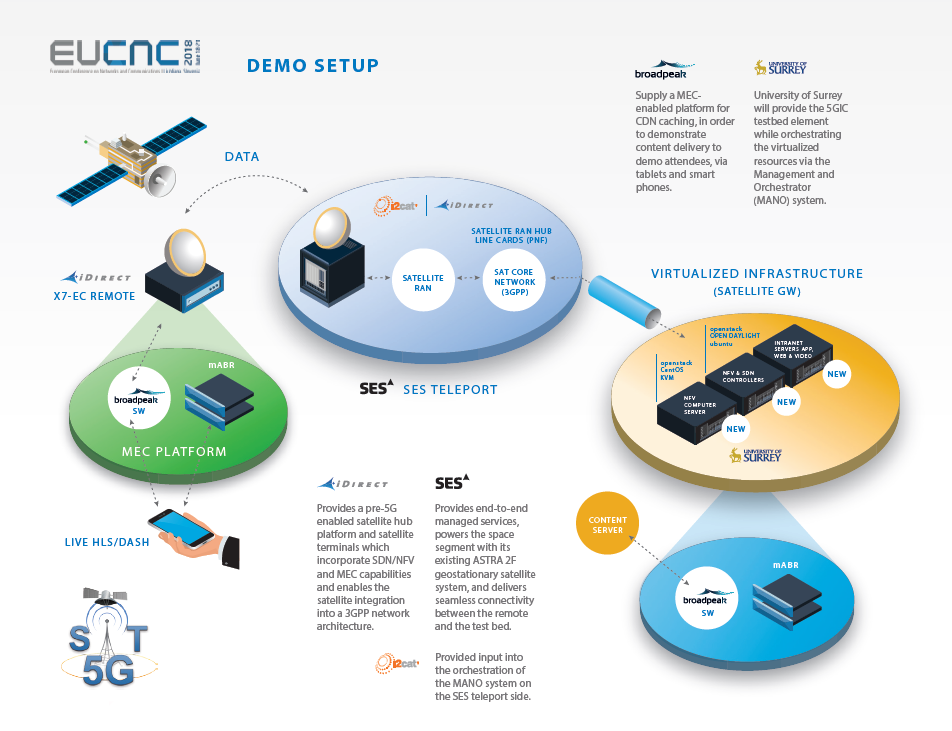 For further information please contact:
Markus Payer
Corporate Communications
Tel. +352 710 725 500
[email protected]
About SES
SES is the world's leading satellite operator with over 70 satellites in two different orbits, Geostationary Orbit (GEO) and Medium Earth Orbit (MEO). It provides a diverse range of customers with global video distribution and data connectivity services through two business units: SES Video and SES Networks. SES Video reaches over 351 million TV homes, through Direct-to-Home (DTH) platforms and cable, terrestrial, and IPTV networks globally. The SES Video portfolio includes MX1, a leading media service provider offering a full suite of innovative services for both linear and digital distribution, and the ASTRA satellite system, which has the largest DTH television reach in Europe. SES Networks provides global managed data services, connecting people in a variety of sectors including telecommunications, maritime, aeronautical, and energy, as well as governments and institutions across the world. The SES Networks portfolio includes GovSat, a 50/50 public-private partnership between SES and the Luxembourg government, and O3b, the only non-geostationary system delivering fibre-like broadband services today. Further information is available at: www.ses.com