SES OPENS SEVENTH SES INDUSTRY DAYS TO DEVELOP FUTURE VIDEO BROADCASTING ECOSYSTEM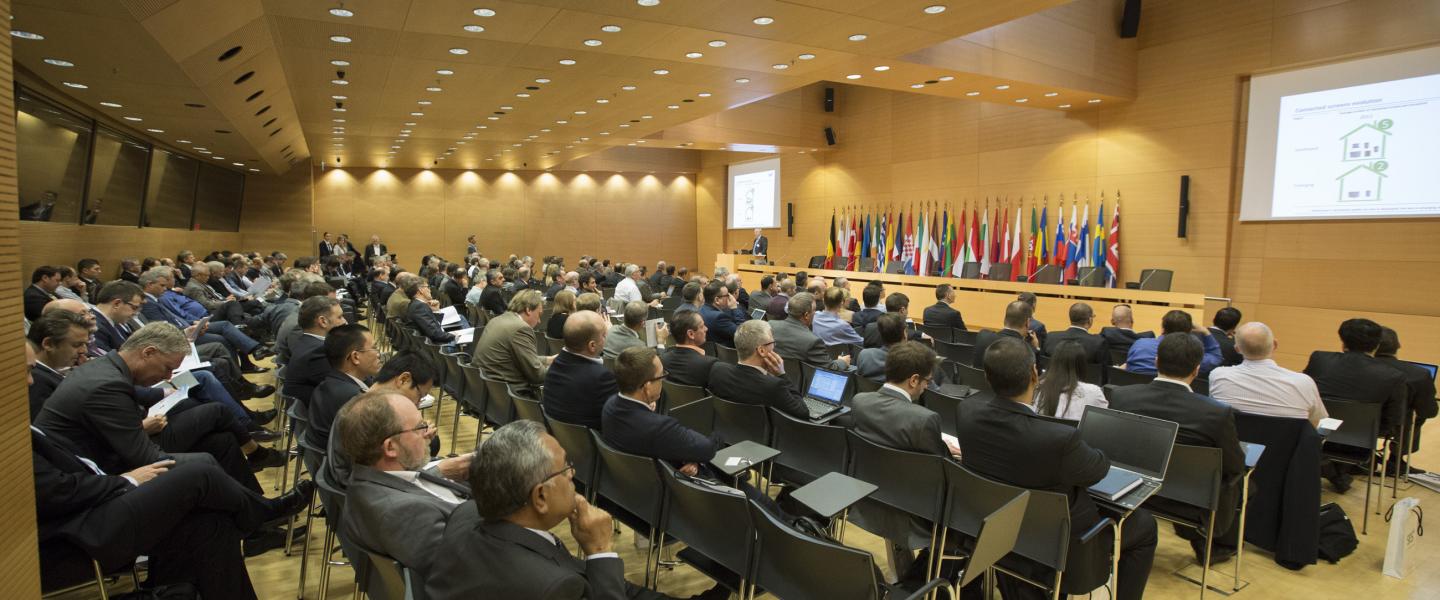 SES OPENS SEVENTH SES INDUSTRY DAYS TO DEVELOP FUTURE VIDEO BROADCASTING ECOSYSTEM
Luxembourg, 3 April 2014 - SES (NYSE Euronext Paris and Luxembourg Stock Exchange: SESG) announced today that its annual Industry Days conference opened its doors in the Luxembourg Chamber of Commerce. The two-day event, which is taking place on 3- 4 April 2014, gathers more than 230 delegates from two dozen countries and 130 companies – broadcasters, TV manufacturers, decoder manufacturers, hardware manufacturers and software developers – to discuss innovative technologies and developments of satellite transmission and reception and the entire future video broadcasting ecosystem.
SES Industry Days have become a regular appointment for the satellite reception industry, gathering representatives from the entire value chain between the satellite and end consumer. For the 7th year in a row, the event organised by SES serves as a networking platform for an important group of high level experts and executives from all major players of the sector, including manufacturers of TV sets, set-top boxes and chips, plus installers and retailers – in order to elaborate and implement technologies and standards and jointly develop a consistent infrastructure.
"The SES Industry Days underline the leading role that SES is playing in video broadcasting and the development of innovative broadcasting solutions worldwide," said Wilfried Urner, Senior Vice President, Product Development and Management at SES. "SES is a sparring partner for all our customers and for the industry, committed to creating the value chains and the technical framework for content delivery in present and future networks. HD, Ultra-HD, SAT>IP – these technical developments were strongly driven and supported by the SES Industry Days and the represented companies, and would not have been possible without the joint efforts. We continue to leverage the advantages that satellite offers, shaping our industry and creating a high performance, sustainable ecosystem."
For further information please contact:
Markus Payer
SES Communications
Tel : +352 710 725 500
[email protected]
About SES
SES is a world-leading satellite operator with a fleet of 56 geostationary satellites. The company provides satellite communications services to broadcasters, content and internet service providers, mobile and fixed network operators and business and governmental organisations worldwide.
SES stands for long-lasting business relationships, high-quality service and excellence in the broadcasting industry. The culturally diverse regional teams of SES are located around the globe and work closely with customers to meet their specific satellite bandwidth and service requirements.
SES (NYSE Euronext Paris and Luxembourg Stock Exchange: SESG) holds participations in Ciel in Canada and QuetzSat in Mexico, as well as a strategic participation in satellite infrastructure start-up O3b Networks.