SES Networks Showcases Rapid Response Communications Solution at Paris Air Show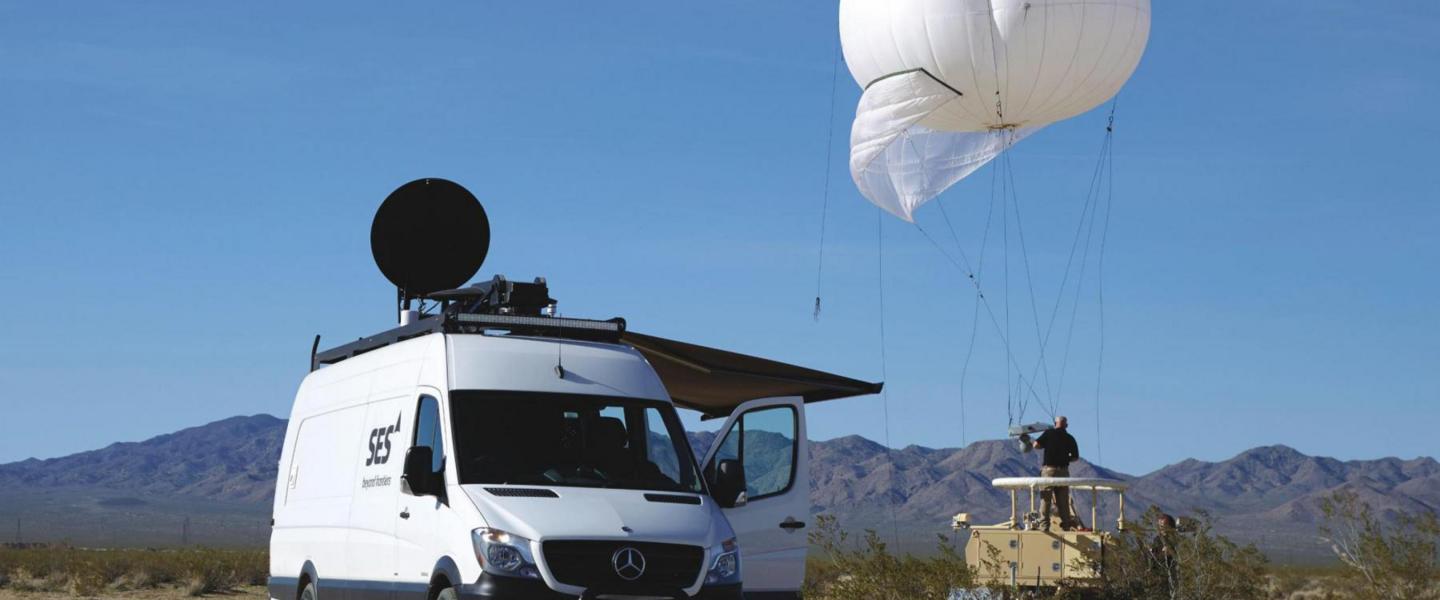 SES Networks Showcases Rapid Response Communications Solution at Paris Air Show
World's first multi-band, multi-orbit, rapid connectivity solution designed to enable defence, security and humanitarian aid missions
LUXEMBOURG, 19 June 2017 -- SES (Euronext Paris and Luxembourg Stock Exchange: SESG) today announced that it is showcasing its new rapid response communications solution, the Rapid Response Vehicle (RRV), at the International Paris Air Show taking place from 19 to 25 June. The RRV is capable of connecting defence, security, emergency response and humanitarian missions in most remote areas with no terrestrial infrastructure, adapting to a broad range of scenarios.
The satellite-enabled communications solution managed by SES Networks is the first mobile platform to offer collaborative communications technologies over multiple frequencies, including X-band, military Ka-, commercial Ka- and Ku- bands. The RRV systems can access Geostationary Earth Orbit (GEO) wide beams and high-throughput narrow beams, or deliver fibre-like Medium Earth Orbit (MEO) connectivity.
The versatile RRV is designed to enable resilient communications anywhere, to support applications such as high-definition video surveillance, voice over IP, mobile backhaul, high-speed broadband, and super-fast large data file transfers in locations where ground infrastructure is non-existent or destroyed.
"The version of the RRV we are presenting today is specifically designed for government satellite communications and represents a set of secure and resilient communications capabilities governments need today," said Nicole Robinson, Vice President, Global Government at SES Networks. "Whether it is a mission in response to a natural disaster, border security needs, critical infrastructure protection or peacekeeping requirements, or the need to protect humanitarian operations, our RRV can provide tailored multi-band, multi-orbit connectivity to support virtually any scenario and help save lives."
SES Networks will also display other solutions, such as Tactical Persistent Surveillance (TPS), an effective and cost-efficient intelligence surveillance and reconnaissance platform that can be integrated with the RRV. This integrated satellite-enabled solution hosts advanced features and is capable of providing a mobile cell tower to deliver 3G, 4G/LTE connectivity.
Visit SES Networks at the International Paris Air Show at the Static display #B4.
For further information please contact:
Markus Payer
Corporate Communications & PR
Tel. +352 710 725 500
About SES
SES is the world-leading satellite operator and the first to deliver a differentiated and scalable GEO-MEO offering worldwide, with more than 50 satellites in Geostationary Earth Orbit (GEO) and 12 in Medium Earth Orbit (MEO). SES focuses on value-added, end-to-end solutions in two key business units: SES Video and SES Networks. The company provides satellite communications services to broadcasters, content and internet service providers, mobile and fixed network operators, governments and institutions. SES's portfolio includes the ASTRA satellite system, which has the largest Direct-to-Home (DTH) television reach in Europe, O3b Networks, a global managed data communications service provider, and MX1, a leading media service provider that offers a full suite of innovative digital video and media services. Further information available at: www.ses.com