SES INDUSTRY DAYS: PANASONIC PRESENTS THE WORLD'S FIRST TV SET WITH INTEGRATED SAT>IP CLIENT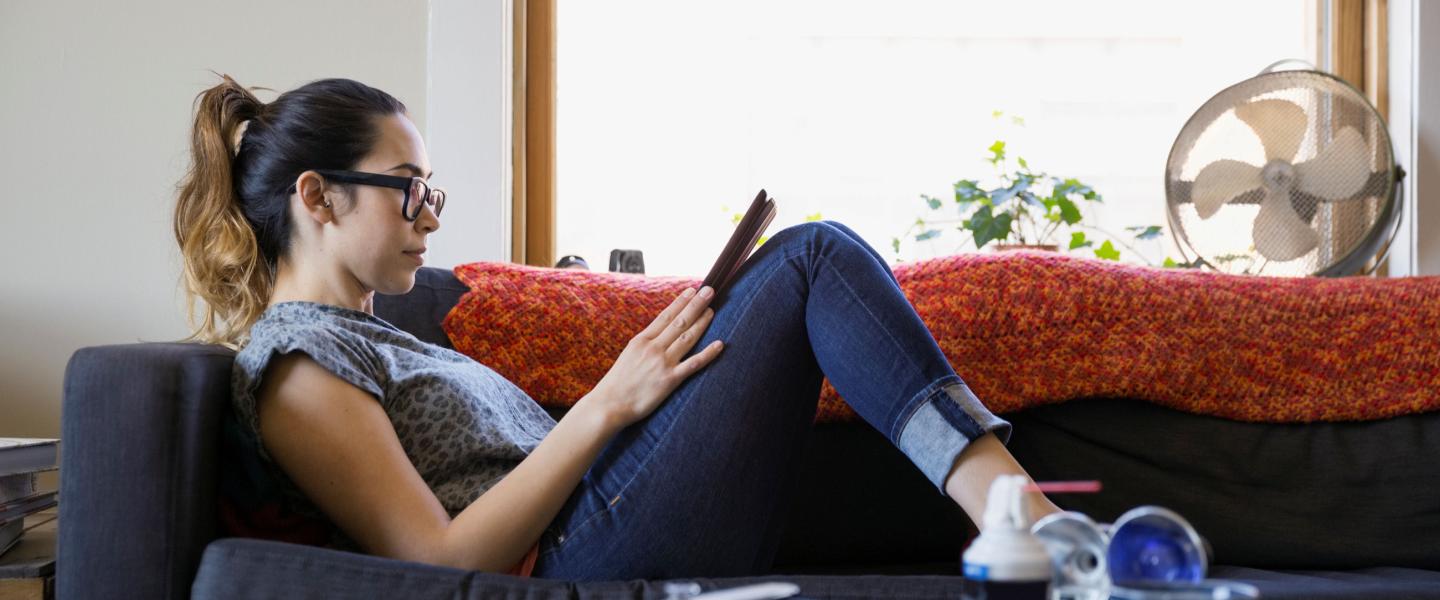 SES INDUSTRY DAYS: PANASONIC PRESENTS THE WORLD'S FIRST TV SET WITH INTEGRATED SAT>IP CLIENT
Luxembourg, 3 April 2014 – SES (NYSE Euronext Paris and Luxembourg Stock Exchange: SESG) and Panasonic today presented the world's first TV set with integrated SAT>IP technology at the SES Industry Days in Luxembourg. The Panasonic VIERA TV has an integrated SAT>IP client which re-distributes the satellite TV signal via the IP-based home network, including Wi-Fi. The innovative technology enables viewers to watch TV at home, without a cord and wherever they like, on a large variety of IP-devices simultaneously and without complex in-house cabling.
SAT>IP is an innovative technology developed by SES and its industrial partners that translates the satellite transmission into an Internet Protocol (IP) signal that is redistributed in-house to IP-devices like tablets, smartphones and laptops. The technology allows the reception of several programmes in parallel on different devices and significantly enlarges the in-house reception base for the large range of high quality satellite transmissions.
SES Industry Days is a two-day event taking place in Luxembourg and gathering more than 230 delegates from two dozen countries and 130 companies – broadcasters, TV manufacturers, decoder manufacturers, hardware manufacturers and software developers – to discuss innovative technologies and developments of satellite transmission and reception and the entire future video broadcasting ecosystem.
Armando Romagnolo, Marketing Director of Panasonic Germany, said: "With its unparalleled variety of channels also in HD quality, satellite is one of the most popular ways to receive TV. As the world's first TV manufacturer to integrate the innovative SAT>IP standard, this step is only logical and reflects our long-standing cooperation with SES."
Wilfried Urner, Senior Vice President, Product Development and Management at SES, stated: "We are very pleased that Panasonic, as one of the leading TV manufacturers, supports SAT>IP. With the new Panasonic TVs featuring SAT>IP, viewers will have the flexibility to enjoy our large variety of channels in the highest quality on all possible receivers."
For further information please contact:
Markus Payer
SES Communications
Tel : +352 710 725 500
[email protected]m
About SES
SES is a world-leading satellite operator with a fleet of 56 geostationary satellites. The company provides satellite communications services to broadcasters, content and internet service providers, mobile and fixed network operators and business and governmental organisations worldwide.
SES stands for long-lasting business relationships, high-quality service and excellence in the broadcasting industry. The culturally diverse regional teams of SES are located around the globe and work closely with customers to meet their specific satellite bandwidth and service requirements.
SES (NYSE Euronext Paris and Luxembourg Stock Exchange: SESG) holds participations in Ciel in Canada and QuetzSat in Mexico, as well as a strategic participation in satellite infrastructure start-up O3b Networks.
About Panasonic
Panasonic Corporation is a worldwide leader in the development and engineering of electronic technologies and solutions for customers in residential, non-residential, mobility and personal applications. Since its founding in 1918, the company has expanded globally and now operates over 500 consolidated companies worldwide, recording consolidated net sales of 7.30 trillion yen (68 billion euros) for the year ended March 31, 2013. Committed to pursuing new value through innovation across divisional lines, the company strives to create a better life and a better world for its customers. For more information about Panasonic, please visit the company's website at http://panasonic.net/.
SAT>IP
SAT>IP is a new IP-based technology for comfortable, flexible and easy distribution of satellite programmes within the home network. With SAT>IP, satellite-delivered programmes are converted into internet protocol (IP) standard at the point of reception. Devices compatible with SAT>IP such as most of the new VIERA TV sets, but also other mobile devices such as laptops, smartphones or tablets, receive these TV signals to show the TV content. More about SAT>IP: www.satip.info