SES Government Solutions Lands Additional MEO Beam Task Order with U.S. Department of Defense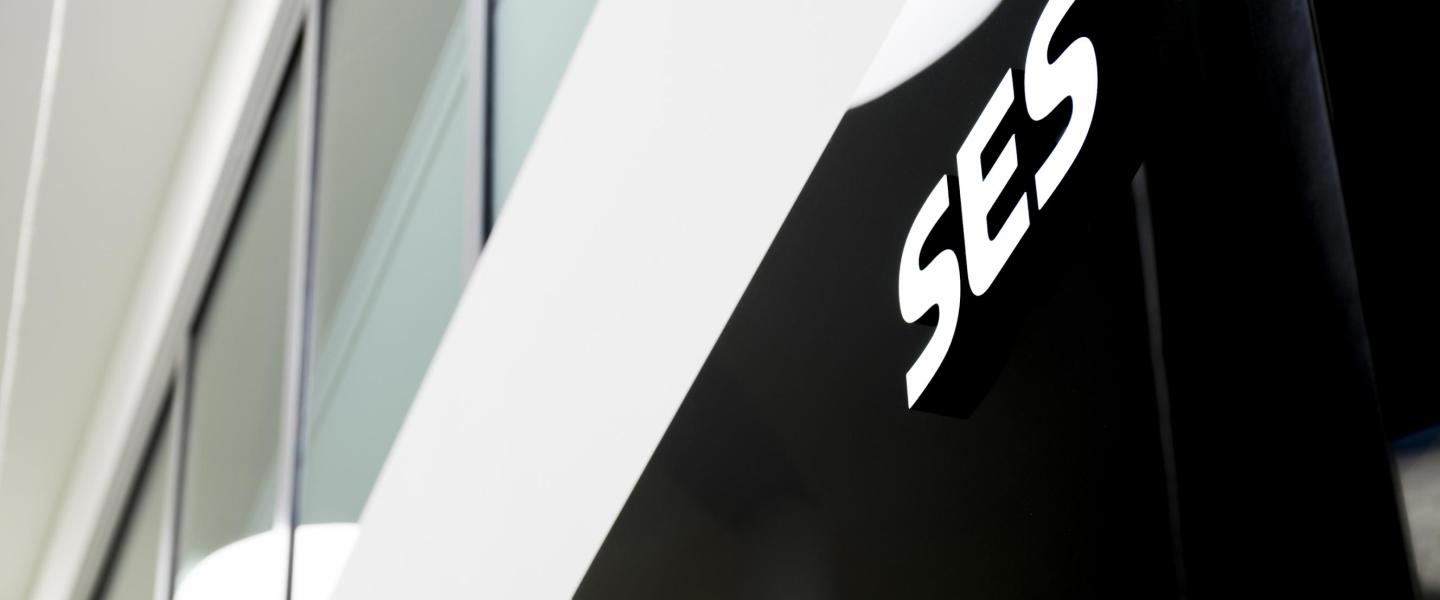 SES Government Solutions Lands Additional MEO Beam Task Order with U.S. Department of Defense
Five-year task order leads to enhanced situational awareness and additional connectivity sites using SES's Medium Earth Orbit fleet
LUXEMBOURG, 1 August 2017 -- SES announced today that SES Government Solutions (SES GS), a wholly owned subsidiary of SES, signed a five-year task order with the U.S. Department of Defense (DoD). Under the agreement, an additional satellite beam will enable access to real-time information for better-informed, life-saving decisions in the field for key U.S. Government end-users. The additional connectivity will be provided via SES's Medium Earth Orbit (MEO) O3b fleet as part of a high throughput, low latency satellite communications solution SES GS is providing to the U.S. DoD.
Operational benefits of the solution include the capability to transfer large files from remote locations in just minutes instead of hours. Cloud-based applications and information can be used anywhere in the service area. End-users will be able to view simultaneous High Definition videos providing situational awareness to commanders.
"Last year we won the first MEO-enabled satellite connectivity contract for the DoD, and we've been supporting our U.S. Government mission partner every step of the way since," said Pete Hoene, President and CEO at SES Government Solutions. "The customer has been very pleased with the service our extended SES Networks team has provided, hence the desire to proceed with an additional beam."
The solution includes an additional 432 MHz satellite beam operating at less than 200 milliseconds roundtrip, a full duplex link, gateway access, transportable 2.4m AvL terminals, terrestrial backhaul, installation services and 24/7/365 operations and maintenance activities.
For further information please contact:
Markus Payer
Corporate Communications & Global PR, SES
Tel. +352 710 725 500
About SES
SES is the world-leading satellite operator and the first to deliver a differentiated and scalable GEO-MEO offering worldwide, with more than 50 satellites in Geostationary Earth Orbit (GEO) and 12 in Medium Earth Orbit (MEO). SES focuses on value-added, end-to-end solutions in two key business units: SES Video and SES Networks. The company provides satellite communications services to broadcasters, content and internet service providers, mobile and fixed network operators, governments and institutions. SES's portfolio includes the ASTRA satellite system, which has the largest Direct-to-Home (DTH) television reach in Europe, O3b Networks, a global managed data communications service provider, and MX1, a leading media service provider that offers a full suite of innovative digital video and media services. SES is listed on the Euronext Paris and Luxembourg Stock Exchange (ticker: SESG). Further information available at: www.ses.com