SES First to Offer O3b's Medium Earth Orbit offerings on GSA Schedule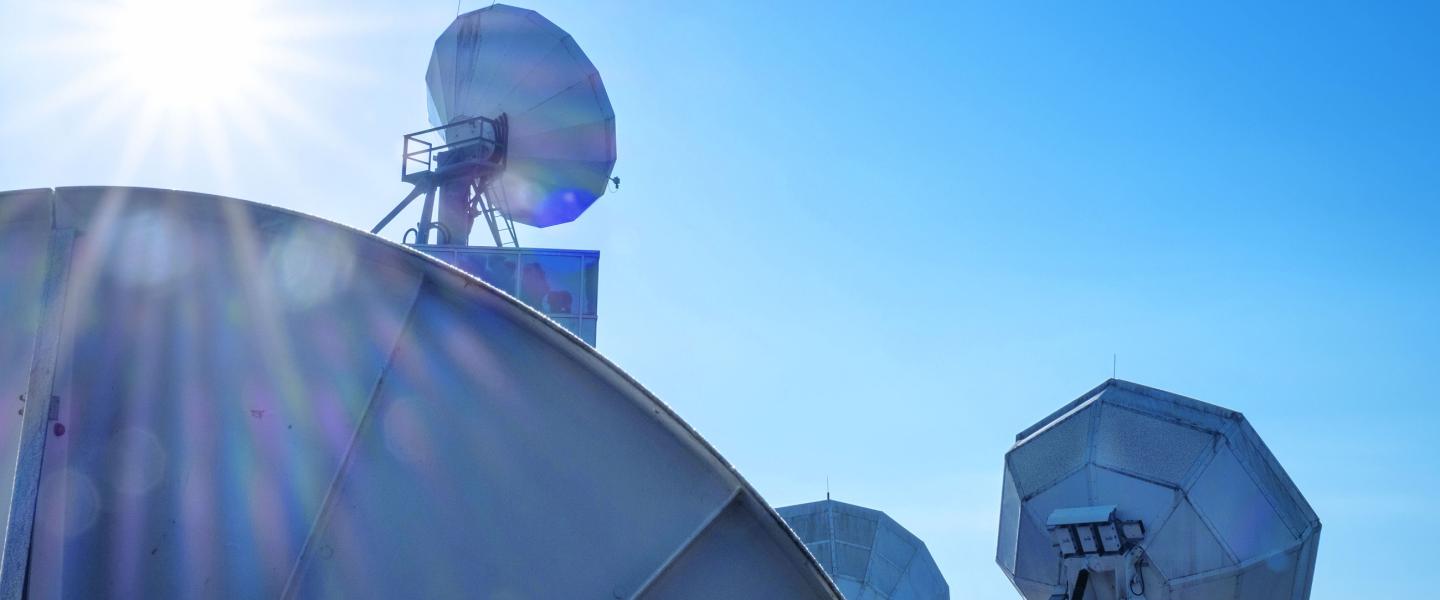 SES First to Offer O3b's Medium Earth Orbit offerings on GSA Schedule
Next generation satellites offer fiber speed with satellite reach
MCLEAN, VA, May 19, 2014 -- Global satellite solutions provider SES Government Solutions (SES GS) will offer O3b services on their General Services Administration (GSA) Schedule as of June 30, 2014, making them the first distribution partner to offer the O3b capability directly to the U.S. Government.
The O3b next-generation Medium Earth Orbit (MEO) constellation of satellites offers customers affordable connectivity for up to 1.6 Gbps throughput and fiber-like latency (less than 150 msec). The first four satellites were launched in June 2013. The second four are scheduled for launch in July 2014, with another four scheduled in early 2015.
SES GS provides global fixed and mobile satellite solutions in the geosynchronous (GEO) orbit. By combining this capability with O3b's MEO offerings, SES GS offers government customers the benefit of having one provider for fixed and mobile GEO satellite service with broad coverage and complementary MEO satellite service with high throughput over O3b coverage areas. This combination will provide connectivity for customers in remote areas where terrestrial fiber infrastructure is not available and low-latency applications are required.
O3b provides connectivity to support troop welfare, time critical high bandwidth traffic, disaster recovery and maritime operations. The O3b constellation offers continuous coverage. Each beam is connected to a high throughput teleport providing reliable, high-speed, low latency broadband at a reduced cost. O3b currently provides a vast coverage area, including Latin America, Africa, the Middle East, Asia and Australia, with a collective population of over 3 billion people. O3b began commercial services in the Cook Islands in March 2014.
SES Government Solutions and O3b will present their capabilities jointly at the upcoming Space Symposium in Colorado Springs, May 19-22, 2014. More information is available in Booth #202.
For further information please contact:
Nicole Robinson
Corporate Vice President, Communications & Government Affairs
SES Government Solutions
[email protected]
Brunswick PR - Craig Breheny, Chris Buscombe
Tel: + 44 (0)207 404 5959
[email protected]
About SES Government Solutions
SES Government Solutions, a subsidiary of global satellite operator SES, is exclusively focused on meeting the satellite communications needs of the U.S. Government. Leveraging more than three decades of experience in the government SATCOM market, SES Government Solutions offers robust and secure satellite-based communications solutions. Supported by SES's fleet of over 50 satellites offering comprehensive global coverage, SES Government Solutions offers highly reliable fixed and on-the-move capacity.
About O3b Networks Limited
O3b Networks Limited is a global satellite service provider building a next-generation satellite network for telecommunications operators, Internet service providers, enterprise and government customers in emerging markets. The O3b system will combine the global reach of satellite with the speed of a fiber‐optic network providing billions of consumers and businesses in nearly 180 countries with low‐cost, high‐speed, low latency Internet and mobile connectivity. O3b Networks' investors include SES, Google, Liberty Global, HSBC Principal Investments, Northbridge Venture Partners, Allen & Company, Development Bank of Southern Africa, Sofina, Satya Capital and Luxempart. O3b Networks is headquartered in St. Helier, Jersey, Channel Islands.