SES Drives 5G Satellite Demonstration Testbed Initiative with ESA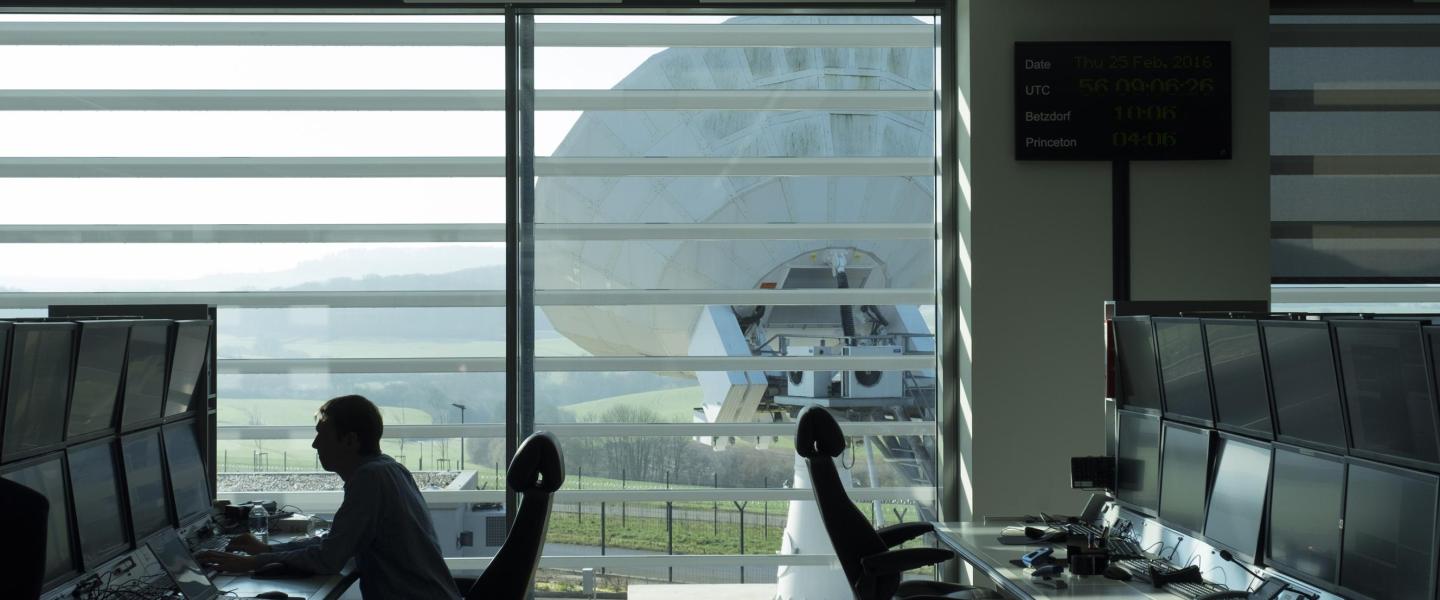 SES Drives 5G Satellite Demonstration Testbed Initiative with ESA
Luxembourg, 14 December 2017 – SES is expanding its efforts to support 5G developments as part of ESA's ARTES project, SATis5, where it will be enabling demonstrations of satellite-terrestrial integration for 5G networks.
The testbed infrastructure will comprise SES's fleet of Geostationary Earth Orbit (GEO) and Medium Earth Orbit (MEO) satellites, which will be integrated with terrestrial networks and state-of-the-art technologies. In addition to providing the space segment, SES's headquarters in Luxembourg will also host a SATis5 testbed node with prototypes of networks for satellite integration, along with other nodes located in Berlin and Erlangen, and an additional portable node.
SATis5 will act as a best-practice pathfinder for the trials, via live demonstrations of 5G satellite use cases such as enhanced mobile broadband (eMBB) and massive Internet of Things (mIoT) usage scenarios. The demonstrations, which will start in 2018, will showcase satellite integration capabilities in a mix of infrastructures for 5G and foster adoption of satellite as part of the 5G architecture. In addition, the SATis5 testbed will support 5G standardisation initiatives including the 3rd Generation Partnership Project (3GPP).
"We are very excited about this ESA 5G testbed development and demonstration project, as it brings us another step closer to rolling out the next generation of communication networks," said John-Paul Hemingway, Executive Vice President of Product, Marketing and Strategy for SES Networks. "Our extensive fleet delivers performance and unparalleled reliability, successfully complementing terrestrial networks. This is essential in providing maximum service coverage and capacity for 5G."

The SATis5 project team is led by Eurescom and further comprises SES, Fraunhofer FOKUS, Fraunhofer IIS, Newtec, Technische Universität Berlin and Universität der Bundeswehr München.
In order to develop the 5G ecosystem, SES has been working closely with all stakeholders across the value chain, and is participating in various initiatives, including the complementary SaT5G project, funded by the European Commission.

For further information please contact:
Markus Payer
Corporate Communications & PR
Tel. +352 710 725 500
[email protected]
About SES
SES is the world-leading satellite operator and the first to deliver a differentiated and scalable GEO-MEO offering worldwide, with more than 50 satellites in Geostationary Earth Orbit (GEO) and 12 in Medium Earth Orbit (MEO). SES focuses on value-added, end-to-end solutions in two key business units: SES Video and SES Networks. The company provides satellite communications services to broadcasters, content and internet service providers, mobile and fixed network operators, governments and institutions. SES's portfolio includes ASTRA, O3b and MX1, a leading media service provider that offers a full suite of innovative digital video and media services. SES is listed on the Euronext Paris and Luxembourg Stock Exchange (ticker: SESG). Further information available at: www.ses.com