QVC UK Signs Multi-Year Contract Renewal with SES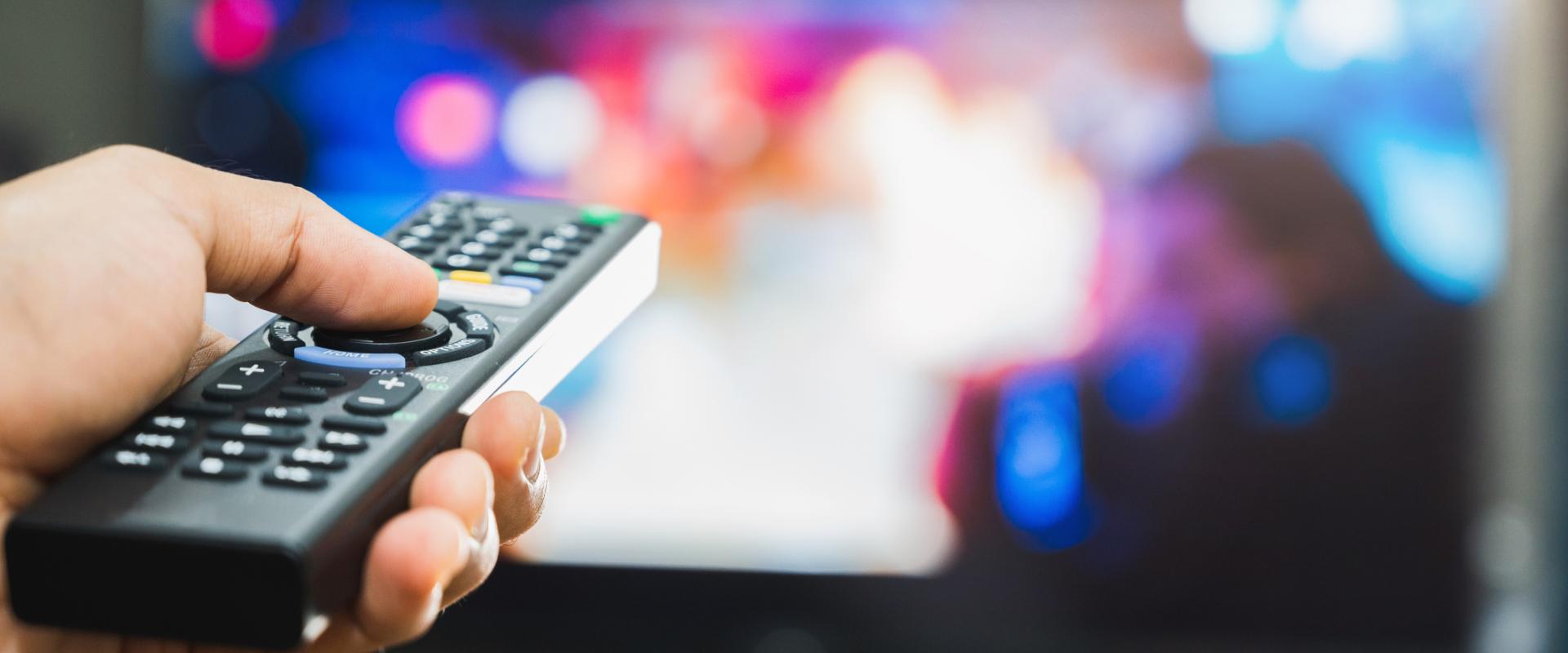 QVC UK Signs Multi-Year Contract Renewal with SES
Worldwide leader in home shopping launches HD channels at SES's 28.2 / 28.5 degrees East video neighbourhood
Luxembourg, 4 April 2022 – Viewers across the United Kingdom and the Republic of Ireland will continue to enjoy premium televised shopping as QVC UK and SES, the leading global content connectivity solutions provider, announced a five-year contract renewal to broadcast the company's QVC, QVC Beauty, QVC Extra and QVC Style channels over SES's 28.2 / 28.5 degrees East satellites. As part of the agreement, both the QVC and QVC Style channels will be upgraded to high definition (HD). Moreover, SES will continue to provide ground services to QVC UK, including managed encoding and uplinking services.

QVC is a world leader in video commerce, which includes video-driven shopping across linear TV, vCommerce sites, digital streaming, and social platforms. Worldwide, QVC reaches more than 200 million homes via its 12 broadcast networks. Since the 1990s, QVC has been leveraging SES's satellites to broadcast their retail channels to audiences across the UK and Ireland, as well as to multiple markets across the globe.
"Our broadcast channels are central to our business, so we are happy to continue and expand our longstanding partnership with SES to provide reliable, high-quality broadcast to our customers across the UK and Ireland," said Simone Borkar, QVC Director of Broadcast Engineering Europe. "Ensuring our customers have an immersive and engaging vCommerce shopping experience is of paramount importance and why we continue working with SES."
"QVC UK has been an important customer for our video business in Europe for the last 30 years, so we are delighted to extend our partnership for another five years," said Deepak Mathur, Executive Vice President of Global Video Sales at SES. "This renewal underscores the value satellite brings when striving to reach millions of households and the importance of delivering continuously improved viewing experiences by leveraging HD quality."

For further information please contact:
Suzanne Ong
External Communications
Tel. +352 710 725 500
[email protected]

About SES
SES has a bold vision to deliver amazing experiences everywhere on earth by distributing the highest quality video content and providing seamless connectivity around the world. As the leader in global content connectivity solutions, SES operates the world's only multi-orbit constellation of satellites with the unique combination of global coverage and high performance, including the commercially-proven, low-latency Medium Earth Orbit O3b system. By leveraging a vast and intelligent, cloud-enabled network, SES is able to deliver high-quality connectivity solutions anywhere on land, at sea or in the air, and is a trusted partner to the world's leading telecommunications companies, mobile network operators, governments, connectivity and cloud service providers, broadcasters, video platform operators and content owners. SES's video network carries 8,400 channels and has an unparalleled reach of 361 million households, delivering managed media services for both linear and non-linear content. The company is listed on Paris and Luxembourg stock exchanges (Ticker: SESG). Further information is available at: www.ses.com.
About QVC
QVC® is a world leader in video commerce ("vCommerce"), which includes video-driven shopping across linear TV, ecommerce sites, digital streaming and social platforms. QVC empowers shoppers with knowledge and shares insights in a lively and engaging way. QVC offers an ever-changing collection of familiar brands and fresh new products – from home and fashion to beauty, electronics and jewelry – and connects shoppers to interesting personalities, engaging stories and award-winning customer service. Based in West Chester, Pa., and founded in 1986, QVC has retail operations in the U.S., the U.K., Germany, Japan and Italy. QVC reaches more than 200 million homes via its 12 broadcast networks and reaches millions more via multiple streaming services, websites, mobile apps and social pages. To learn more, visit corporate.qvc.com, unternehmen.qvc.de (in German), corporate.qvc.it (in Italian), or corporate.qvc.jp (in Japanese), or follow QVC on LinkedIn.

QVC International brings the QVC shopping experience to millions of people in Germany, Austria, Japan, the U.K., Ireland and Italy. QVC International reaches 124 million homes via nine television networks and reaches millions more via multiple websites, mobile apps, smart TV apps and social pages. In 2020, QVC International served approximately 5 million customers. QVC International has 6,700 team members in the U.K., Germany, Japan, Italy, Poland and China.

Qurate Retail, Inc. (NASDAQ: QRTEA, QRTEB, QRTEP) includes QVC, HSN®, Zulily® and the Cornerstone brands (collectively, "Qurate Retail GroupSM"), as well as other minority interests and green energy investments. Qurate Retail Group is dedicated to providing a more human way to shop and is the largest player in vCommerce. For more information, visit www.qurateretailgroup.com, follow @QurateRetailGrp on Facebook, Instagram or Twitter, or follow Qurate Retail Group on YouTube or LinkedIn. QVC and Q are registered service marks of ER Marks, Inc.