CANAL+ Group Launches Ultra HD via SES Video at Astra 19.2 degrees East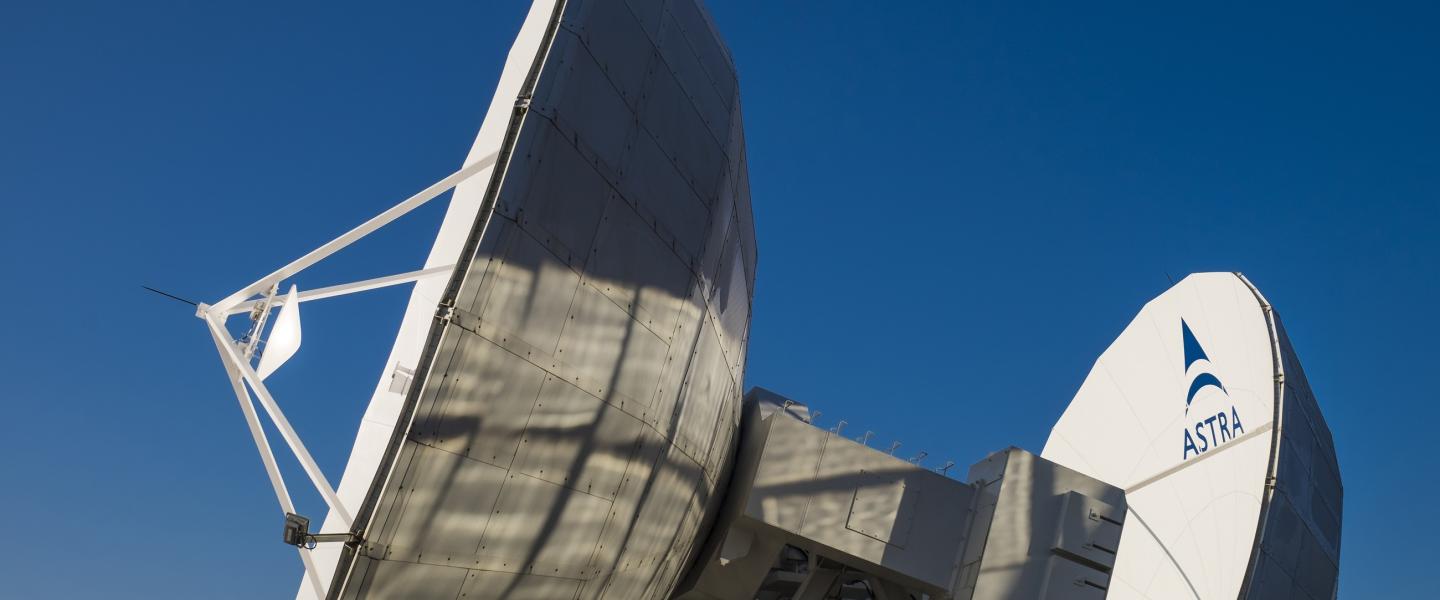 CANAL+ Group Launches Ultra HD via SES Video at Astra 19.2 degrees East
All CANAL+ French satellite subscribers to enjoy top-quality Ultra HD reception and multi-screen experience via SES's satellite thanks to new decoder
Luxembourg, 18 January 2018 – SES announced that CANAL+ Group, the leading pay-tv operator in France, is launching today its new satellite Ultra HD offer on a newly-designed, state-of-the-art set-top box using an SES satellite.
Canal+ Group delivers the UHD channels via ASTRA 19.2 degrees East, the leading satellite position in France. Leveraging the throughput and reach of satellite technology, Canal+ Group can make this offer available to 100% of TV households in the country.
Using their existing satellite dish, all CANAL+ French satellite subscribers will be able to enjoy a wide range of premium UHD content, including cinema, series, original productions and sport, using a new UHD satellite decoder, LE DECODEUR. Equipped with eight satellite tuners and integrated Wifi, the decoder also offers multiple functionalities and a new viewing experience by enabling multi-device and multi-room video consumption.
Frank Cadoret, EVP Distribution, Group CANAL+, said: "We are very proud to be partnering with SES to bring UHD to 100% of French households. Our new DECODEUR is the most advanced DTH box on the market with ultra-fast channel surfing and a completely redesigned user experience. Along with CANAL premium UHD content, particularly sports and original series (CREATIONS ORIGINALES), we intend to further boost our satellite customer loyalty and grow the existing subscriber base."
Ferdinand Kayser, CEO of SES Video, said: "CANAL+ Group is an important and long-standing partner for SES, and the SES Video team is proud to accompany our customer on its UHD journey. The commercial launch of this Ultra HD premium channel is a key milestone for the development of mass-market Ultra HD in France. We are delighted to see that French satellite pay-tv subscribers will enjoy the best viewing experience, both in terms of picture quality and functionalities. By positioning satellite at the heart of its distribution strategy, CANAL+ Group demonstrates that the role of our infrastructure is essential for linear TV distribution, offering the high throughput required for top-quality Ultra HD everywhere."
About CANAL+ Group
The CANAL+ Group is the leading pay-tv operator in France: the Group is the leader in the publishing and distribution of premium channels with its general channel CANAL + and its associated channels, as well as its thematic channels. It is also the leader in the distribution of multi-channel offers in France. The CANAL+ Group has an important international reach, with a presence in Africa, Poland and Vietnam. In total, the CANAL+ Group has more than 14 million subscribers worldwide. As a free television operator with three national channels, including C8, the fifth channel in France, and an integrated advertising agency, CANAL+ REGIE, the Group is one of the leading players in the commercial television market. Through its subsidiary STUDIOCANAL, the CANAL+ Group is the European leader in the production and distribution of cinema and TV series. The CANAL+ Group is wholly owned by Vivendi, an international group in content production and creation.
Direction de la Communication Groupe
CANAL+ Laurence Gallot 01 71 35 02 22
Antoine Banet-Rivet 01 71 35 00 26
About SES
SES is the world-leading satellite operator and the first to deliver a differentiated and scalable GEO-MEO offering worldwide, with more than 50 satellites in Geostationary Earth Orbit (GEO) and 12 in Medium Earth Orbit (MEO). SES focuses on value-added, end-to-end solutions in two key business units: SES Video and SES Networks. The company provides satellite communications services to broadcasters, content and internet service providers, mobile and fixed network operators, governments and institutions. SES's portfolio includes ASTRA, O3b and MX1, a leading media service provider that offers a full suite of innovative digital video and media services. SES is listed on the Euronext Paris and Luxembourg Stock Exchange (ticker: SESG). Further information available at: www.ses.com
For further information please contact:
SES
Markus Payer
Corporate Communications & PR
Tel. +352 710 725 500
[email protected]