Intelligence, Surveillance, Reconnaissance
The way governments understand their operational environment is changing. They increasingly rely on sensor data to augment on-the-ground human reporting, the ISR platforms that capture and relay data (including real-time HD video), command and control systems that disseminate the information, and the cloud-based systems that make everything work efficiently. Access to timely and persistent ISR information improves decision-making.
More about ISR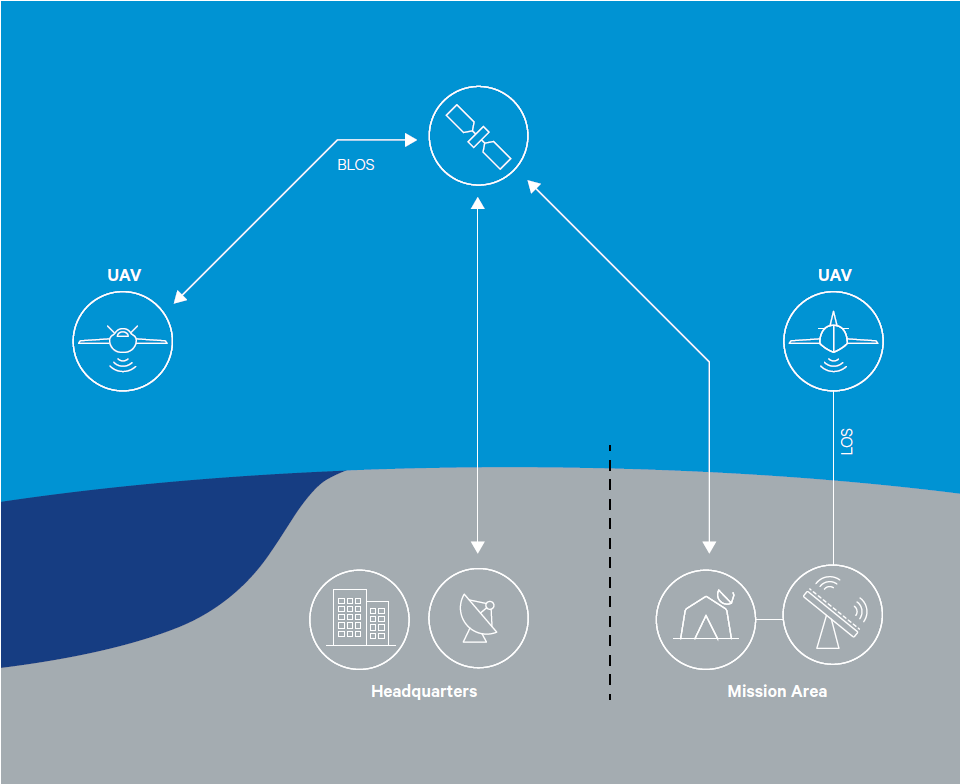 In this environment, Unmanned Aerial Vehicles (UAVs) are essential for ISR and border control missions. Yet, offboarding the sensor data and video feed from the plane to headquarters has proven challenging. Providing real- and near-real-time access to uncompressed data from the many sensors onboard the aircraft allows it to be processed on the ground, and shared with the wider team.
Governments around the world rely on our unique ability to provide reliable, robust, secure, and ubiquitous data communications at home and out of the national borders. As they become increasingly data-driven, government agencies need access to high-throughput, low-latency connectivity wherever their missions take them.
Our space assets in GEO provide global coverage via widebeams for broad geographical coverage, while our GEO HTS and O3b MEO constellation deliver high-performance beams for data-intensive applications. Our fibre-like connectivity ensures you receive ultra-fast access to ISR streaming video and GB-sized file transfers.
You will benefit from:
A global multi-orbit, multi-band fleet, and range of managed services
Seamless access to government networks and cloud-based applications
MEO-based mission beams that support large data transfers and collection from multiple sensor platforms
Low-latency MEO capabilities that enable secure and uninterrupted command control links
A partner with experience providing connectivity and infrastructure to NATO Alliance Ground Surveillance, the US Department of Defense, and the EU
UAV market is projected to grow at a Compound Annual Growth Rate of
14.15%
through 2025
Find out more about Intelligence, Surveillance and Reconnaissance:
Enabling Platforms and Services