Helping Our Customers Grow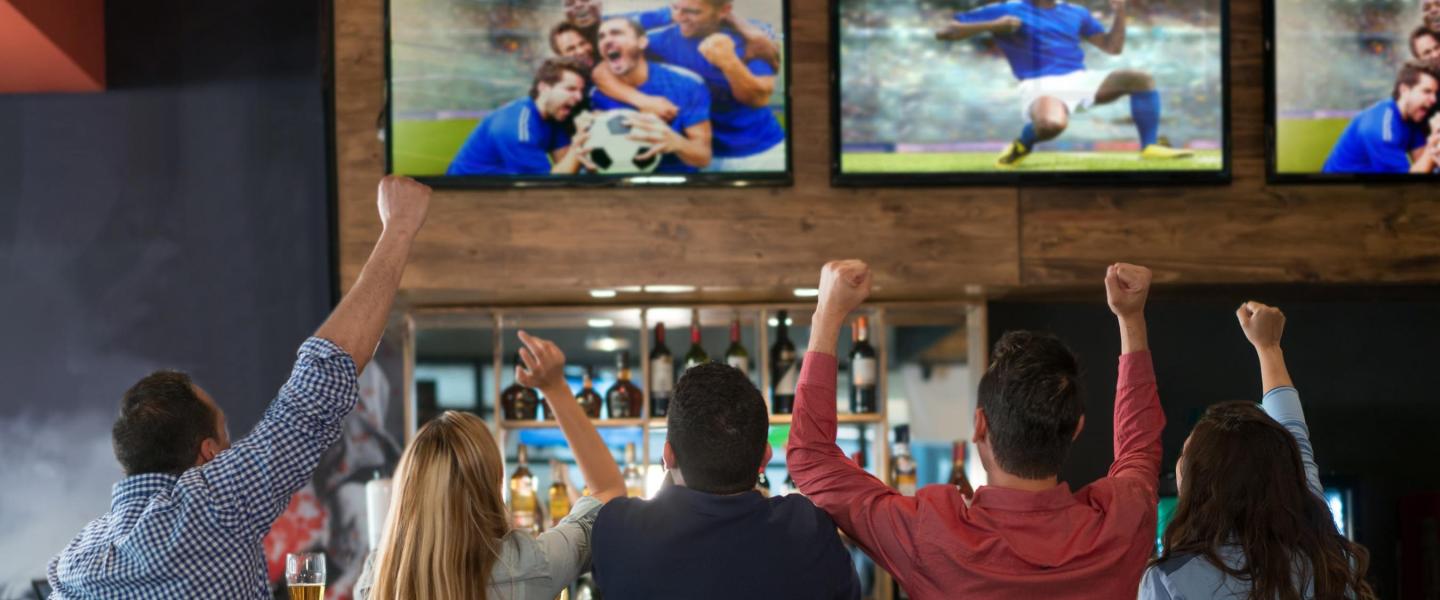 Helping Our Customers Grow
Collaboration is key to the way we run our business. Beyond simply selling satellite capacity, our primary focus is to help our customers grow their business. With 30 years of experience, we have the expertise to understand the specific needs of each customer, as well as the conditions in each market. As host to 40 direct-to-home (DTH) platforms, we support our customers through virtually every aspect of their business. Here are a few of our success stories from Central and Eastern Europe.
Orange Home TV
The 2013 launch of Orange Home TV in Romania focused on creating a high-quality multiscreen TV service to transform the entire TV-watching experience for the Romania customer. With coverage from our satellite at 31.5°E, we were able to provide the best satellite beam strength together with coverage over all of Romania, enabling Orange Home TV to deliver HD channels via the smallest dish on the Romanian market. This platform offers the largest number of HD channels, and has positioned itself as a premium service with our help. In addition to collaborating on the technical side – including complex advisory on every element of the platform and installer training – we have worked together to promote this service via 30 joint marketing campaigns.
Skylink
To support this platform that operates in the Czech and Slovak Republics, we have helped them to conduct a number of sales initiatives to increase the number of subscribers. Join activities include incentive schemes via point of sale and installer networks, supporting new registrations, making the switch from SD to HD, new installations, and regular meetings between SES and Skylink. In these meetings, the teams work together to summarise common achievements and results, exchange information about market trends, and develop plans for future cooperation.
Viasat (MTG)
We have worked together with MTG for more than 20 years, since the company pioneered the first DTH service in Sweden under the name Viasat. Today, Viasat broadcasts 230 channels in SD and HD to the Nordic and Baltic countries using satellite capacity on Astra 4A and SES-5, co-located at 5°E. In August 2016, Viasat launched the world's first Ultra HD sports channel, Viasat Ultra HD, and today the company is the main driver for Ultra HD in the region.
MagtiSat
MagtiCom is Georgia's largest telecommunications company, providing fixed, mobile and internet services. When they decided to launch MagtiSat, the first digital pay-TV service in Georgia, the local market knew very little about digital satellite television. We secured transponder capacity on the Astra 5B satellite, helping to build an uplink station, organising a number of educational seminars for media, and providing consulting and extensive retail support. The 2012 launch of MagtiSat was successful, with 150,000 subscribers in less than two years. Today, the platform is capable of reaching all of the 1.2 million households in Georgia – even those in the most remote and hard-to-reach villages. In 2015, MagtiSat digitised Ushguli, the country's highest mountain village, within the social project promoting digital satellite.
Zeonbud
In 2011, the Ukrainian digital terrestrial network provider selected SES to distribute the Ukraine's first and only digital terrestrial network. Using more than 300MHz of capacity on Astra 5B at 31.5°E, we contributed significantly to the digitisation process across the country to bring high-quality digital television to more than 17 million households.
Talk to us
For more information or for a quote, please contact us.