Empowering Industry 4.0 with O3b mPOWER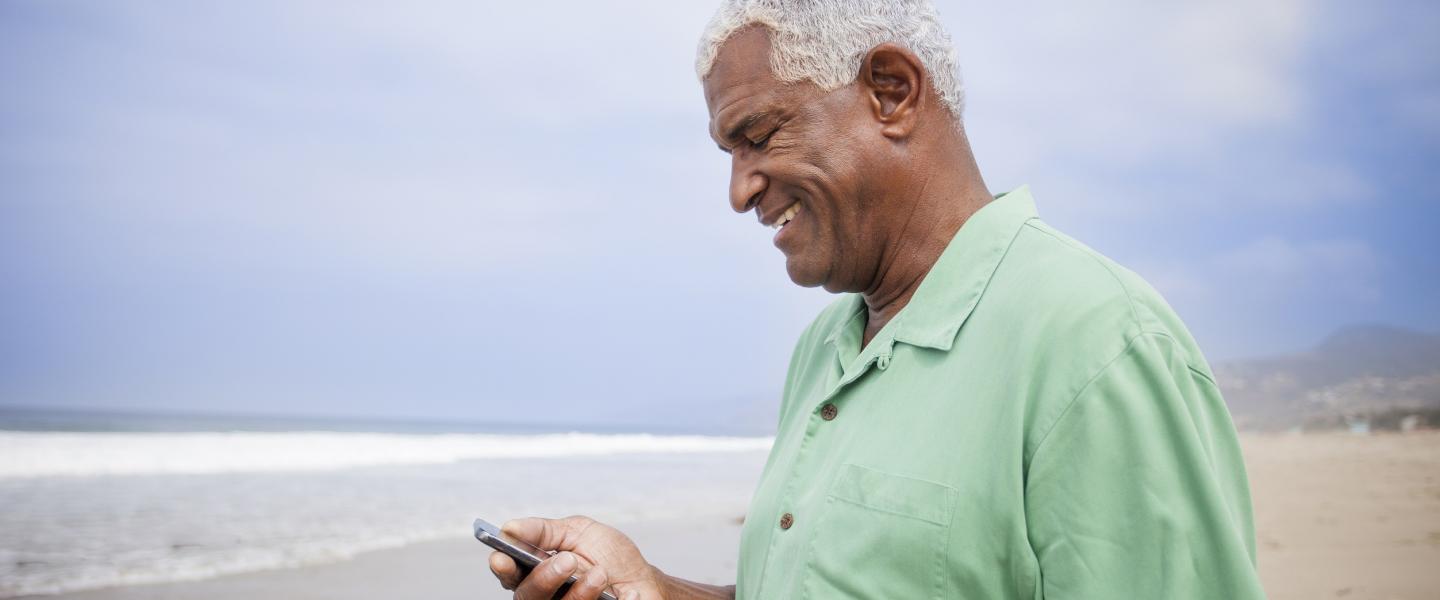 Empowering Industry 4.0 with O3b mPOWER
The connected world we are living in has the power to drive the Fourth Industrial Revolution (4IR). In addition to its connectivity capabilities, satellite technology promises even greater benefits for the evolution of Industry 4.0. How can satellite-based broadband network power the services that will drive the Industry 4.0 vision in the Pacific Islands?
Industry 4.0 Impact Across Asia and the Pacific
Industry 4.0 is quickly reshaping the way businesses operate, as well as how productive and efficient these operations can be. Accenture estimates that Industrial Internet-of-Things (IIoT) technologies could add as much as US$10.6 trillion to the global economy by 2030, and an increase in gross domestic product (GDP) of at least 1%. [1] These technologies contribute to life-enhancing healthcare and educational services as well as spur innovation and economic growth. In order for the Pacific Islands to benefit from this digital revolution, mobile connectivity will be of vital importance.
Providing reliable, high-speed connectivity to the Pacific Islands has always been challenging. Logistical hurdles and the high cost of laying miles of cables for a small resident user base spread across several miles of ocean, as well as the need for frequent maintenance, meant that high-speed internet was not economically feasible for many residents in outlying islands away from population centres. However, demand is growing for solutions to support low-latency applications in business (e.g. tourism, agriculture, and e-health) and the public sector to collect vital data, provide access to information, offer better services to citizens, and improve business opportunities. Islands such as the Cook Islands, Papua New Guinea, the Solomon Islands, and Palau have seen a transformation of their connectivity landscape with SES.

The Potential of Satellite in the Connectivity Ecosystem
In order to support these growing needs, telecommunications and mobile network operators (MNOs) are looking toward space to overcome the considerable costs of updating infrastructure. In 2014, when SES launched our high-speed, low-latency O3b MEO satellite-based technology and services in the Pacific Islands, it provided fibre speeds before cables could reach the region. [2] Still the increasing demand for connectivity in the region has driven more undersea cable projects. This is despite the fact that these cables are prone to damage - as seen in Tonga in January 2019 when an undersea cable was damaged, or in Papua New Guinea in May 2019 where an earthquake damaged terrestrial and subsea transmission infrastructure. In these instances, SES solutions were deployed to restore
Building on the low-latency, high throughput connectivity our O3b MEO satellite delivers to the Pacific Islands today, the next generation O3b mPOWER will offer customers and end users the flexibility and freedom to accelerate their businesses and expand to the outer islands. Partnerships with cloud services providers (CSPs) Microsoft and IBM give our customers intelligent access to media content and business applications. Additionally, as 5G develops, network function virtualization, IoT support, and network autonomy will need Edge Cloud systems. Cloud connectivity enhances our customers' ability to deliver content wherever they want to go. As the only operator of a multi-orbit satellite fleet and through our technology partners, our customers gain enterprise broadband and rural connectivity solutions optimised for their specific needs in the Pacific Islands.

What Can O3b mPOWER Do for the Pacific?
The Pacific Islands have begun to harness the transformative power of connectivity, and are open to embracing technologies such as cloud, the Internet of Things (IoT) and 5G to drive innovation. As the only satellite operator with a commercially and operationally proven non-geostationary satellite orbit (NGSO) fleet, SES can address a much larger range of connectivity use cases than other providers.
Hyper-connectivity in the Pacific is only attainable if satellite is integrated with other critical elements of digital infrastructure. O3b mPOWER offers customers and end users flexibility and freedom to accelerate their businesses and expand further into remote areas faster and more cost-effectively than before. Companies can easily and seamlessly integrate with customer and partner networks to optimise network performance, and also reduce overall operations costs as their needs continue to grow. This enables customers to deliver a superior end user experience for services such as videoconferencing, enterprise-grade cloud services, and back-up connectivity for mission-critical data links. [3]
Additionally, O3b mPOWER offers customers the freedom to match the growth of their connectivity solution to their business growth, similar to cloud computing models where bandwidth supply can be matched to end user demand over time. Developed by O3b mPOWER's technology partners, a new family of customer edge terminals reduces total cost of ownership by simplifying installation, service turn-up, and ongoing management and maintenance. This model is particularly valuable in lowering the cost-to-risk profile associated with places, like the Pacific Islands, that were not considered economically
feasible in the past. This enables customers and their end users to address new market opportunities faster and more cost effectively than ever before.
Over the next few years, Asia will witness the largest growth in enterprise very-small-aperture terminal (VSAT) sites, growing at a CAGR of 7% to reach almost one million by 2026. Governments seeking to bridge the digital divide and launch connectivity programmes to accomplish Industry 4.0 goals will be the key growth driver, followed by banking. [4]
With O3b mPOWER, telcos and MNOs are empowered to connect customers in the farther reaches of the Pacific Islands that were previously beyond their reach, deliver more value, and better serve their end users with dedicated capacity packages and shared bandwidth. To accomplish Industry 4.0 goals and realise the productivity gains of 4IR in the Pacific Islands, enterprises must have access to strong connectivity and low-latency – particularly on the islands too difficult to reach by terrestrial communications infrastructures.
For more information about O3b mPOWER, contact us now or visit o3bmpower.ses.

[1] Accenture: The Growth Game-Changer
[2] SES: Innovation: O3b's New Satellite Technology & Services in the Pacific
[3] Engineering Freedom
[4] SES-12: Elevating Experiences Today