Don't miss The 5th Annual Nashville Universe Awards on The Country Network - June 18th!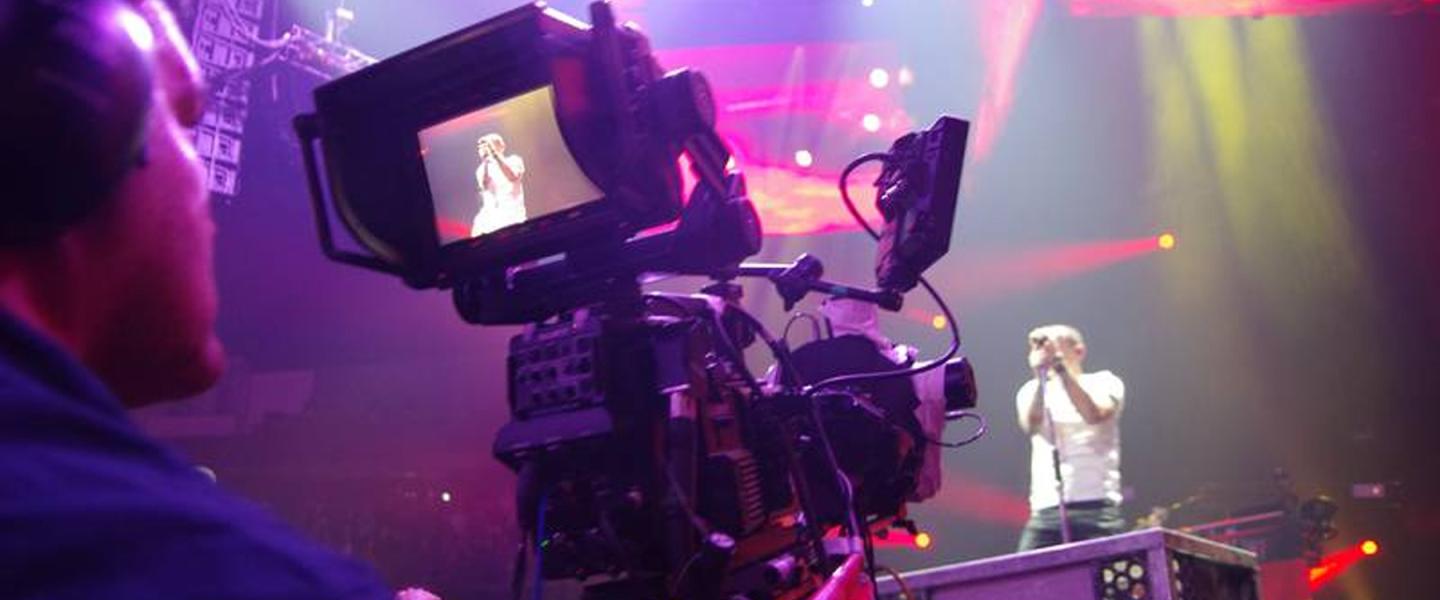 Don't miss The 5th Annual Nashville Universe Awards on The Country Network - June 18th!
The 5th Annual Nashville Universe Awards held at the world-famous Wildhorse Saloon last month will be aired on June 18th at 7 p.m. on The Country Network, as well as free-to-air on the SES Events channel.
Contact SES for information on receiving this offering in 4K at (609) 987-4400 or email us at [email protected]
This event gives recognition to artists, industry leaders, and organizations who are blazing new trails in the entertainment industry. Sponsored by Music City Light & Regions Bank, the evening will feature performances by 2Steel Girls, Adley Stump, Barrett Baber, Celeste Kellogg, The Darrin Morris Band, Fiona Culley, Lucas Hoge, Morgan Myles, SaraBeth, Southern Halo, Tate Stevens & Trailer Choir, with more to be announced. Hosts Adam Wurtzel & Adley will serve as MC of the festivities.
"TCN is a discovery platform for fans seeking the next generation of the best artists and bands in country music. Although we play the big named artists, we also like to introduce you to the best new artists on the rise. To that end, our partnership with Nashville Universe is a strategic move for us as both companies share a passion for showcasing emerging talent! We are very excited to kick off our partnership with the broadcast of The 5th Annual Nashville Universe Awards, and bringing our viewers a first-class entertainment experience." - Tim Eaton, President & CEO – The Country Network
"We could not be more excited about having Adam and Adley host the 5th Annual Nashville Universe Awards, our partnership with The Country Network to shoot and broadcast the show, returning to the Wildhorse Saloon for the third straight year, our brand partnerships with Regions Bank and Music City Light, and the incredible line-up of talent nominated and performing! Our mission is to shine a bright spotlight on the next generation of stars, and I believe that's exactly what fans will see LIVE at the Wildhorse on May 8th and then on TCN!" – Jeff Willett, Partner – Nashville Universe.
4K GETS MORE ENTERTAINING WITH THE COUNTRY NETWORK
The Country Network 4K is the first live 24/7 4K music, lifestyle and entertainment channel. Operated by TCN Country, LLC, globally, it offers audiences the latest country music videos, industry updates and exclusive interviews with artist and musicians. Available as a linear cable/satellite channel via SES's Ultra HD multiplex, The Country Network 4K provides the ultimate backstage pass so you can hear exclusive content and watch the latest videos from top artists. As one of the most talked about special interest channels, the young network reaches an audience of more than 15 million viewers in more than 51 markets in the US.
Not limited to just videos and music, viewers will find interviews, artist performances, tour dates and more. As a discovery platform, TCN will always try to introduce viewers to new artists on the rise, along with the biggest names in the country music industry.
From bars on Historic Broadway in Nashville, Billy Bob's Texas, and movie locations, to tropical destinations, the open highway, and live studio content, this is the channel that incorporates music in all aspects of life.
The Country Network 4K offers a vast library of 4K Ultra HD music videos, trends and lifestyle, plus the network's own production of original programs that include travel shows, charity events, studio, fashion and entertainment news, and much more. There's something for everyone who wants to enjoy the country music lifestyle. Viewers can finally enjoy high quality 24/7 Country Music entertainment in 4K Ultra HD.
Keep watching for these exciting The Country Network 4K titles:
Live from The Valentine (13-episode artist showcase series)
Our Land – The Music Highway (15-episode travel series)
On The Rise (16-episode music & video series)
Live From The Couch (15-episode live performance series)
Saturday Night Field Party (8-episode hosted music video series)
TCN Studio B Sessions (9-episode songwriter circle series)
Guitars & Swim Up Bars (2-episode Mexico Travel series)
Pure Country 25th Anniversary Celebration (One-hour special)
Billy Bob's Texas Pickin for Preemies (4-episode song swap series)
Kevin Costner (One-hour music special)
TCN Christmas Show (One-hour live Christmas Songs Special)
Top 20 Countdown (ongoing weekly series)
Nashville Insider (13-episode ongoing music news series)
To learn more about The Country Network 4K channel, its feeds and shows, visit www.TCNcountry.com
Go back to our SES 4K UHD website