O3b mPOWER: Cruise & Maritime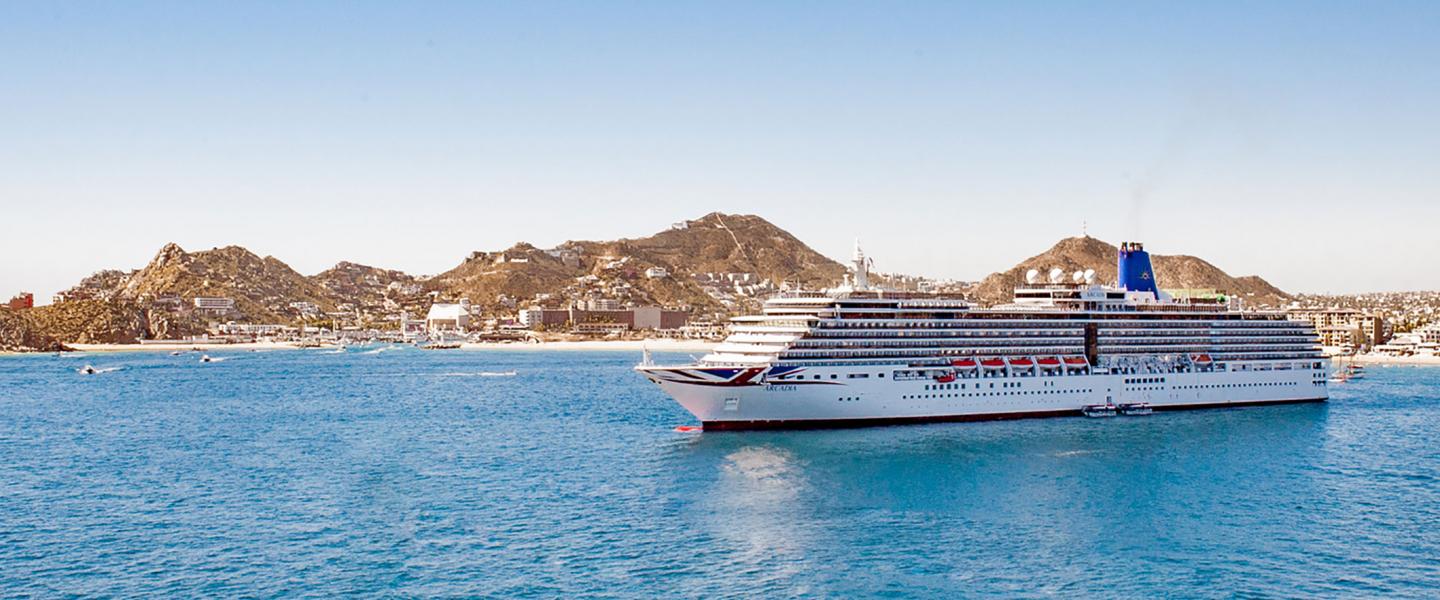 O3b mPOWER: Cruise & Maritime
SES's VP Maritime Market discusses what O3b mPOWER will mean for the cruise sector
In the last decade, connectivity has become indispensable to the cruise and maritime industry. Internet-enabled shore-to-ship and ship-to-shore communications play an important role in ensuring crew welfare and guest satisfaction on cruise ships. And connectivity-led technology applications bring simplicity to all aspects of vessel operations. Our first-generation O3b Medium Earth Orbit (MEO) constellation helped bring connectivity to cruise ships operating on the high seas. How will O3b mPOWER help augment the cruise experience for guests and crew?
We spoke with Gregory Martin, VP Maritime Market, about the role O3b mPOWER will play in meeting cruise connectivity demands in the future.
In terms of connectivity, how do you think the cruise industry has changed in the last decade?
Over a decade ago, cruise ships used to have just a small trickle of network capacity. Guests were charged by the minute to access connectivity services, but the internet was always slow and sluggish. By this time, however, people already had their own devices and social media was taking off. On cruise ships, guests wanted to stay connected—to their social groups and network, across the apps that they used. So, there was a growing gap between the kind of connectivity people wanted on a vacation, and what was possible at sea.
The lack of connectivity was seen as an obstacle that would lead to a decline in revenues and cruise passenger numbers. Cruise ships needed to bring a social aspect to the guest experience, and provide connectivity that was fairly priced—even on the high seas. In the last decade, there was a lot of thought put into how to make that happen. Today, cruise connectivity has improved tremendously.
How did our O3b MEO constellation help cruise lines meet the growing demand for connectivity?
The O3b MEO constellation was a game changer for cruise connectivity. When we installed and operated the MEO-capable system for the first time ever—on Oasis of the Seas and Allure of the Seas—company executives and guests on the ships were shocked by the levels of connectivity they were receiving. We were able to provide a low-latency option that made cruise connectivity useful and snappy—even video-based applications worked well without being slow or sluggish. This kind of connectivity was previously believed to be impossible on a cruise ship. It was a huge transformation, and cruise companies started to realise that, with a MEO-capable system, you could have a multi-hundred megabit service, or a gigabit service, that would be stable and functional throughout the voyage. It set off a technology race between cruise lines. Today, having a MEO-connected cruise ship is the standard across the industry.
How are cruise lines leveraging the high-throughput, low-latency capabilities of our O3b MEO constellation to improve the guest experience?
Cruise companies are trying to make every possible aspect of the cruise experience as seamless and personalised as possible—by utilising technology in different ways. For example, if you're a guest on Princess Cruises, you will receive the Ocean Medallion—a wearable RFID tag that acts as a passport to your cruise experience. Your cabin doors will open automatically, your room's heat and lighting will be set up as per your preferences, and food and beverage orders will reach you—wherever you are on the ship. With technology integrating every aspect of the cruise vacation, guests walk away feeling like they have had a truly personalised experience.
What challenges are our customers in the cruise industry facing today? And how will O3b mPOWER address those challenges?
Today, the demand for connectivity is growing at a very significant pace of 20% to 30% per year. More guests and crew members are taking advantage of connectivity services available on cruise ships. There's also much more traffic off the ships as people upload more photos and video content than ever before. With O3b mPOWER, cruise lines will be able to fully realise this growing capacity requirement. O3b mPOWER—our second-generation, business-grade system—is really the mid- to long-term option for success for our customers in the cruise sector.
As the cruise industry grows, cruise lines are diversifying. They're looking at new destinations, different types of cruises, and different ship formats. With O3b mPOWER, we can provide flexibility within the coverage range that we have—regardless of destination, size of vessel, or capacity requirements.
What aspects of O3b mPOWER interest our customers in the cruise sector?
Our customers in the cruise industry are really excited about the flexibility O3b mPOWER will bring. They'll be able to scale up and scale down connectivity to the ship as needed. They'll be able to make cruise ships easier to operate by eliminating infrastructure, and pushing some of their operations to the cloud. And they'll be able to provide guest experiences that are even more personalised and seamless.
With the higher throughput connectivity that O3b mPOWER will bring, cruise lines will have access to multiple gigabits of raw capacity. It will be a future-proof system that allows a lot more flexibility, and very importantly allows cruise operators to optimise the guest experience across the whole system.