Fuelling inflight connectivity success with SES
Fuelling inflight connectivity success with SES
Sky-high opportunity: Choosing the right technology partner fuels IFC success
Whether a passenger chooses to surf the web, email, or sit back and relax with a film in an airplane, inflight connectivity (IFC) is becoming recognised as a valuable tool for airlines to differentiate themselves and to retain customers' loyalty.
And it's not just passengers using IFC for leisure or business. Cabin and cockpit crews also expect reliable connectivity to communicate with head offices and, for example, to check traffic and staff schedules. They can also order parts and supplies mid-air, so that when landed, waiting time for repairs or fresh cabin stocks can be minimised.
But the underlying technology decisions that airlines and specialist W-Fi service providers need to make to enable IFC are highly complex, requiring major investment and careful planning. Hence for an IFC provider and for their airline customers, it is important to choose the optimal solution.
In a recent webinar, Simon Gatty Saunt, SES Regional Vice President Europe, Data and Mobility Services, and Gez Draycott, SES Senior Manager, Sales Engineering provided their insights on the IFC market and many key issues that the fast-growing IFC sector is facing.
Demand set to skyrocket
IFC has just begun to become widely available on domestic US flights. While roll out on longhaul flights is in its infancy, global availability is something the industry is already anticipating. According to Airbus, passenger traffic will more than double to 6.7 billion worldwide in 2032 compared to today. Furthermore, in a global passenger survey conducted by Honeywell, 81 of respondents said that Wi-Fi should be available in all flights, both domestic and international. All told, it's clear that the IFC opportunity is huge.
Gatty Saunt said, "Passengers increasingly will want to do in the air what they can do at home: to access their social media networks, stream YouTube, watch Netflix movies and live sport."
However statistics show that in today's IFC's early adoption phase, only 3-4% of passengers utilise Wi-Fi in the plane, and mainly to visit social network sites, news and travel websites – all of which are not bandwidth-heavy activities.
As such SES believes that in today's early adoption phase of IFC uptake, Ku wide beams may be the optimal solution for the IFC market.
Wide beam now, high throughput capacity tomorrow
SES believes that the current bandwidth requirements for IFC can be economically satisfied with a wide beam infrastructure. Wide beams can deliver very competitive Mbps comparable to HTS, and with efficient modulation techniques, they deliver quality of experience to the passengers.
There are several other advantages to using Ku wide beams. Not only are the beams ideal for broadcasting TV content, they are well suited to accommodating gradual traffic increases and. This scalability helps make IFC more economical, particularly for offering IFC on low density and starter routes. Also Ku wide beam capacity, unlike the newer Ka, is currently readily available worldwide, so airlines can be confident that ample capacity is available should they want to offer IFC.
With today's still-modest IFC uptake, and the low volume of bandwidth being used, Ku wide beams are more than capable of providing the connectivity needed today. However in five years' time, with more people set to use IFC and for more bandwidth intensive activities such as watching Netflix or YouTube, Ku wide beams alone will not suffice.
Instead, IFC in its more advance stage in the future can best be supported by a complementary offer of wide beam capacity and Ku and Ka high throughput capacity.
This staged approach will reduce capacity inefficiency, enable airlines and IFC providers to introduce and support multiple applications smoothly, and it will help them to efficiently provide and monetise IFC networks as customers' needs grow.
Draycott highlighted the capability and efficiencies that SES-12 will deliver as part of this evolution when it is launched at 95 degrees East in 2017. "With its 72 high throughput Ku beams, the SES-12 capacity used for IFC will only need to be served by just two teleports, thus reducing complex synchronisation requirements." SES-12 will have the power and capacity to carry ample bandwidth for IFC requirements. At the same time, teleport switching and management can be kept to a minimum, promoting efficiency.
Choosing the right capacity in the right place at the right time
SES is actively dedicating current and future mobility capacity to the aviation space, delivering the bandwidth and reliability that airlines need today and for tomorrow for IFC.
Today, SES fleet offers Ku-band coverage to support the world's busiest airline routes with SES-6 and upcoming SES-9. In 2017, SES's state-of-the-art SES-12 satellite with its high throughput satellite will be able to meet dramatic upsurge in air travel and increased need for band-width extensive services.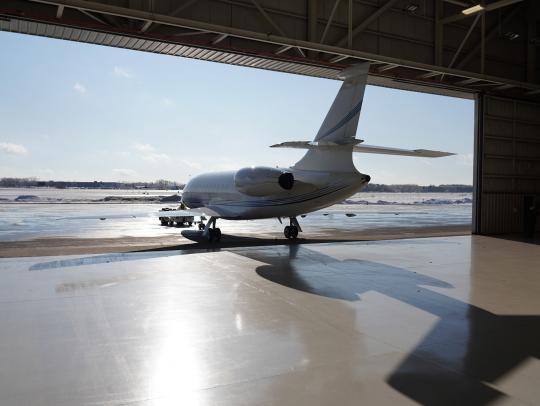 Collins Aerospace
Together with Collins Aerospace, we're enabling business aviation passengers to access fast, reliable connectivity anywhere in flight.
Read more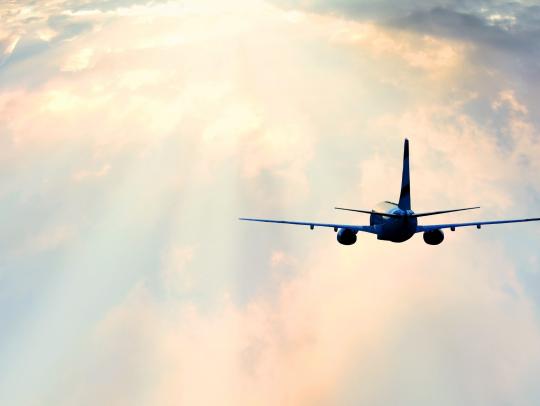 Panasonic Avionics Corporation
Together with Panasonic Avionics Corporation, we bring global connectivity to 3.6 billion passengers each year.
Read more