Empowering climate activism through space-based connectivity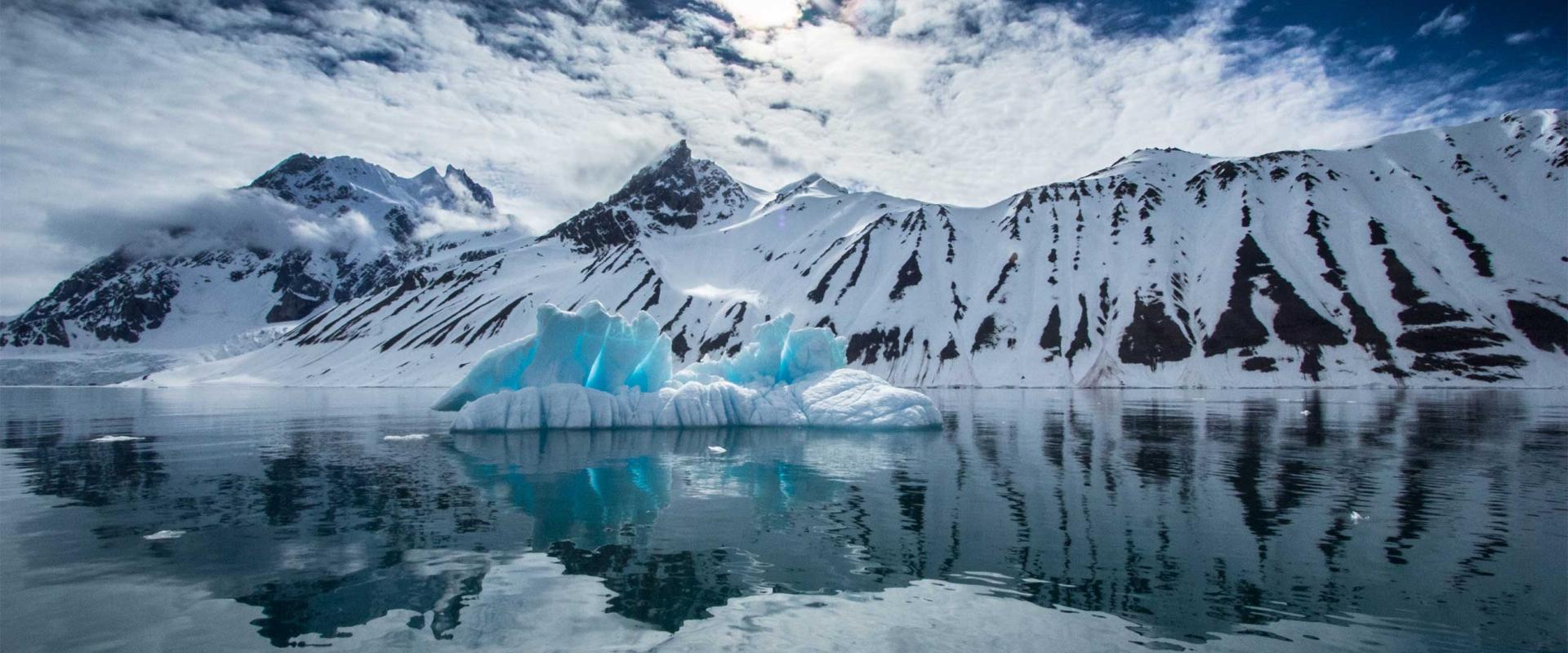 Empowering climate activism through space-based connectivity
Making a difference in the world is central to SES's mission. To create a greater impact through every aspect of our business, we relaunched our environmental, social, and governance (ESG) strategy in 2021 to align with the UN Sustainable Development Goals. In addition to working to achieve net zero by 2050, our dedicated ESG team looks for opportunities to leverage SES's space-based capabilities to advance key sustainable development initiatives—including combatting climate change.
Last year, we connected with Robert Swan, founder of the 2041 Foundation, to assess how our satellite connectivity services—with their unmatched reach and reliability—can support his work to help protect the planet. With the support of our partner Speedcast, we are providing Robert and his team with a robust connectivity solution during their upcoming expedition to Antarctica.
"Robert has a bold mission to bring awareness to the importance of preserving Antarctica," said Amber Ledgerwood, Senior Manager, Social and Environmental Impact at SES. "We felt strongly that working together would enable him to take his story everywhere, and inform ways we can collaborate with our customers and partners to inspire climate action around the globe."
We sat down with Robert to discuss the story behind his mission and how SES is supporting him.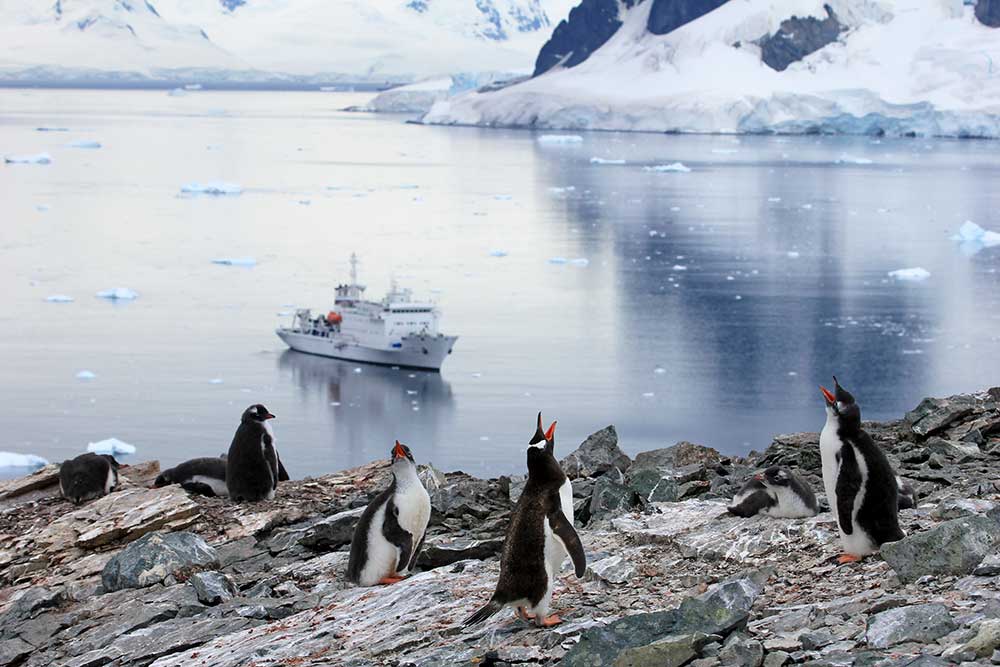 What first inspired you to visit Antarctica, and can you describe what it's like there?
When I was 11, I saw a film about the explorers who went to the North and South Pole. I was inspired both by these extraordinary people and this place at the bottom of the world that captured my imagination. It's the one place in the world that films and photographs don't do justice—the scale of it is overpowering. From icebergs coming over the horizon, to huge mountains and glaciers, to the breathtaking wildlife—visiting Antarctica is like being on another planet.
You've been to the continent more than 70 times. How has it changed since your first visit?
There are two parts of Antarctica: the continent's edges and its centre. The centre is about the size of the United States, and the temperature here falls below -40°C, even in the summer. This region hasn't changed drastically since my first visit. But what's happening at the continent's edges is one of the most alarming examples of how quickly climate change is affecting the planet. Ice shelves that previously covered whole islands have disappeared completely, while wildlife such as penguins are struggling to survive.
Can you elaborate on your mission to protect Antarctica beyond 2041, and why you're encouraging young people to get involved?
In 2041, the long-standing agreement that protects Antarctica as a reserve for science and peace will end. My goal is to inspire people to take action to prevent the continent's natural resources from being exploited in the future. Although young people will have the biggest impact on safeguarding Antarctica in 20 years' time, I encourage people of all ages to get involved—we need all the support we can get.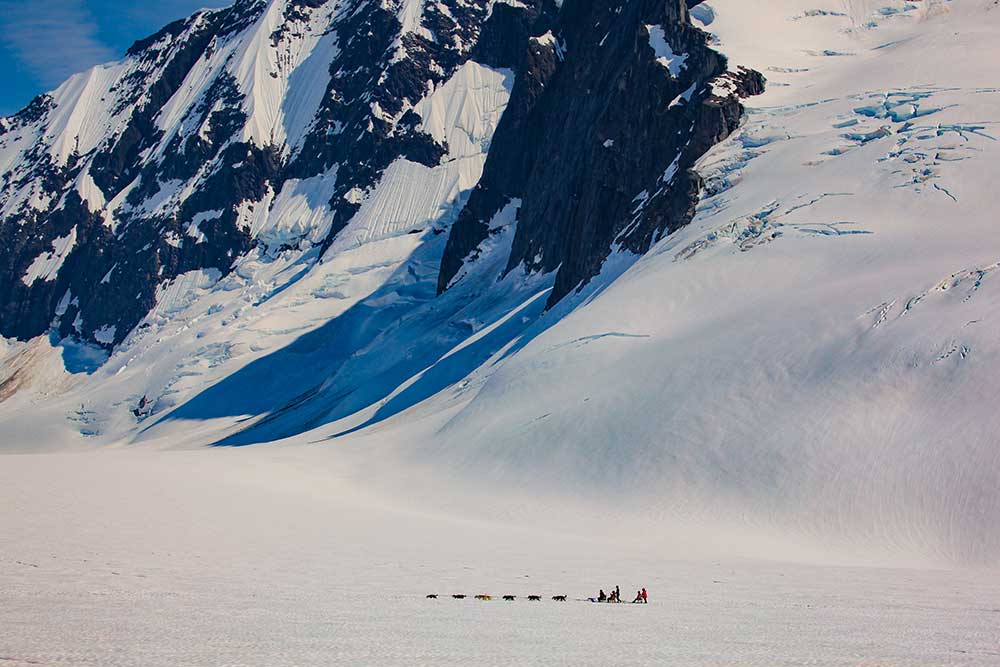 What exactly do you mean by exploiting Antarctica, and how can this be prevented?
The worst-case scenario would be that oil rigs and mines are set up on the continent. The first step to preventing this is making people aware that we have roughly two decades to stop this from happening. The second is advocating for governments, businesses, and consumers to adopt and scale their use of renewable energy. This would mean that drilling for fossil fuels in Antarctica won't be necessary or even make financial sense in 20 years' time.
You have an event planned for this year. What does it involve?
We have 140 people from 38 different nations boarding a ship travelling to and around Antarctica. As we explore the continent, we'll be empowering participants to share the journey with their friends and families, as they develop leadership skills, and hopefully continue working to preserve Antarctica afterwards.
How is SES supporting the event?
Historically, we've travelled to and around Antarctica with very limited or unreliable internet access. Thanks to SES, this is the first time—after 28 expeditions—that we're going to have an internet connection that enables each of us to livestream during our expedition. We also have an SES team member coming on the trip to provide technical support to ensure we have a strong connection throughout the trip.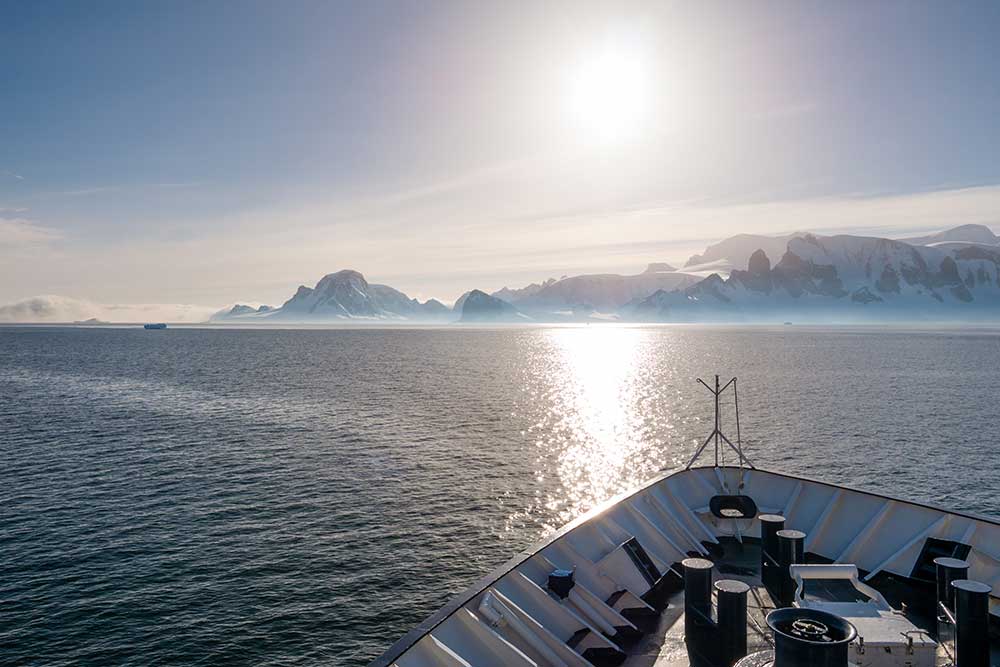 How can people watch the event?
Viewers will be able to access a live feed on our website, and both the 2041 Foundation and SES are going to be posting updates to social media. Our attention spans, especially online, are lower than ever, but by allowing audiences everywhere to share in the magic of Antarctica, we can inspire more people to stop and think about how they can help protect this incredible place.
Is there a moment from your travels that impacted you the most?
When I walked to the South Pole, my group and I noticed that our faces were blistering, and we often woke up feeling like salt had been rubbed in our eyes. We didn't know why until NASA confirmed that we'd walked under a hole in the ozone layer, which caused ultraviolet light to reflect off the ice and damage our faces. That's when I realised that looking after the planet isn't someone else's problem—it's one that we all share. That's why I'm deeply grateful to SES for taking part in the responsibility of shaping a sustainable world for future generations.
Related content
| | |
| --- | --- |
| | Access our Satellite Stories podcast to learn more about the connectivity solutions we're providing in Antarctica: |