Unlocking the potential of a changing marketplace
The structure of content rights deals is changing fast. As traditional broadcasters, VoD platforms, and social media channels all compete for viewer attention, the potential value of content is higher than ever. Content rights owners are uncovering new routes to market for both produced and acquired content by leveraging the potential of multiple platforms across multiple territories.
Yet, with more platforms and devices entering the equation, the technical complexity of delivering your content to licensees has grown too. As delivery requirements grow, timelines shorten, and margins tighten, we take a consultative approach to helping you effectively manage your content supply chains.
For each new content deal, distributors and license holders have to deliver on a certain set of expectations. Whether you're distributing premium sports or a catalogue of independent films, we ensure you can meet the specific requirements for each content deal.
Content Management
Enabling multi-platform viewing experiences
Find out more
We acquire, manage, and deliver linear, non-linear, and live content for broadcast and online platforms—so you can stay focused on securing profitable deals that help you extend your reach and grow your brands.
At SES we:
react to the needs of the market by taking a platform-agnostic and hybrid approach to configuring technology and operational systems
stay firmly focused on delivering our customers' content rights deals
audit existing operational models, often uncovering multiple opportunities to save on cost, and simplify processes for rights owners
work with rights holders to ensure that they can overcome the challenges of transitioning from legacy systems, and delivering content to multiple platforms and territories
Content Distribution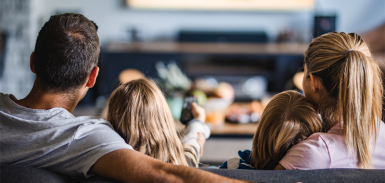 Find out more
Together with content rights owners, we make sense of trends in the video industry, and work to improve turnaround times in order to fully exploit new revenue opportunities.
Contact us
Learn how we can work together to deliver on the best content rights deals.
Talk to us today