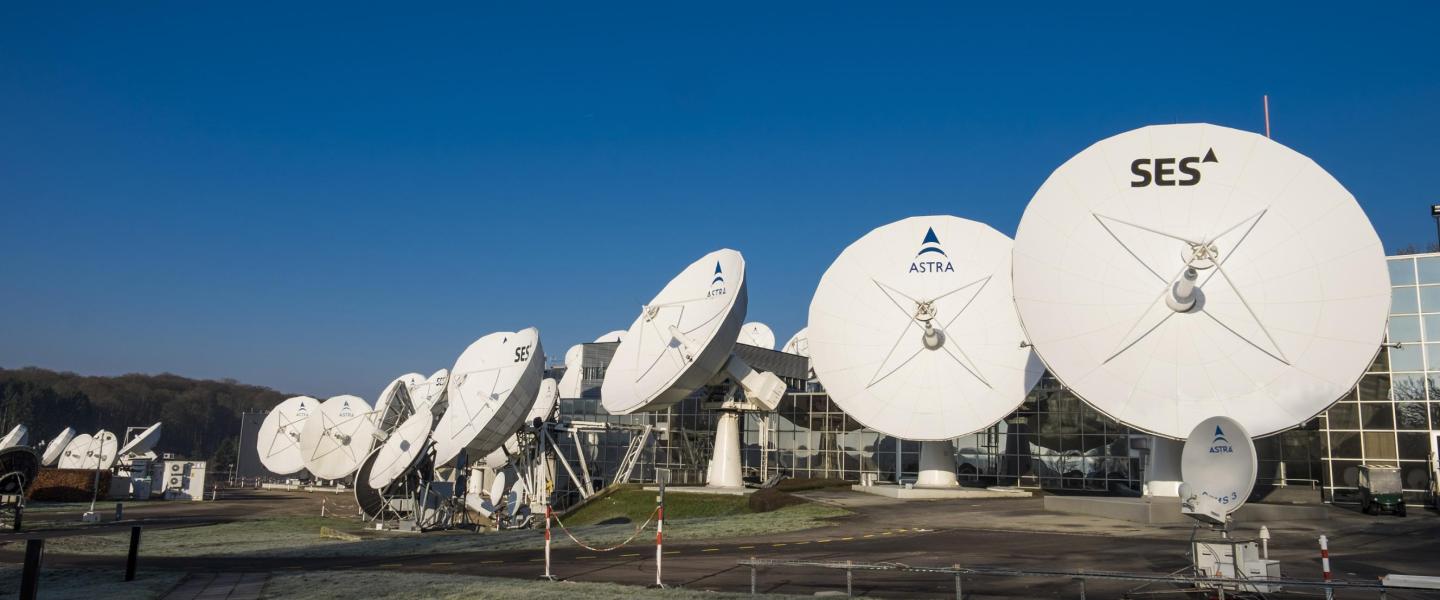 LUXEMBOURG, 25 October 2019 -- SES S.A. today announced its financial results for the nine months ended 30 September 2019 with financial performance continuing to be in line with SES' expectations; sequential growth in quarterly revenue and EBITDA and financial outlook unchanged.
Steve Collar, CEO, commented: "For the seventh consecutive quarter, our results are in line with our expectations and with the outlook that we have given to the market, reflecting our on-going focus on execution in the core of our business. As expected, we are seeing revenue and EBITDA expansion flowing through in the second half of 2019 with strong control over costs and discretionary spending and the continued rationalisation and simplification of our business and organisation. Execution remains the focus for the rest of the year as we look to close out 2019 with a strong Q4 outturn, much as we did in 2018 and implied in our financial outlook which remains unchanged.
In Video, we completed the combination of our infrastructure and services capabilities; launched a dedicated TV platform in Ethiopia; secured important renewals in our core neighbourhoods; and introduced new products, such as a Satellite/OTT synchronisation capability, managed cloud playout through our partnership with Microsoft Azure and the further development of our in-house orchestration platform SES 360.
Our Networks business continues to grow with recent customer successes including important incremental business on SES-15 in support of our aero service provider customers; important business aviation partnerships with Collins Aerospace and Vista Global; our Signature Maritime Solutions now enabling connectivity in the Mediterranean; and deploying 'life-changing' broadband services that will allow our partners to improve connectivity in rural areas across Indonesia and Colombia.
I am excited by the progress that we are making with O3b mPOWER and our vision for a connected, seamless, cloud-scale MEO/GEO network. We are through the critical design phase for O3b mPOWER and have secured the launch of the first seven satellites with SpaceX for 2021. Importantly, we have partnered with Microsoft to extend Azure ExpressRoute services globally across our network, with our combined customers benefiting from the reach and performance of the SES network. All of this will be enabled by an automation and orchestration platform based on Open Network Automation Platform (ONAP) in partnership with Amdocs and leveraging our in-house Adaptive Resource Control (ARC) under development with Kythera to deliver unprecedented levels of flexibility and network efficiency. All of which will make it easy for our customers to get the very best service, delivered when and where they want it, at the right economics and with an unprecedented array of service offerings and enablement.
This was underscored with the recent announcement that, together with Thales Avionics, we have successfully completed seamless and uninterrupted multi-orbit inflight interoperability demonstrations, paving the way for our MEO network to enhance and disrupt aviation services much as it has in cruise.
Finally, the FCC Chairman has reiterated his belief that there will be 'results to show in the Fall' from the ongoing proceeding to repurpose C-Band to support the rapid and broad-based roll out of 5G services in the U.S. while protecting the 120 million TV and radio households who rely on the networks that our customers support. The C-Band Alliance is engaged proactively with all stakeholders in the U.S. to ensure that our proposal delivers a fair deal for all.
...
For further information please contact:
Richard Whiteing
Investor Relations
Tel: +352 710 725 261
[email protected]
About SES
SES is the world's leading satellite operator with over 70 satellites in two different orbits, Geostationary Orbit (GEO) and Medium Earth Orbit (MEO). It provides a diverse range of customers with global video distribution and data connectivity services through two business units: SES Video and SES Networks. SES Video reaches over 355 million TV homes, through Direct-to-Home (DTH) platforms and cable, terrestrial, and IPTV networks globally. The SES Video portfolio includes MX1, a leading media service provider offering a full suite of innovative services for both linear and digital distribution, and the ASTRA satellite system, which has the largest DTH television reach in Europe. SES Networks provides global managed data services, connecting people in a variety of sectors including telecommunications, maritime, aeronautical, and energy, as well as governments and institutions across the world. The SES Networks portfolio includes GovSat, a 50/50 public-private partnership between SES and the Luxembourg government, and O3b, the only non-geostationary system delivering fibre-like broadband services today. Further information is available at: www.ses.com