SES GS Awarded U.S. Government Satellite Solutions Contract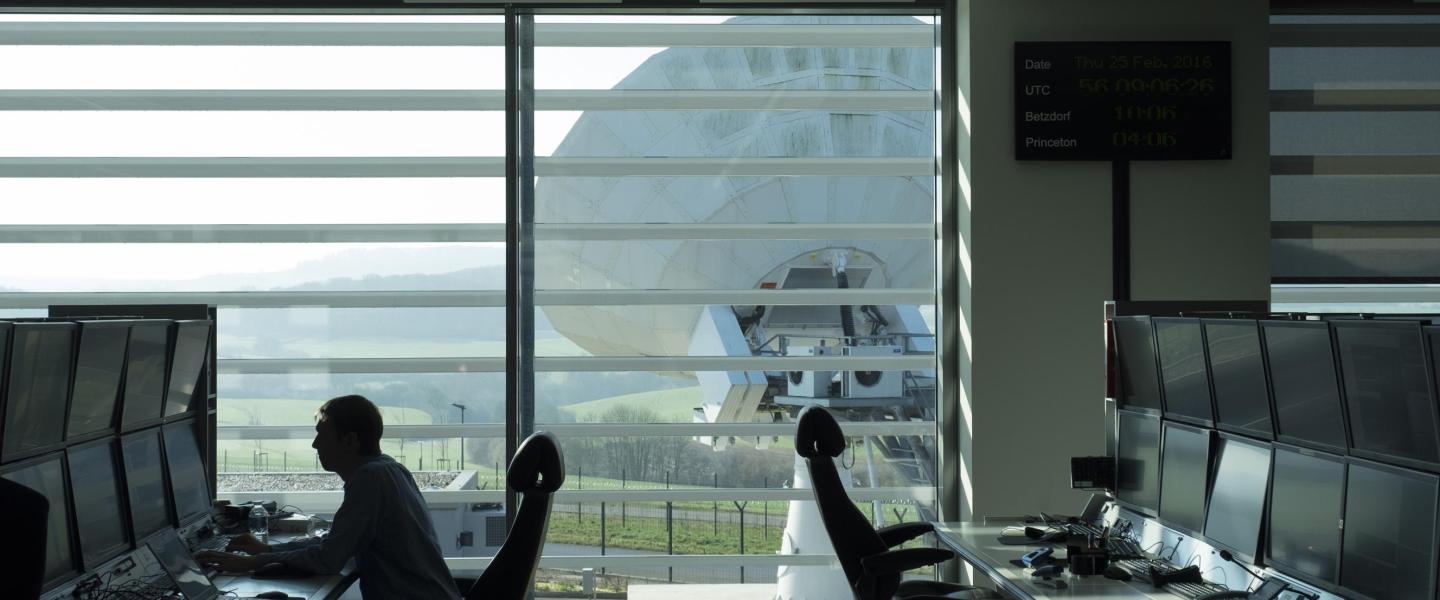 SES GS Awarded U.S. Government Satellite Solutions Contract
SES Government Solutions awarded Complex Commercial Satellite Communications Solutions contract (CS3) to bid on U.S. Government managed-services opportunities
Luxembourg, 2 November 2017 - SES announced that the U.S. General Services Administration's (GSA) Future Satellite Communications Service Acquisition (FCSA) program has awarded SES Government Solutions, a wholly-owned subsidiary of SES, a spot on the Complex Commercial Satellite Communications Solutions contract (CS3).
"We are very proud to be part of the CS3 team of awardees," said Pete Hoene, President and CEO of SES Government Solutions. "CS3 gives the U.S. Government and its agencies another contract vehicle to leverage the uniquely scalable and secure end-to-end managed-services SES Government Solutions provides. It will allow the U.S. Government to take advantage of our most innovative offerings including high throughput connectivity on our multi-orbit satellite fleet."
Industry awardees will be able to bid on opportunities with a budget ceiling of $2.5 billion. The Indefinite Delivery/Indefinite Quantity (ID/IQ) contract vehicle has a ten-year period of performance consisting of a five-year base term plus a three-year and two-year option.
CS3 helps to ensure that critical government communications are delivered using the top capabilities available in the market. According to the General Services Administration, CS3 awards were given to the highest technically rated offerors with a fair and reasonable price. Complex solutions can include any combination of fixed and/or mobile satellite services, service enabling authorizations, components, and ancillary equipment such as terminals, teleports, and peripherals.
For further information please contact:
Markus Payer
Corporate Communications & PR
Tel. +352 710 725 500
[email protected]

Natalia Kossobokova
Marketing & Communications
SES Government Solutions
Tel. +1 703 646 7231
[email protected]
About SES Government Solutions
SES Government Solutions, a subsidiary of global satellite operator SES, is exclusively focused on meeting the satellite communications needs of the U.S. Government. Leveraging more than four decades of experience in the government SATCOM market, SES Government Solutions offers robust and secure end-to-end satellite communications solutions. Further information can be found at www.ses-gs.com
About SES
SES is the world-leading satellite operator and the first to deliver a differentiated and scalable GEO-MEO offering worldwide, with more than 50 satellites in Geostationary Earth Orbit (GEO) and 12 in Medium Earth Orbit (MEO). SES focuses on value-added, end-to-end solutions in two key business units: SES Video and SES Networks. The company provides satellite communications services to broadcasters, content and internet service providers, mobile and fixed network operators, governments and institutions. SES's portfolio includes ASTRA, O3b and MX1, a leading media service provider that offers a full suite of innovative digital video and media services. SES is listed on the Euronext Paris and Luxembourg Stock Exchange (ticker: SESG). Further information available at: www.ses.com